We would like to welcome our new staff members to the Mitchell Family! They are participating in new staff orientation this week preparing for back to school.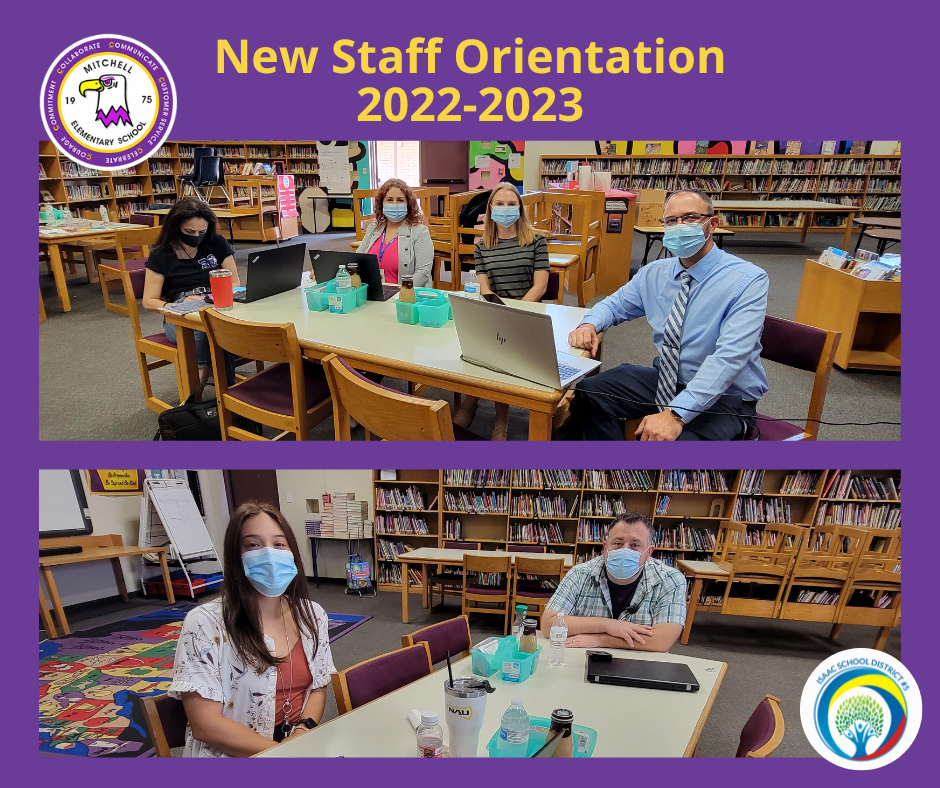 Join us for Meet the Teacher on Thursday, August 4, 2022 from 4:00-6:00 pm! We look forward to meeting you all!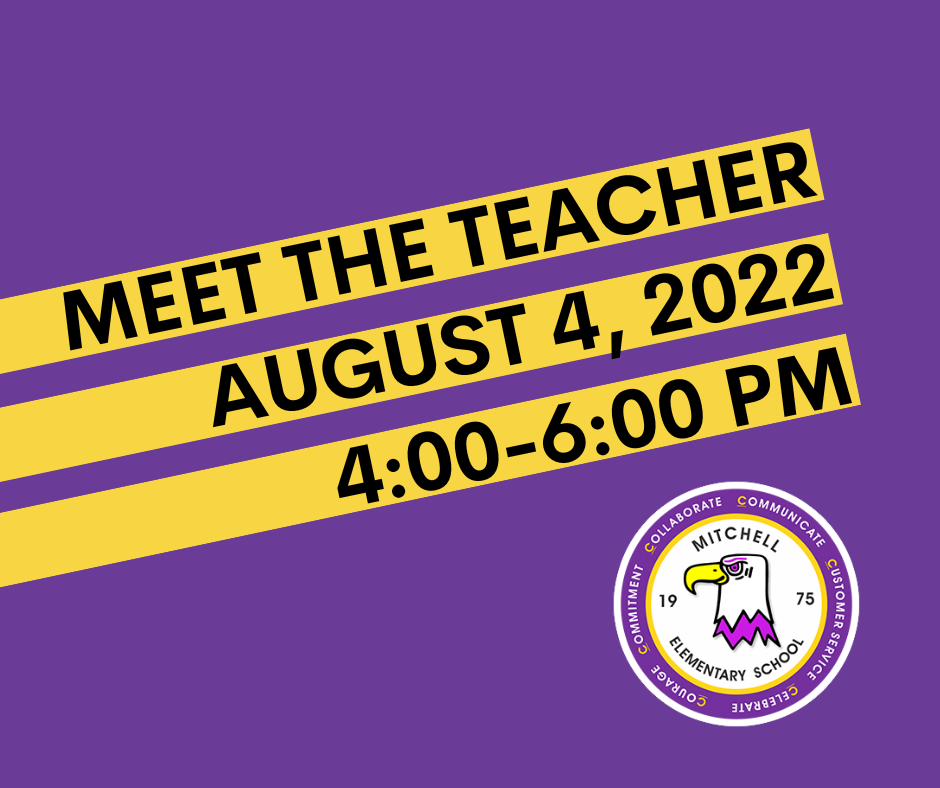 Join us for the Annual Isaac Back to School Health Fair! Backpacks, school supplies, resources and basic screenings at NO COST. Saturday, July 30th from 9:00 am-1:00 pm Isaac Middle School 3402 West McDowell Road, Phoenix, AZ 85009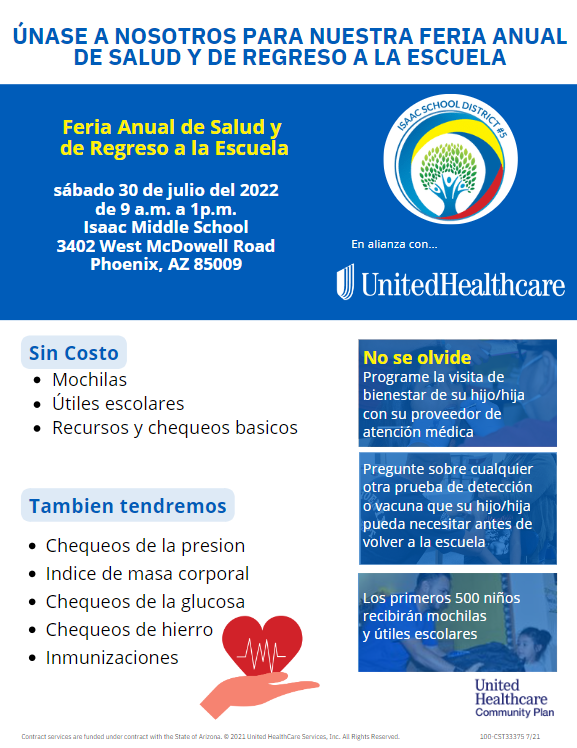 Hi Mitchell Families, Welcome to the 2022-2023 School Year! First day of school is Monday, August 8th.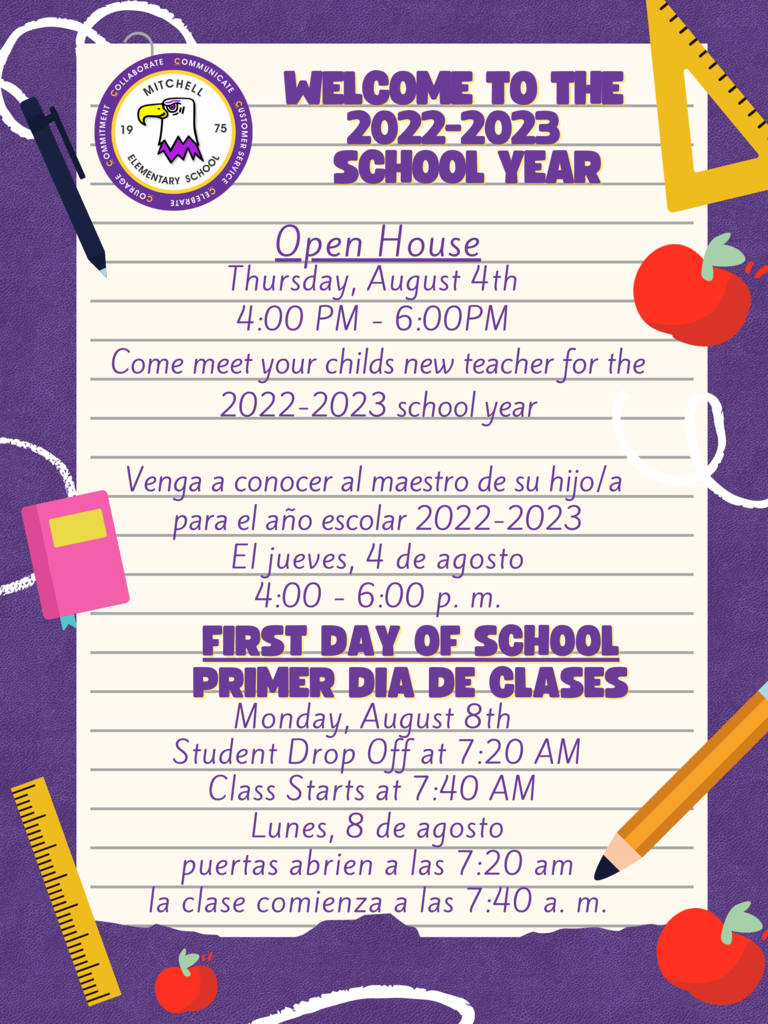 Join us for the Annual Isaac Back to School Event! Backpacks, school supplies, resources and basic screenings at NO COST. Saturday, July 30th from 9:00 am-1:00 pm Isaac Middle School 3402 West McDowell Road Phoenix, AZ 85009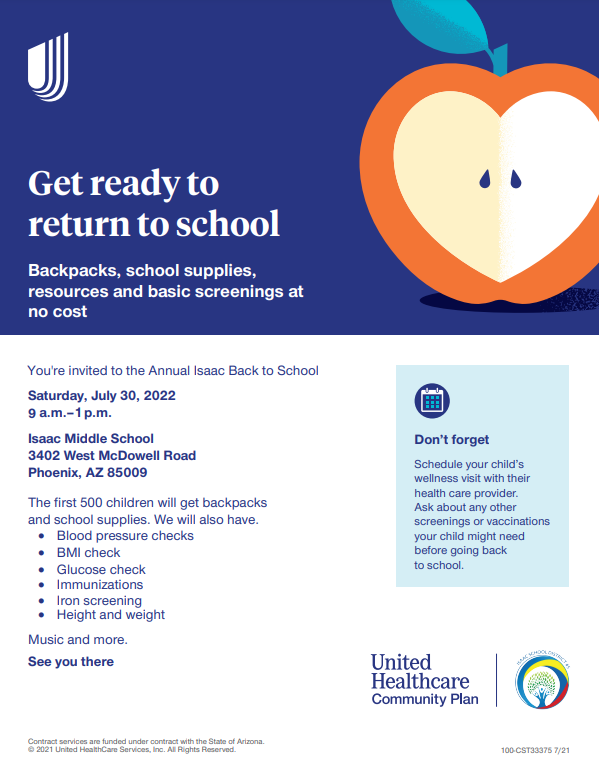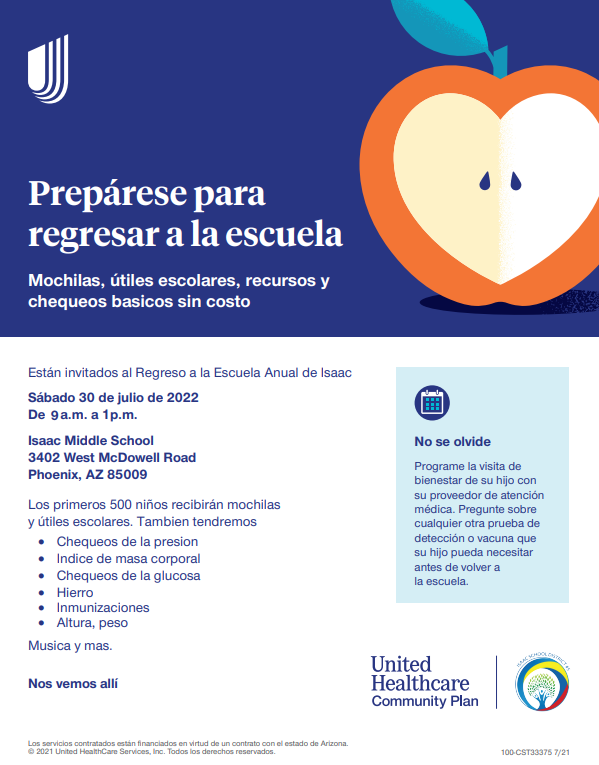 Nuestros pensamientos y solidaridad están con las familias y la comunidad que se han visto afectadas por el trágico incidente de ayer en la comunidad de Uvalde, Texas. Los padres/madres pueden ayudar a sus niños/as sentirse seguros estableciendo un sentido de normalidad y seguridad y hablando con ellos sobre sus miedos. Usted puede encontrar consejos para hablar con su hijo/a haciendo clic aquí:
https://5il.co/1b34c
Nosotros continuaremos implementando nuestros protocolos de seguridad para responder rápidamente a situaciones de emergencia en cada escuela. Por favor, tome en cuenta que seguimos manteniendo la seguridad como nuestra prioridad número uno.

Our thoughts and hearts are with the families and community who have been affected by the tragic incident yesterday in Uvalde, Texas. Parents can help children feel safe by establishing a sense of normalcy and security and by talking with them about their fears. Tips for talking to your child can be found by clicking here:
https://5il.co/1b34b
We will continue to implement our safety protocols for responding quickly to emergency situations at each site. Please know we continue to hold safety as our number one priority.

THANK YOU! A huge thank you to all of our staff, students, and parents! Thank you all for making this year an amazing one. I am greatly looking forward to the upcoming year and watching our students continue to grow 🪴 🧠. Please feel free to reach out over the summer if you need anything, we are here to serve. Mitchell has amazing students, let's keep working together to make our student's future the brightest. Have a safe and happy summer -Mr Sharp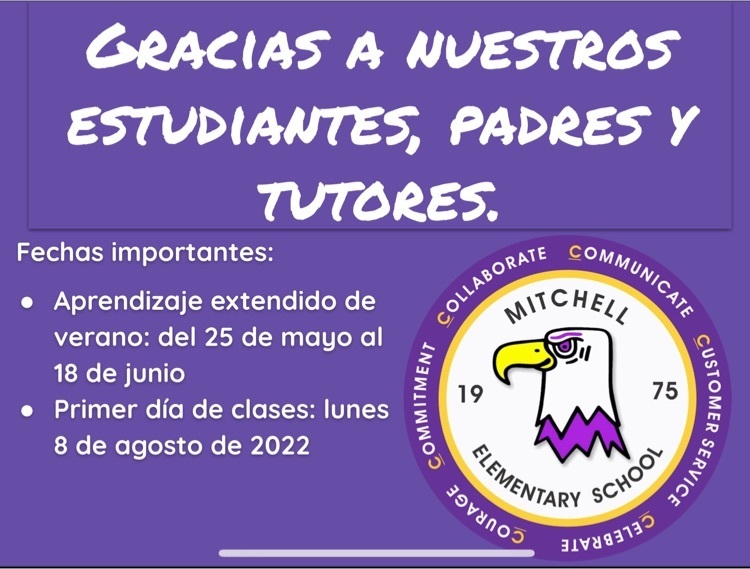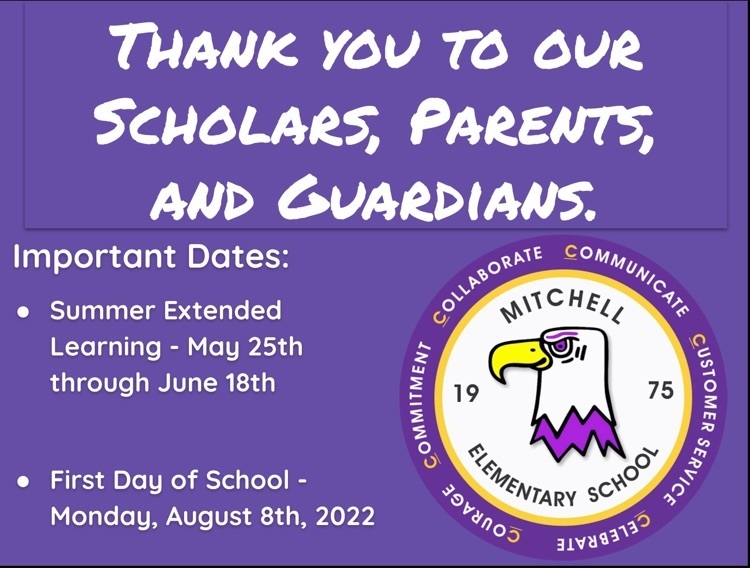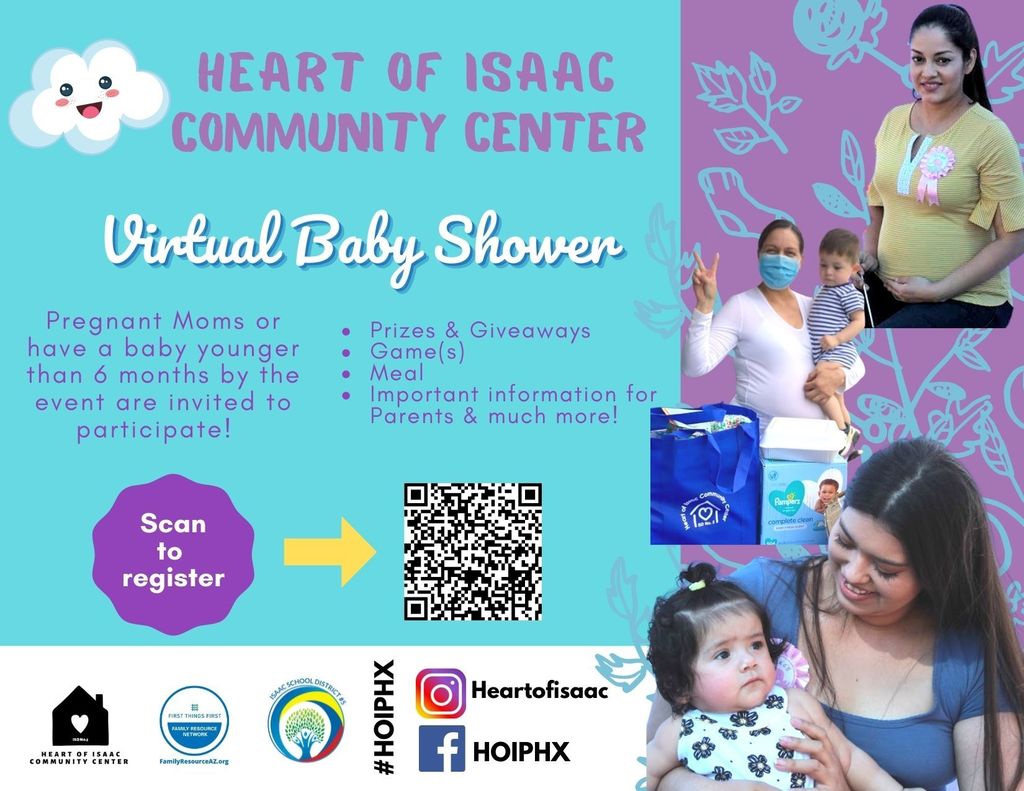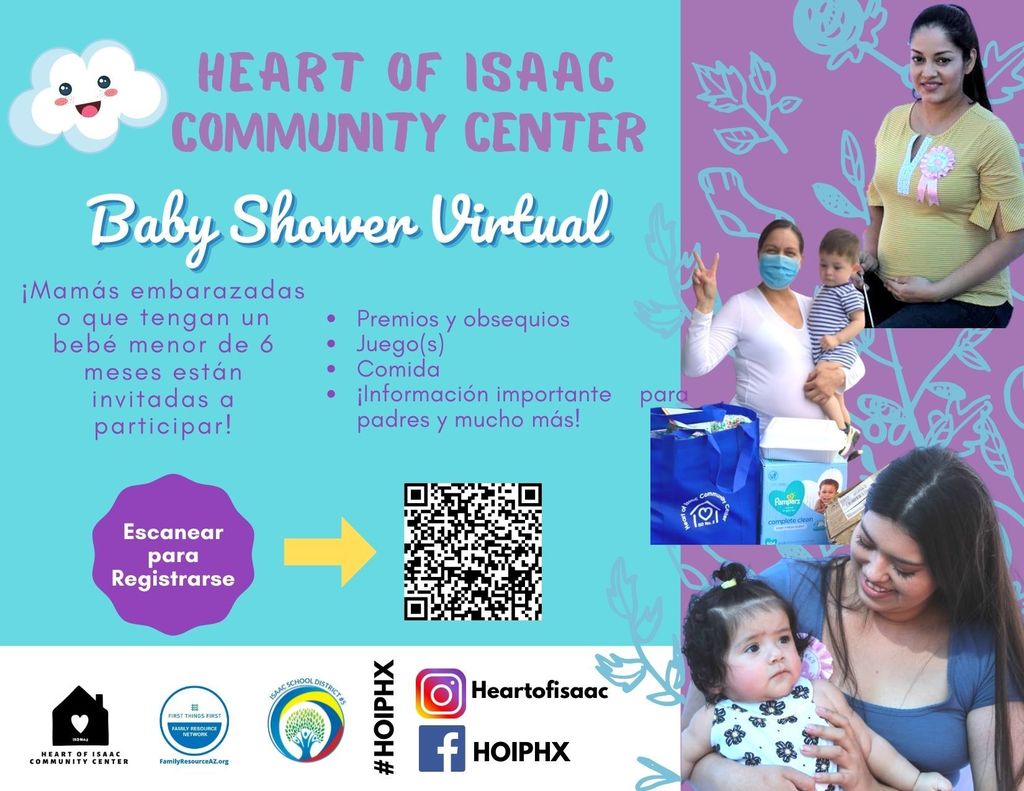 Register today for the Isaac Family Summer Classes.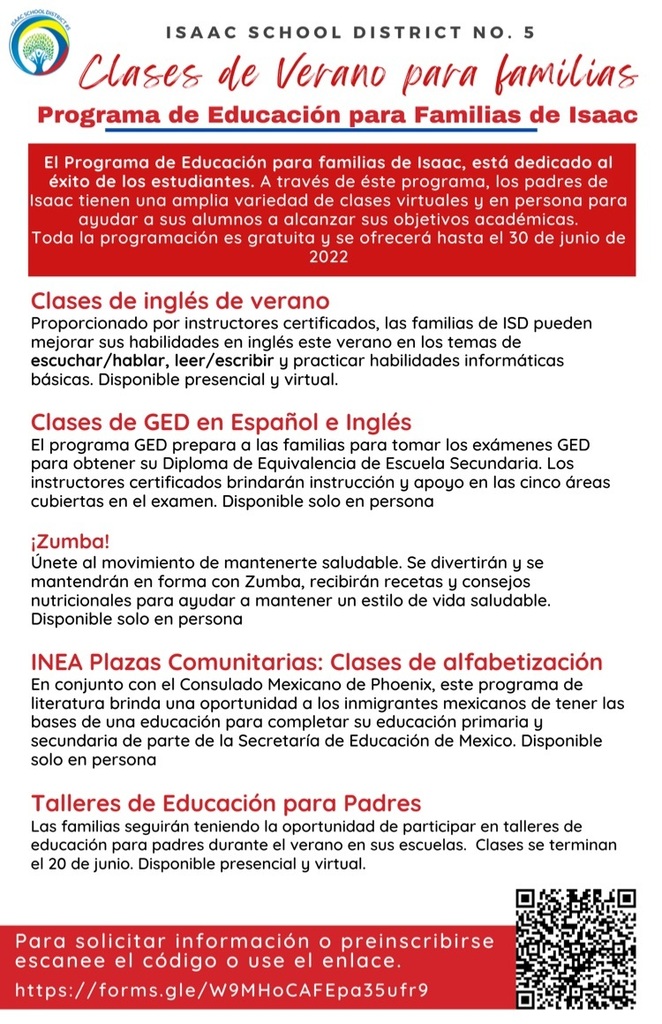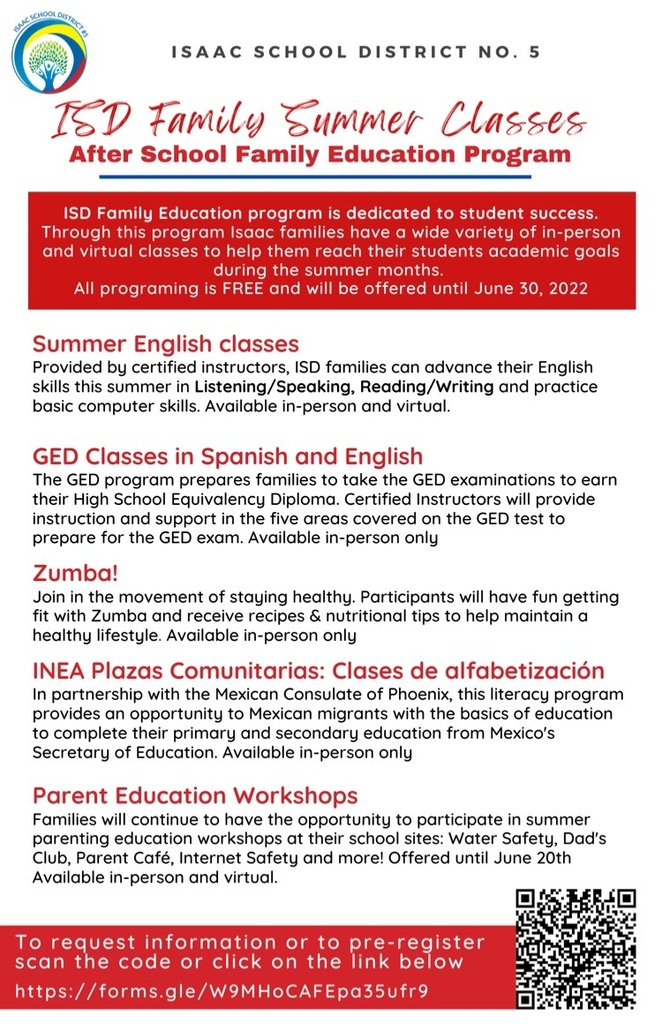 Today is Nurse's Day. Many thanks to our wonderful nurse Ms. Roxy for all that she does for our staff and students!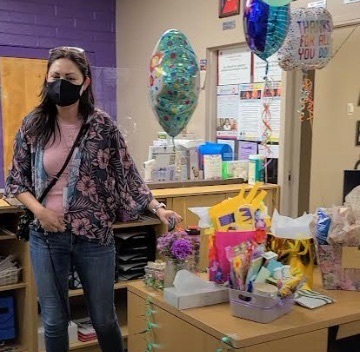 The Boys and Girls club will be having their summer camp program at no cost to families.

Wonderful time celebrating our Isaac School District and Mitchell Elementary School Scholars at our annual Writing Contest.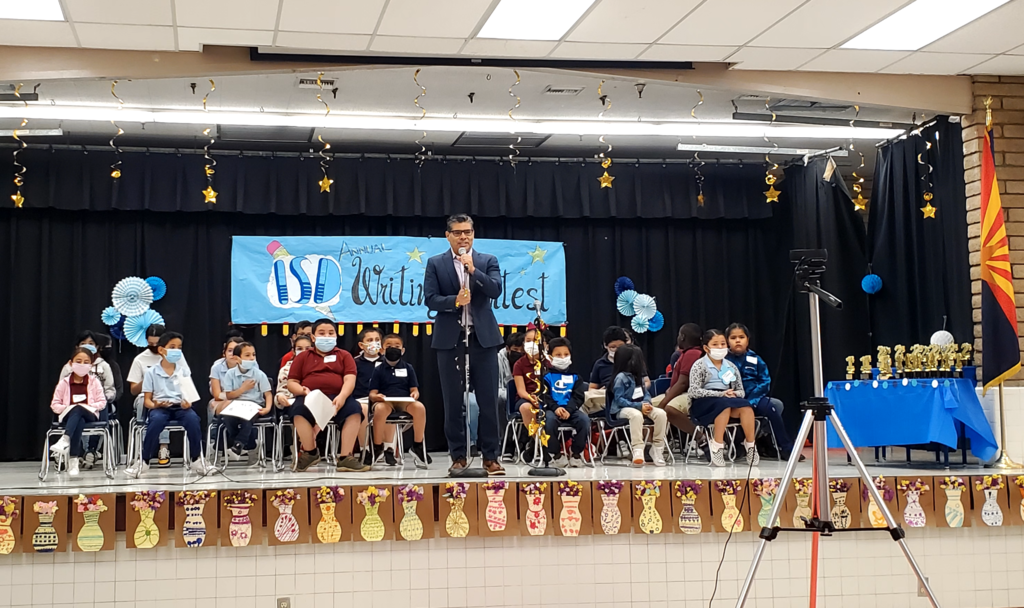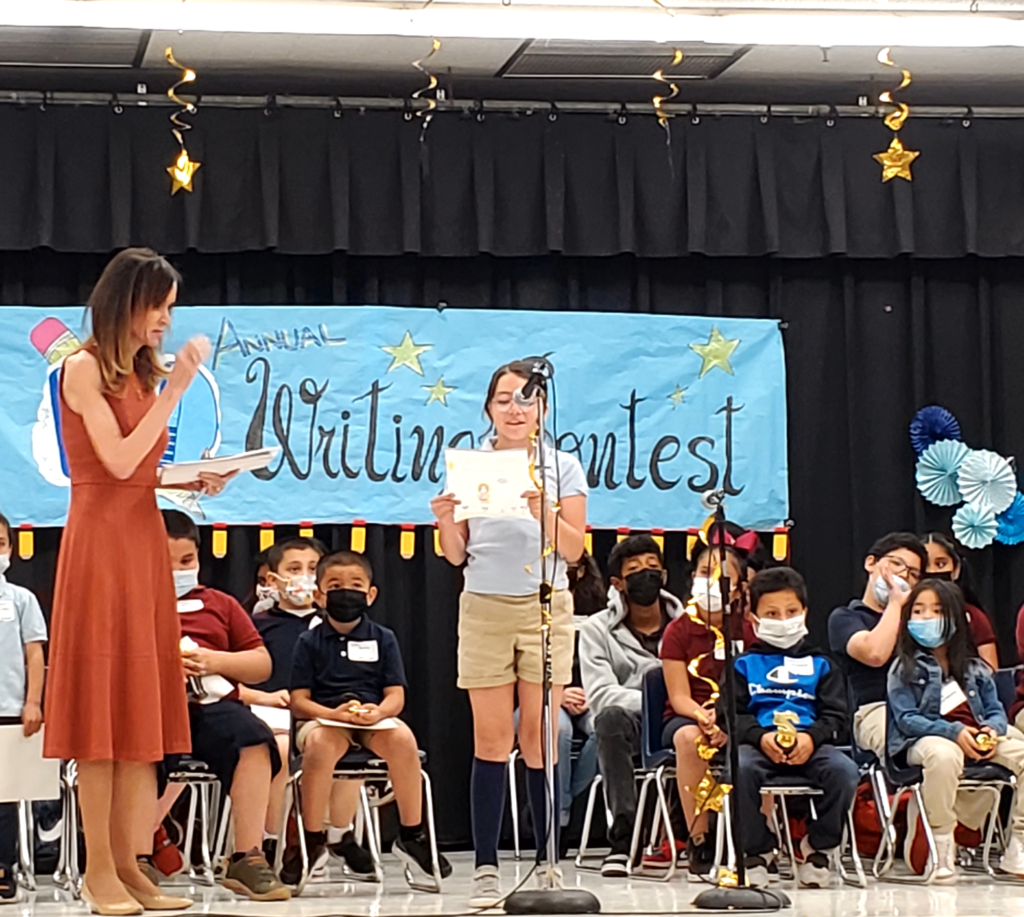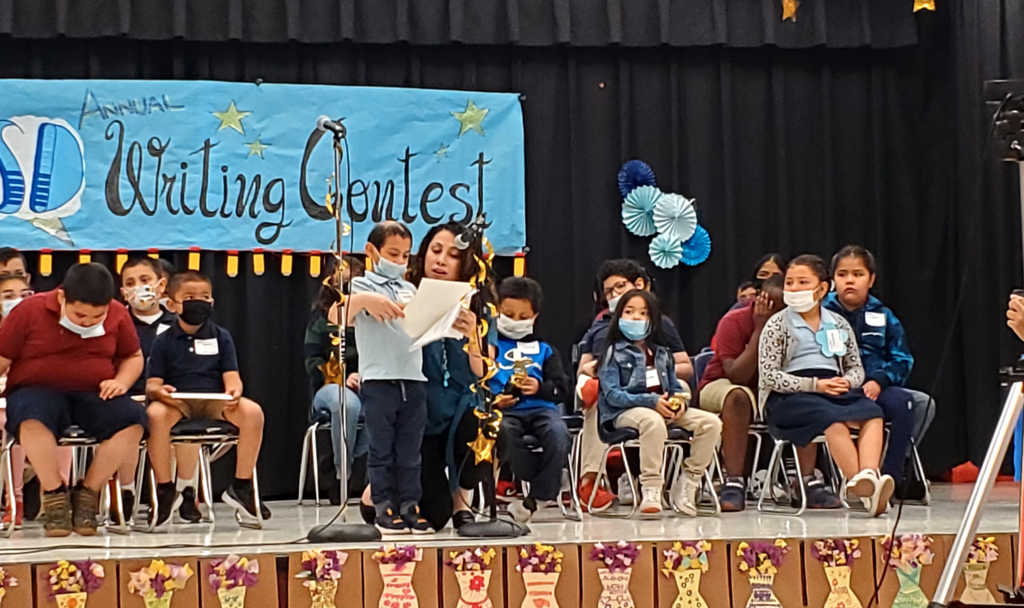 The After School Family Education program will continue until June 30th - summer edition for our families! See attached flyer for specifics - INEA Plazas Comunitarias - Summer English Classes - GED Spanish/English - Parent Education workshops The Summer English classes will be offered by topics Reading/Writing & Listening/Speaking. Families can now register for the Summer English Classes! Summer English class May 31 - June 30th. For more information contact the school parent educator or scan the QR code on the flyer.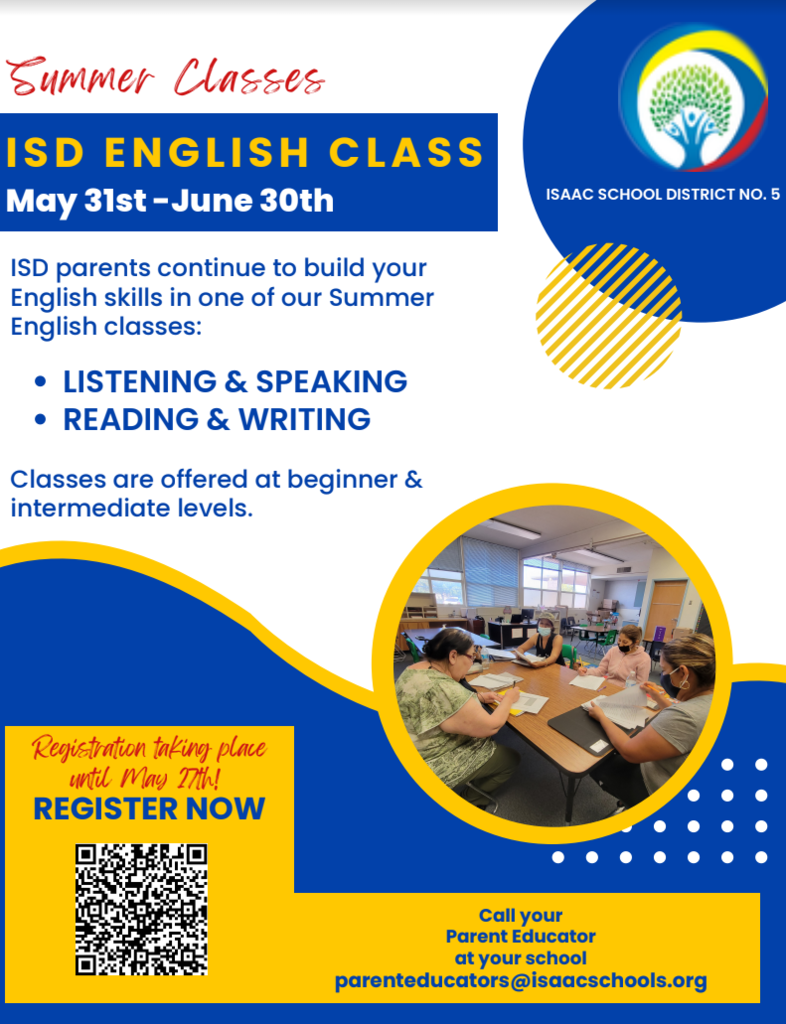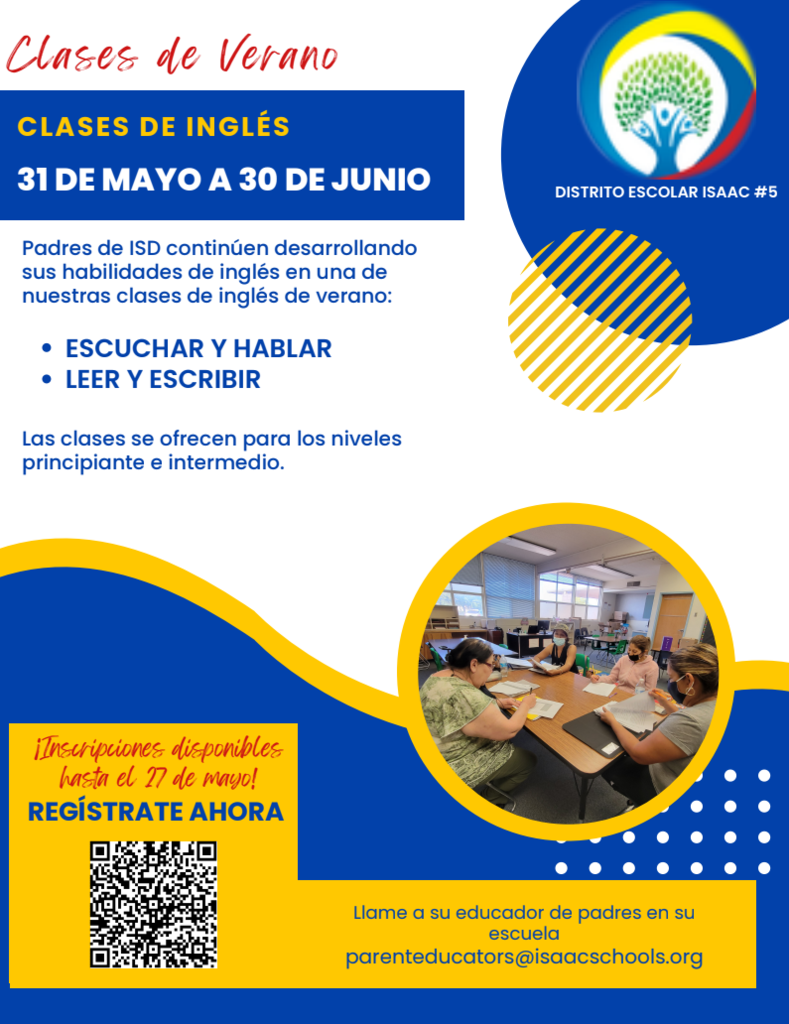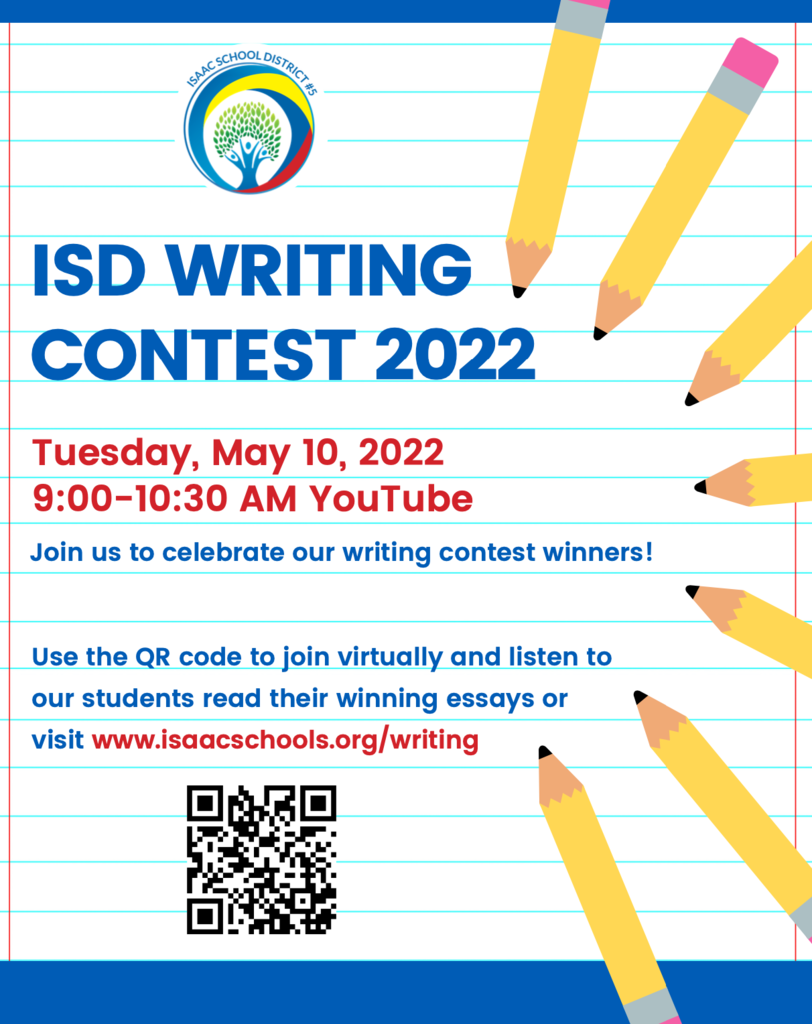 Hello ISD Families, Isaac School District is seeking your input to help us understand where our schools are doing well and areas of improvement. Please base your response for this school year 2021-2022. This survey is anonymous. Please visit the ISD website at
www.isaacschools.org
to participate in this survey. Thank you! Hola familias del Distrito Isaac, El Distrito Escolar Isaac está solicitando sus opiniones para informarnos dónde nuestras escuelas están funcionando bien y las áreas en las que pueden mejorar. Por favor, fundamente sus respuestas tomando en cuenta este año escolar 2021-2022. Esta encuesta es anónima. Por favor, visite el sitio web de ISD
www.isaacschools.org
para participar. ¡Gracias!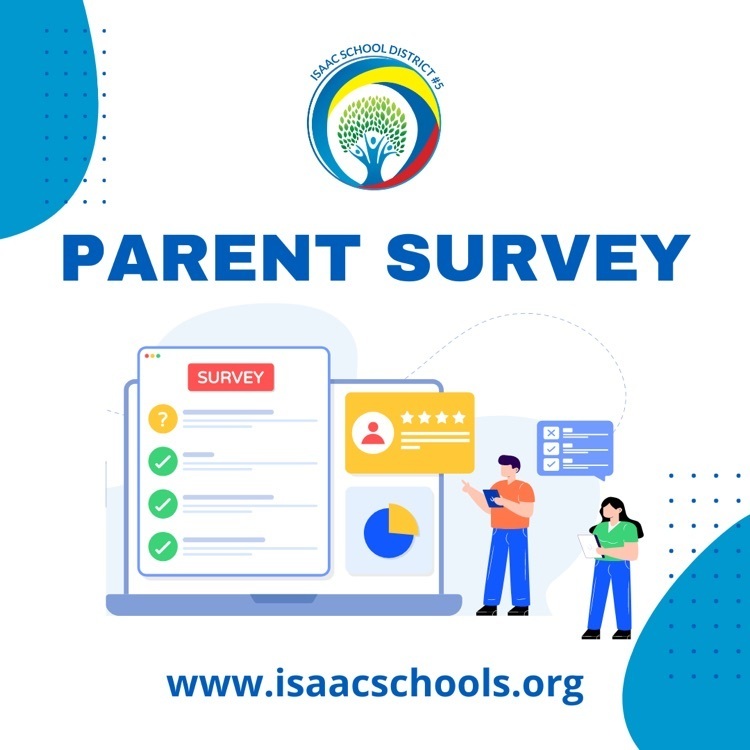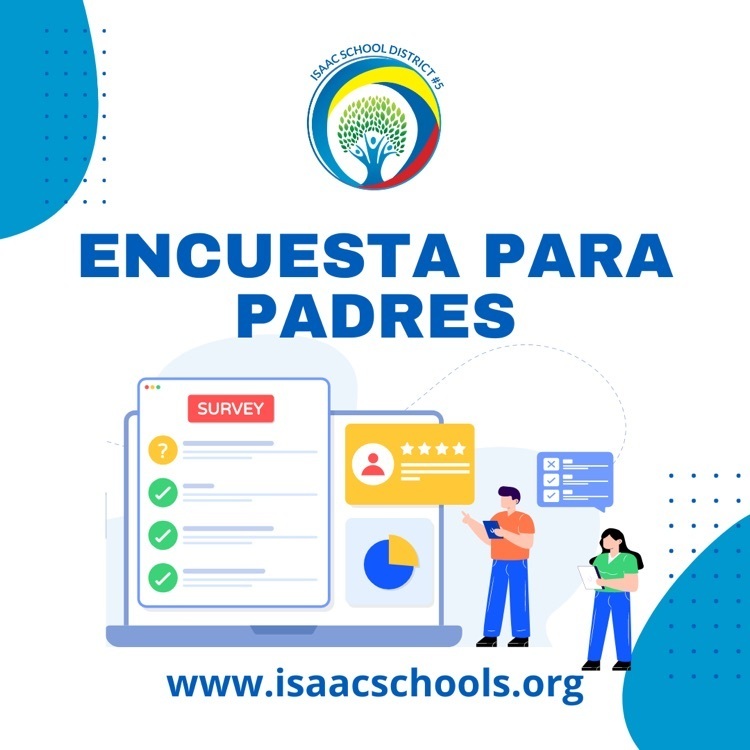 Next week is Teacher Appreciation Week. May 2nd - 6th. We are winding down the 2022/ 2023 school year with just three weeks left to go! Let's kick off the first week of May right by spoiling our beloved teachers on their week of appreciation.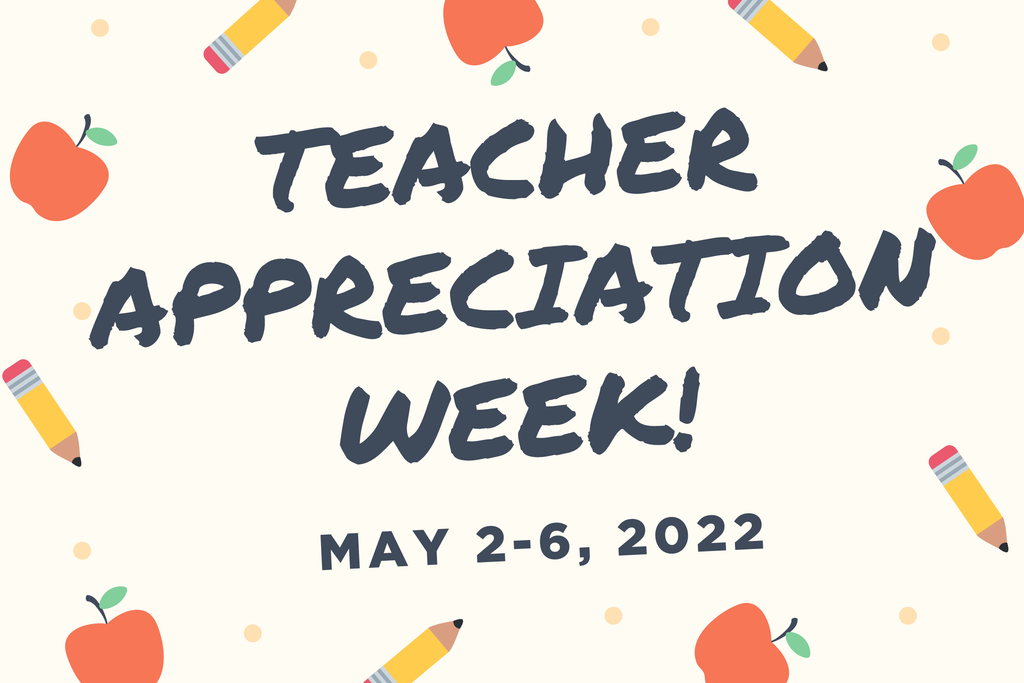 Upcoming Event from our House of Isaac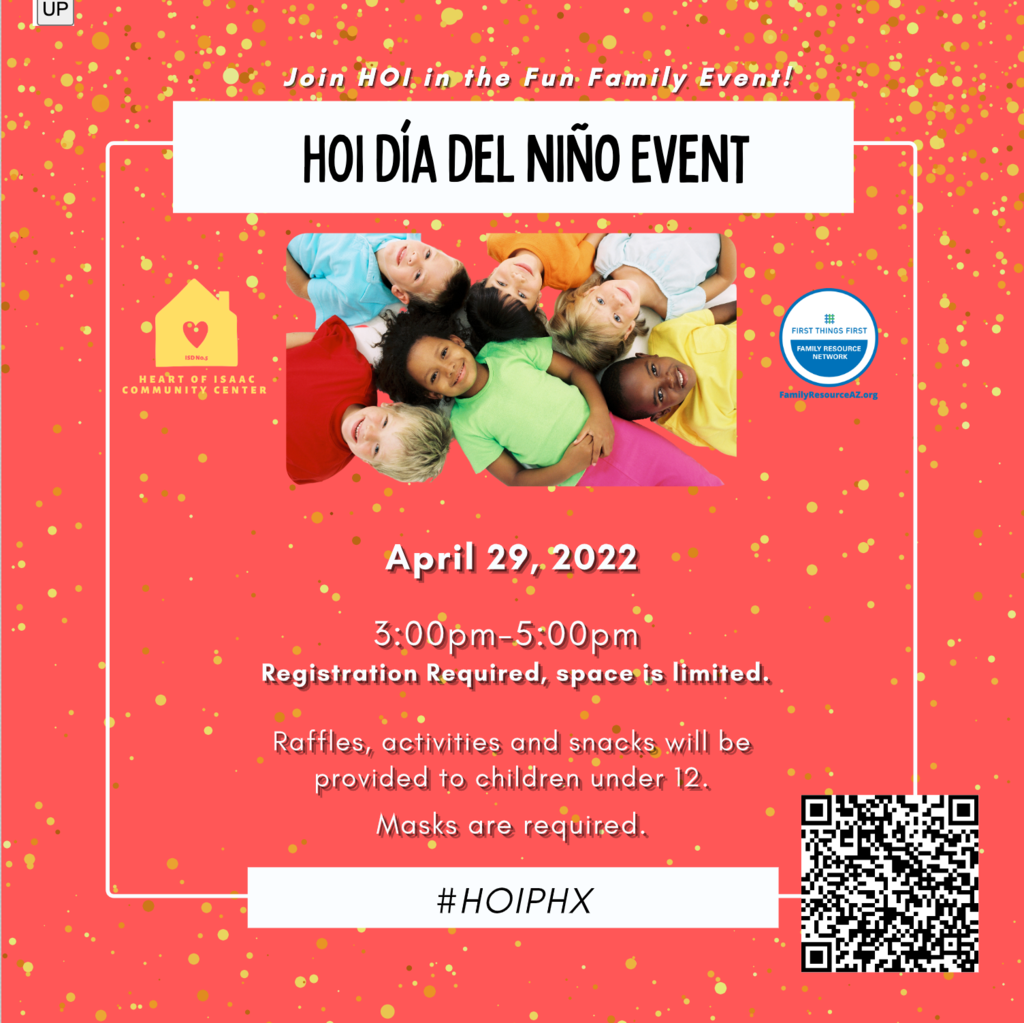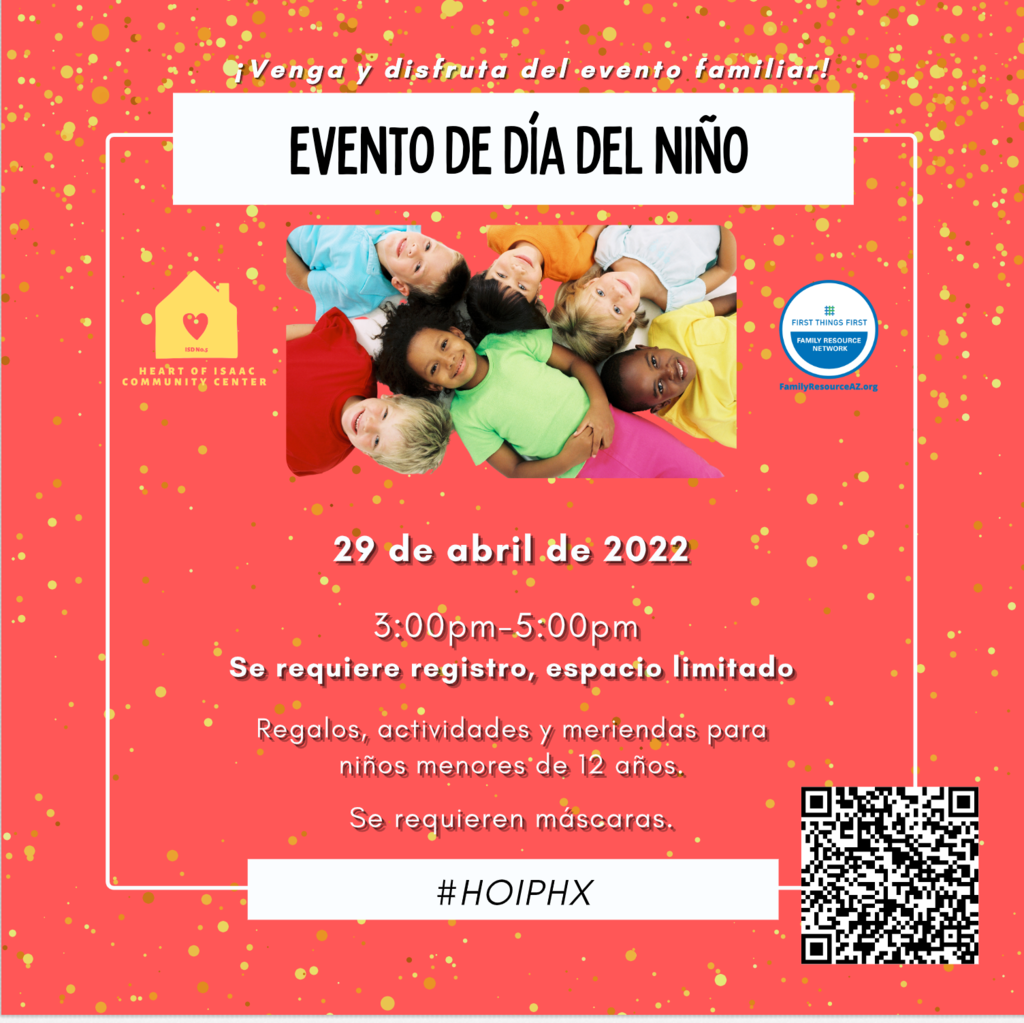 Dear Mitchell Parents / Guardians! I'm so excited that 2nd grade is able to host the first annual Mother and Son Dance! Order forms have been given out to buy your tickets! Tickets this year are limited so please order as soon as possible! First come first serve until May 6th. Help make this dance interactive by sending in song requests in the comments. Please make sure the songs are school appropriate! We look forward to seeing you at this exciting event!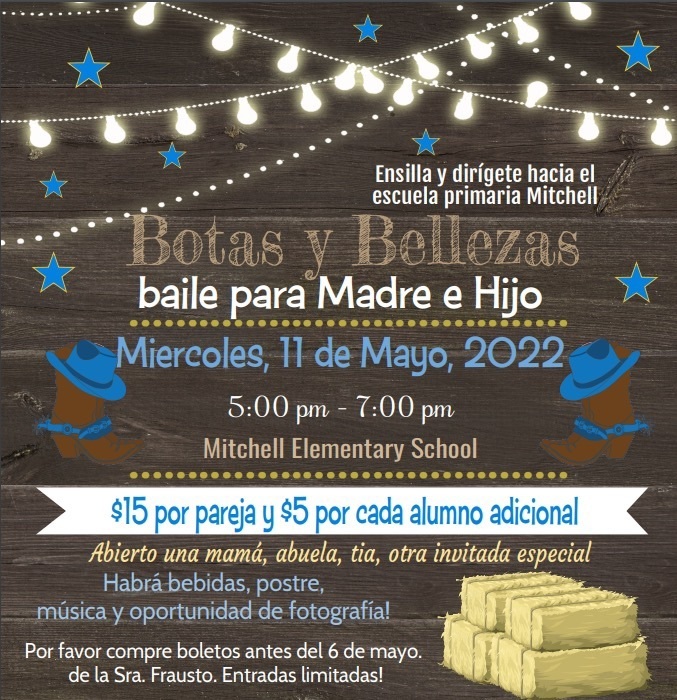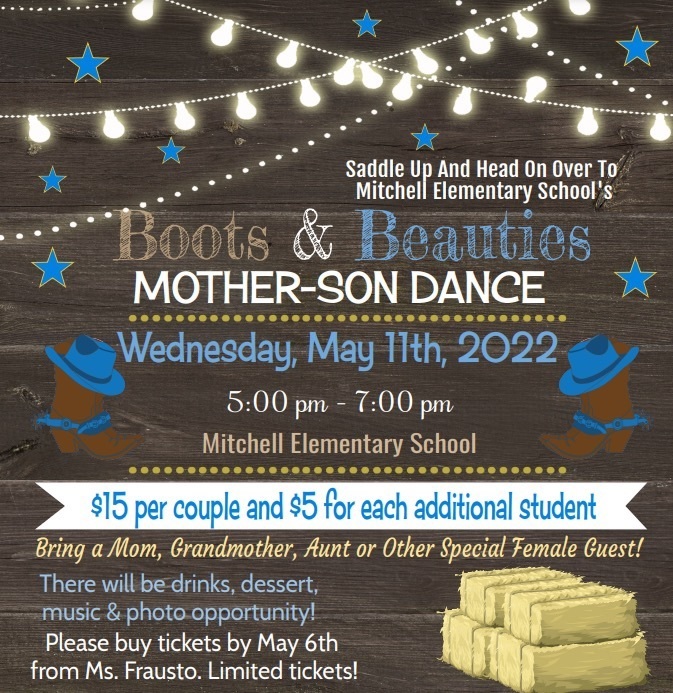 Upcoming Event from our House of Isaac