Check out this opportunity for your child for the summer!

Hello ISD Families, Isaac School District is seeking your input to help us understand where our schools are doing well and areas of improvement. Please base your response for this school year 2021-2022. This survey is anonymous. Please visit the ISD website at
www.isaacschools.org
to participate in this survey. Thank you! Hola familias del Distrito Isaac, El Distrito Escolar Isaac está solicitando sus opiniones para informarnos dónde nuestras escuelas están funcionando bien y las áreas en las que pueden mejorar. Por favor, fundamente sus respuestas tomando en cuenta este año escolar 2021-2022. Esta encuesta es anónima. Por favor, visite el sitio web de ISD
www.isaacschools.org
para participar. ¡Gracias!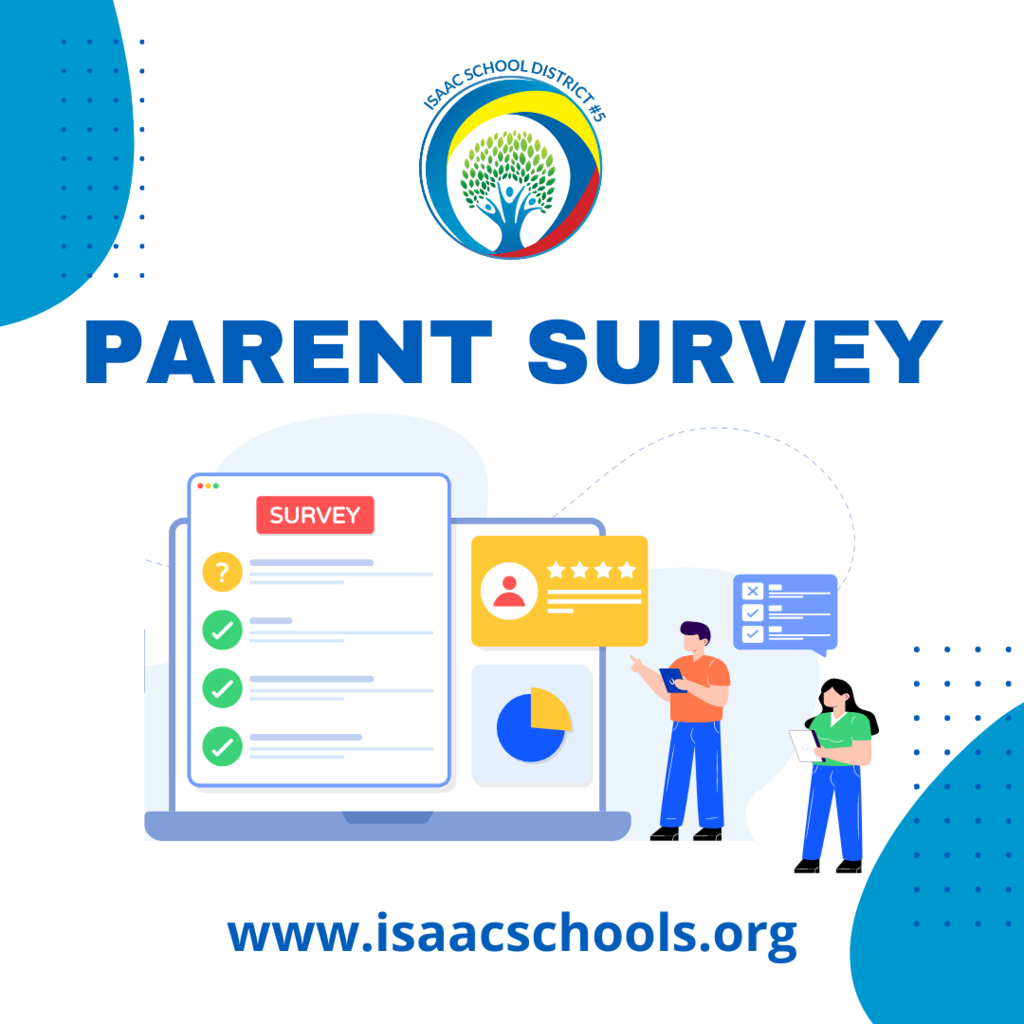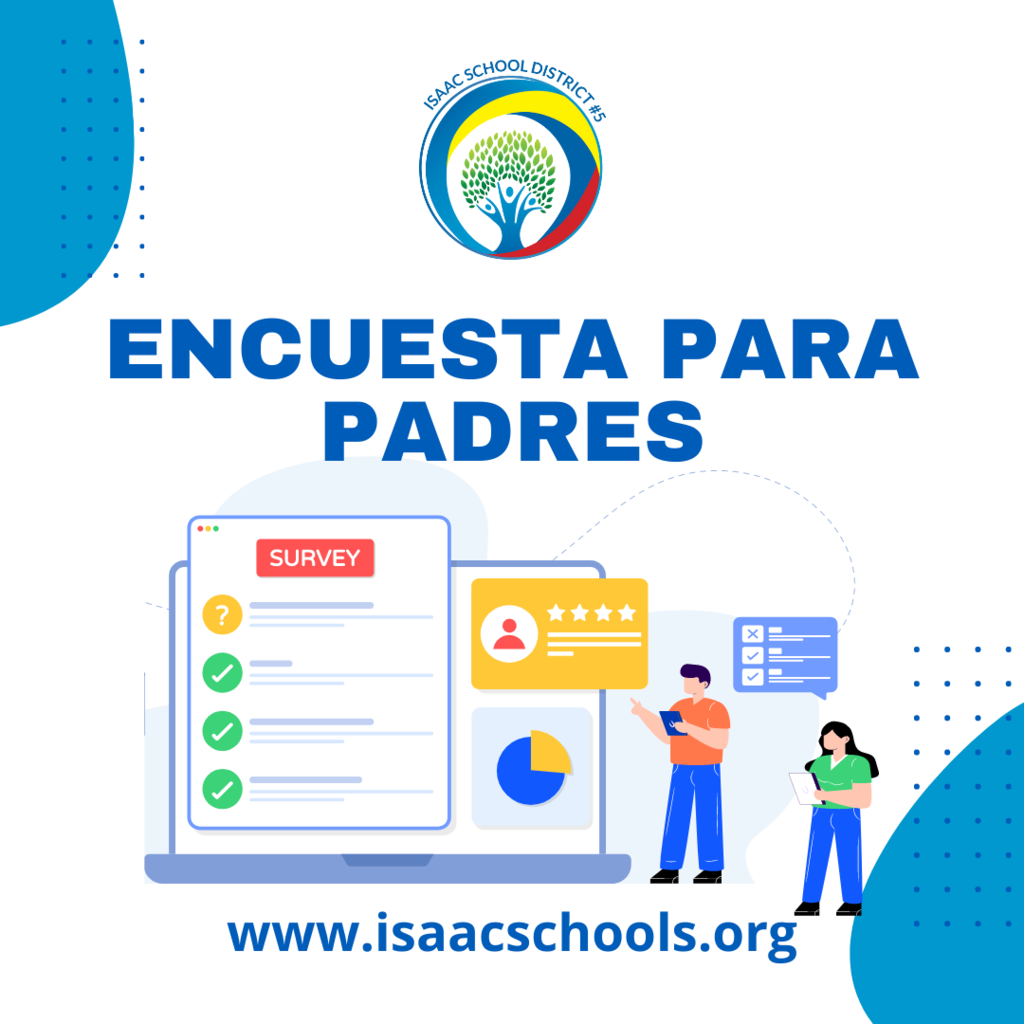 Attached is Bret Tarver's school newsletter for the month of May. We would like to thank all of the absolutely phenomenal teachers that Bret Tarver has to offer, not only during teacher appreciation week, but for their effort, passion, and support all year round! If you haven't told your student's teacher thank you lately, send a quick email, or shout out a teacher in the drop off/pick up line. Any acknowledgement, no matter how short or sweet, makes all the difference!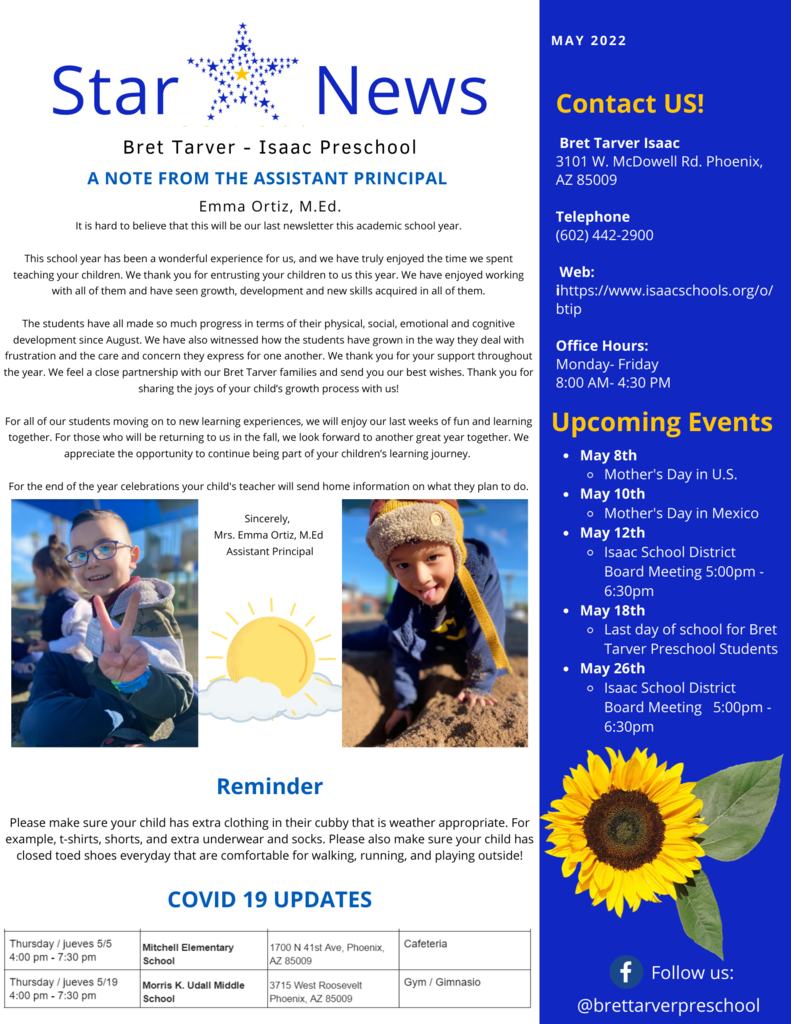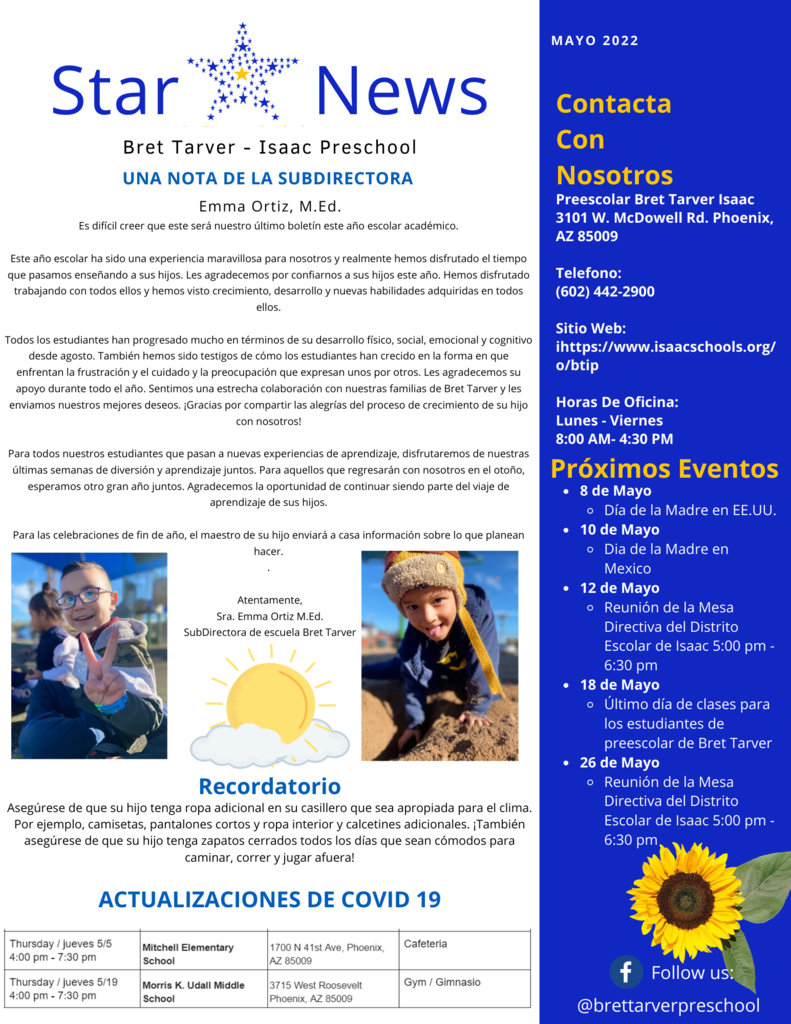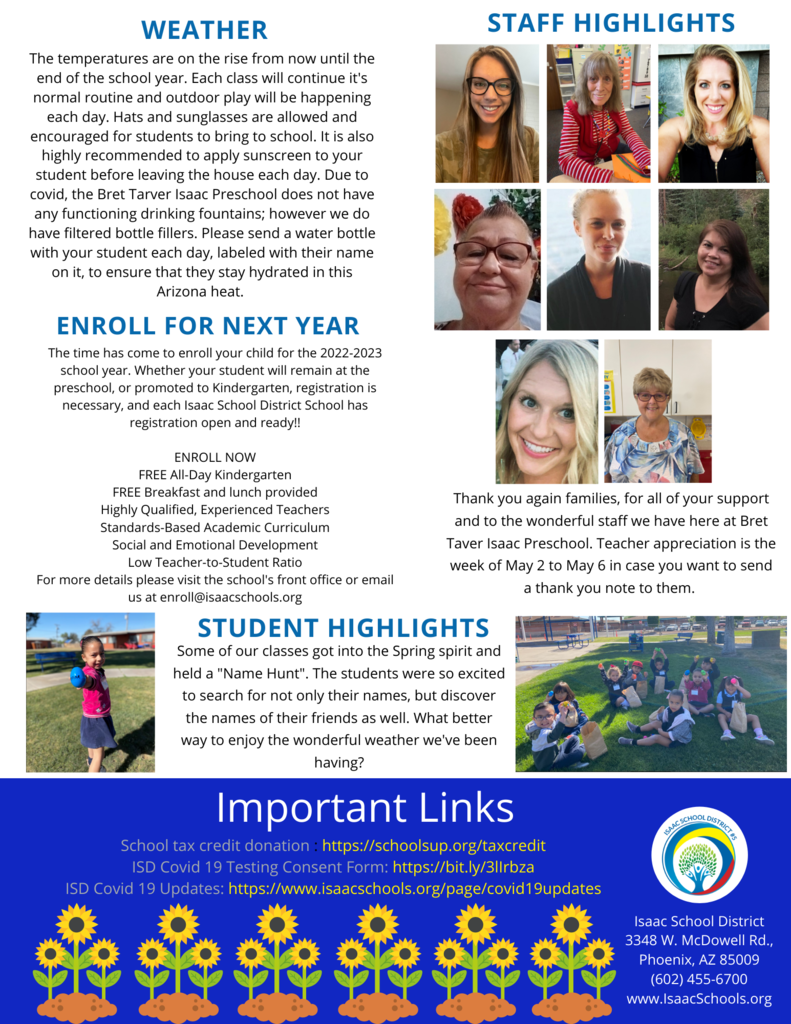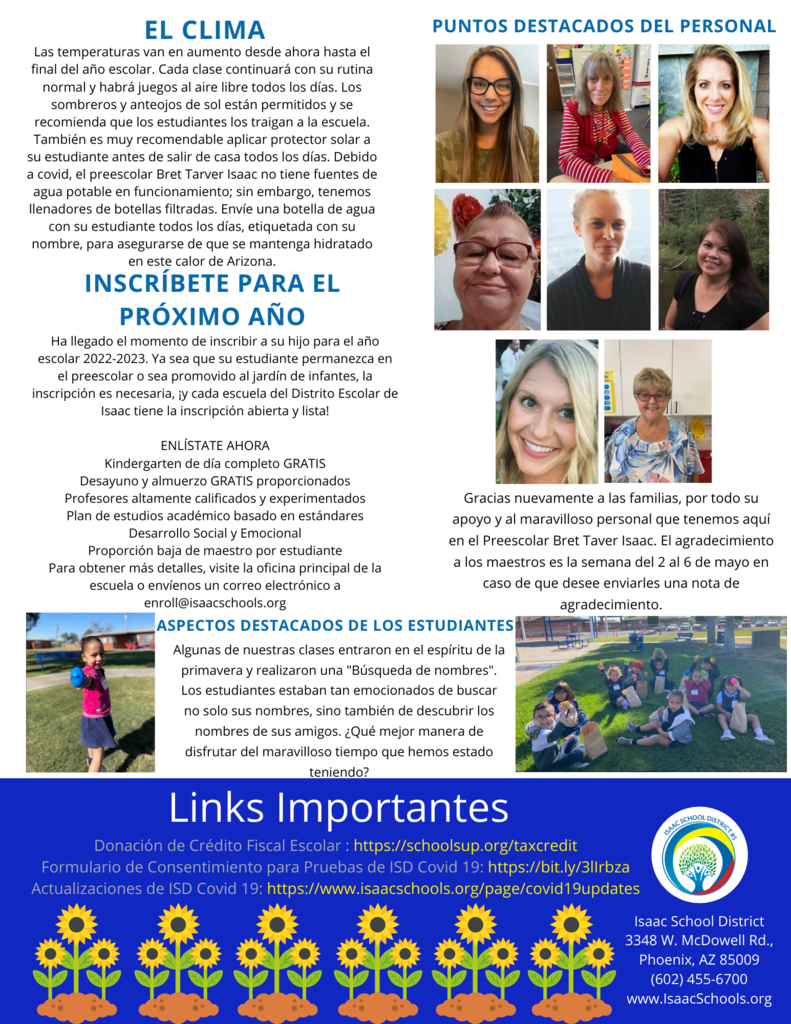 Please see the attached calendars for everything happening at the Heart of Isaac in the month of May.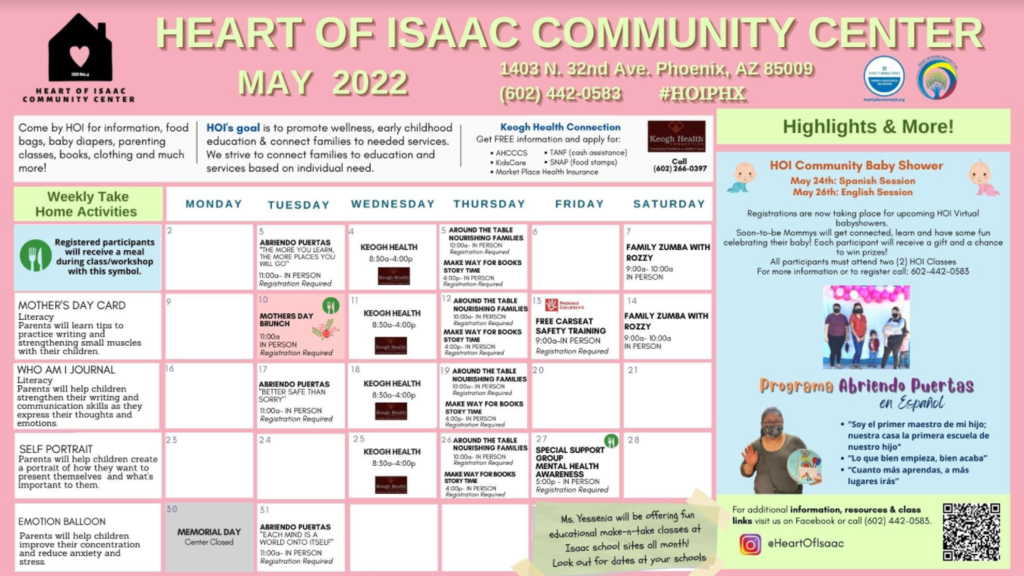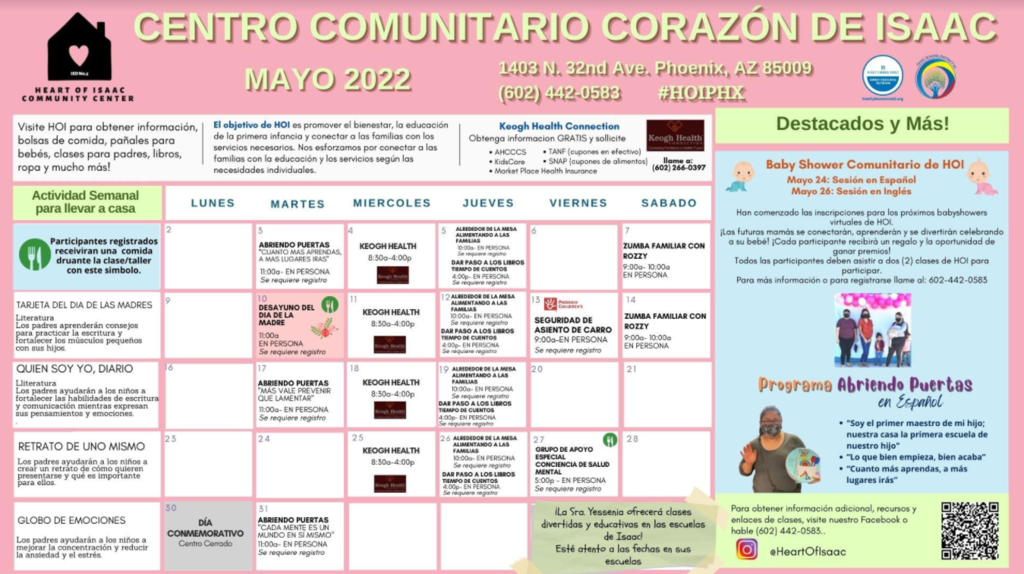 In addition to our butterflies, we found another insect visitor in our garden!! Another highlight of each day is going out to the garden to harvest and check on our fruits and veggies. Our tomato plants have been thriving, and our students were so surprised to see our corn crops sprout up this week!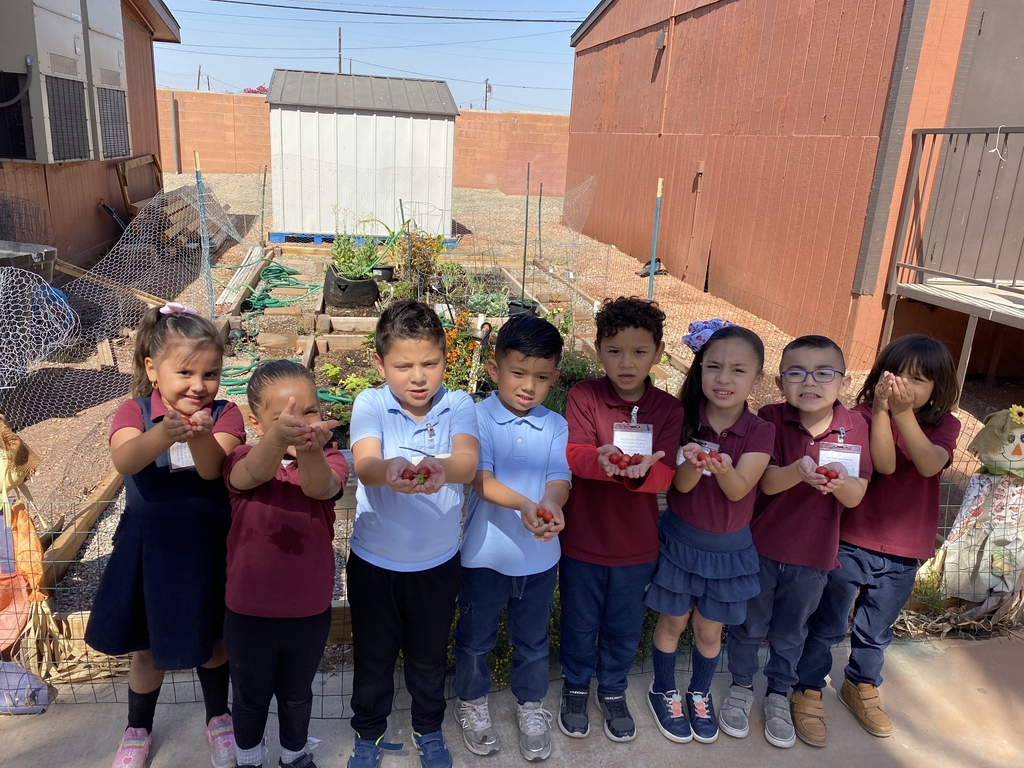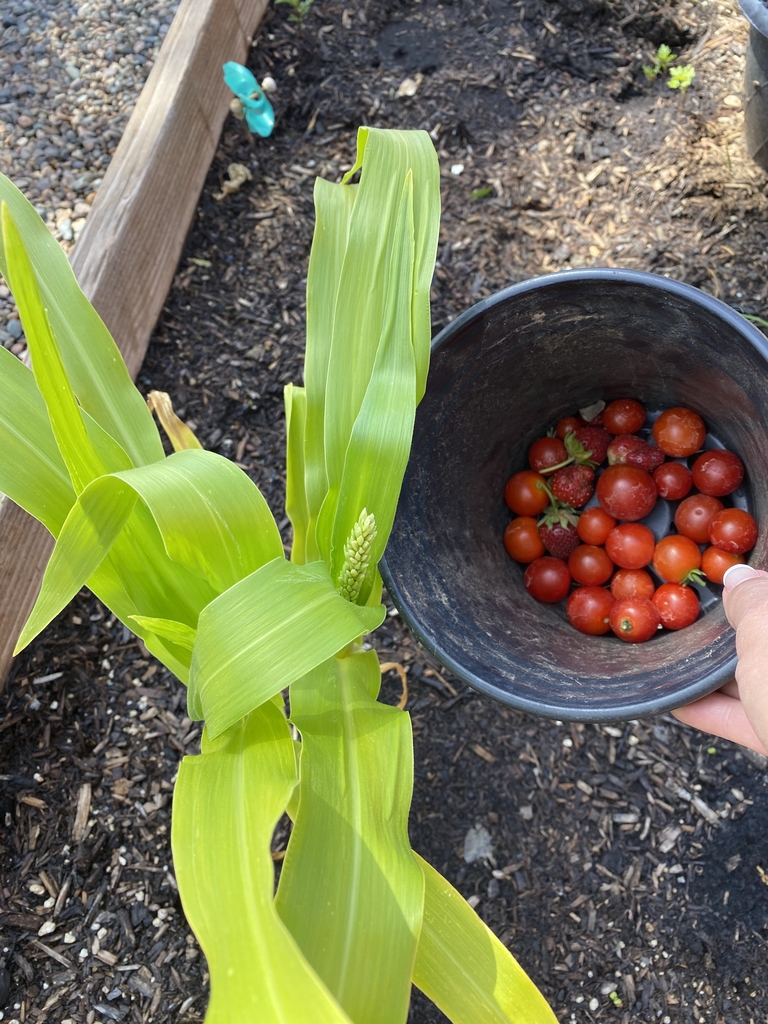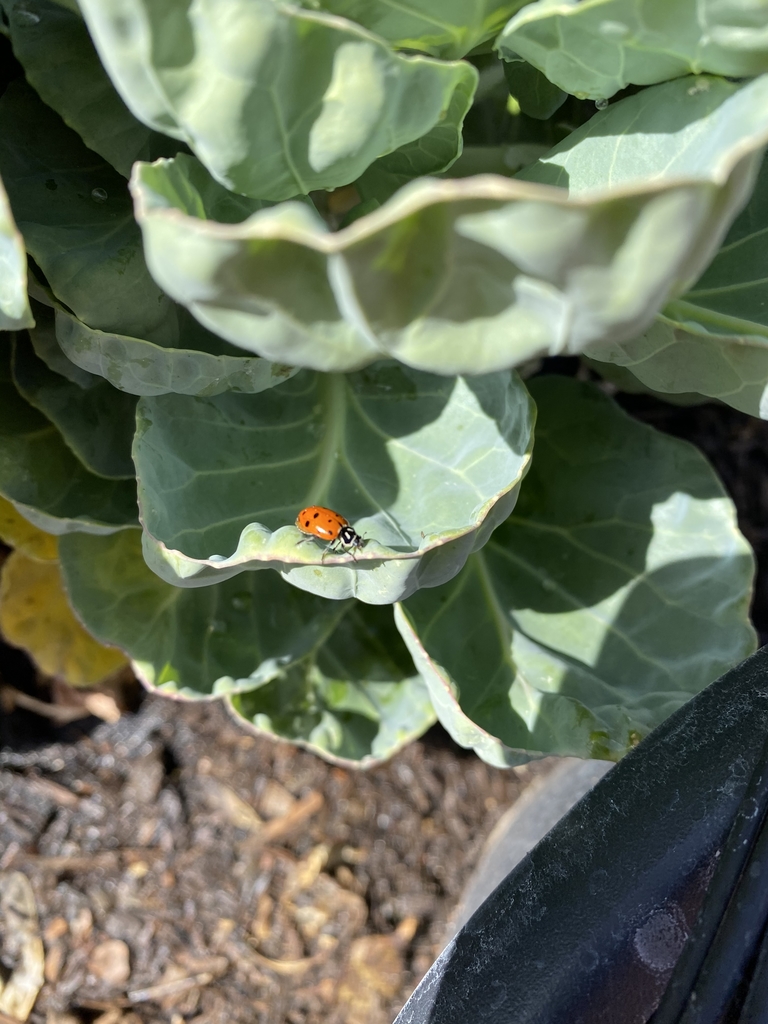 Spring time is an exciting time at the Bret Tarver Isaac Preschool because it means many classrooms receive caterpillars. Room 10 received caterpillars several weeks ago, and the children have gotten to observe and document in their journals, the caterpillars grow, form chrysalises, and emerge as butterflies. The students in room 10 have loved having these creatures as visitors in the classroom, and spend much of their time during free play simply watching them and discussing what they see with their friends.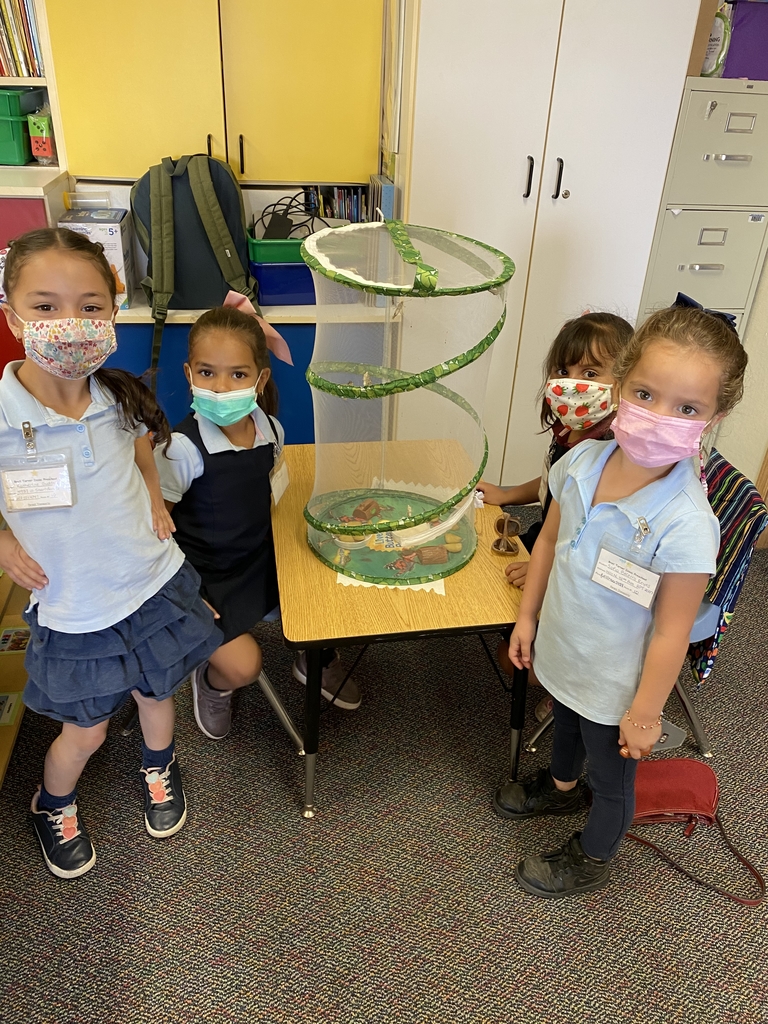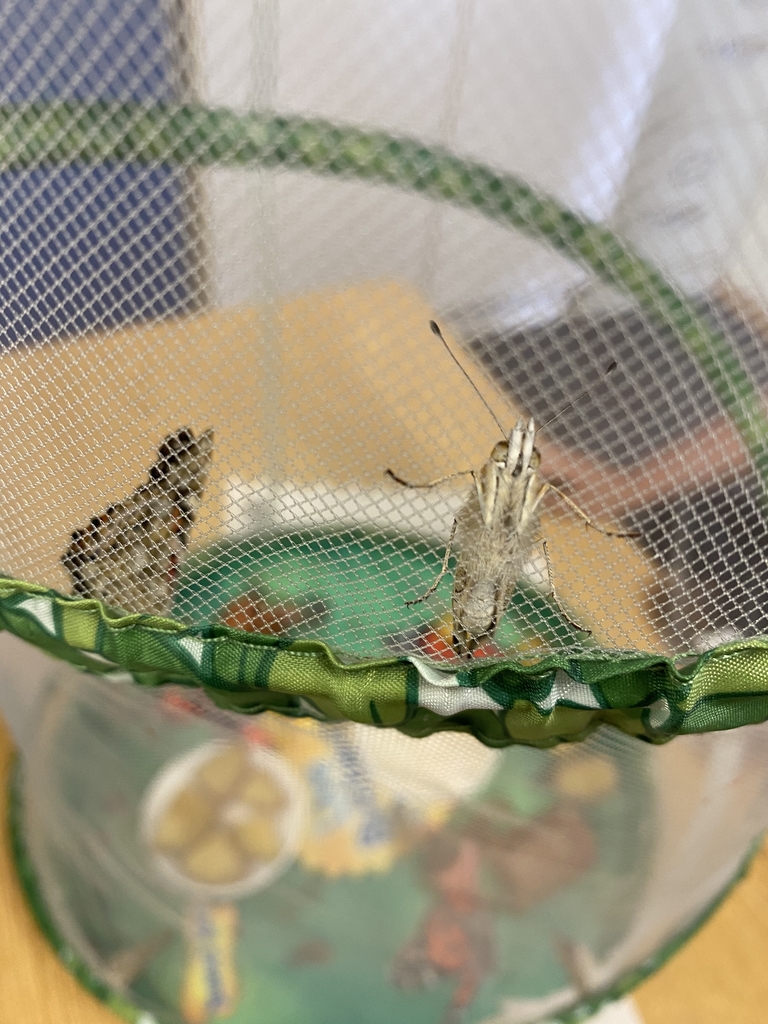 Please see the attached flyers for information about the Heart of Isaac's Resource Day, taking place this Wednesday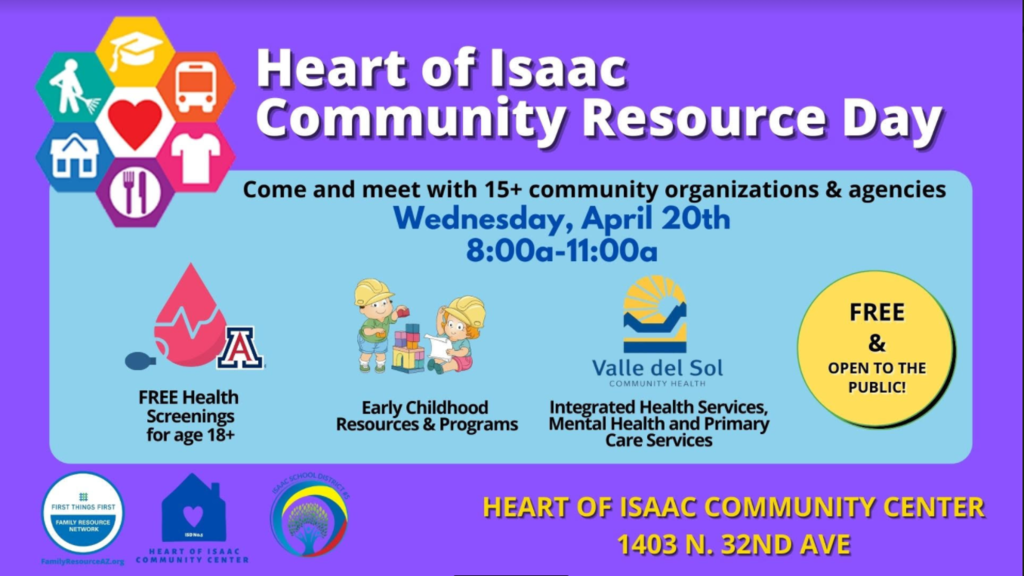 Please see attached for Bret Tarver's School Newsletter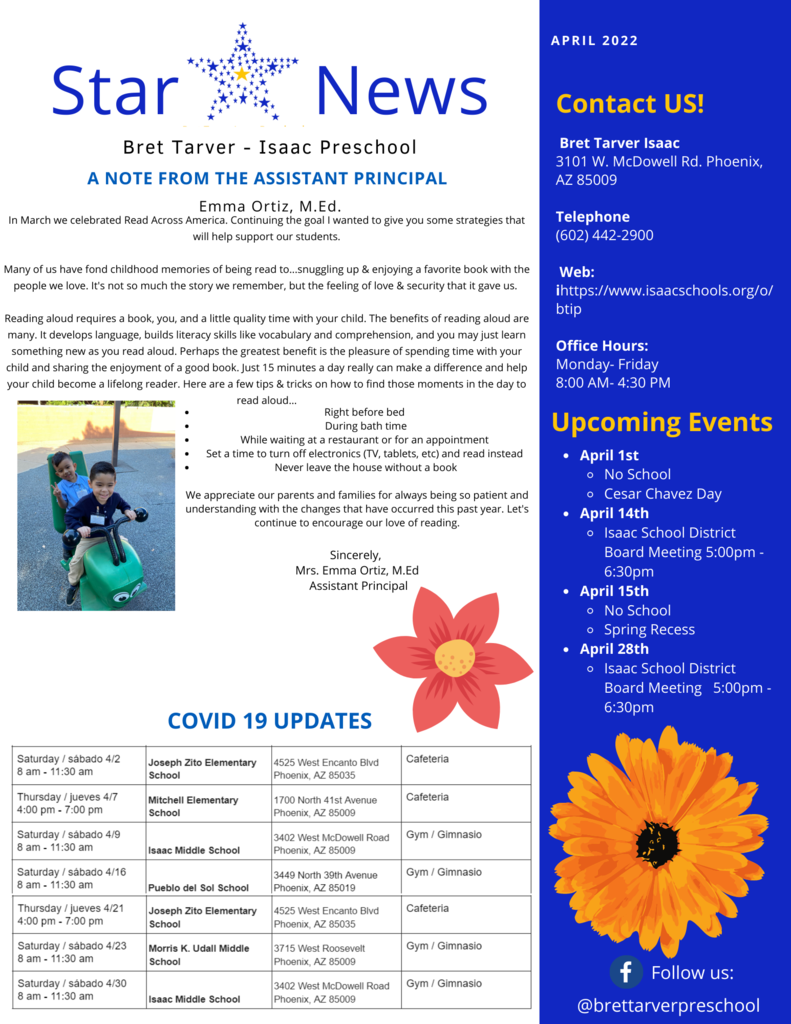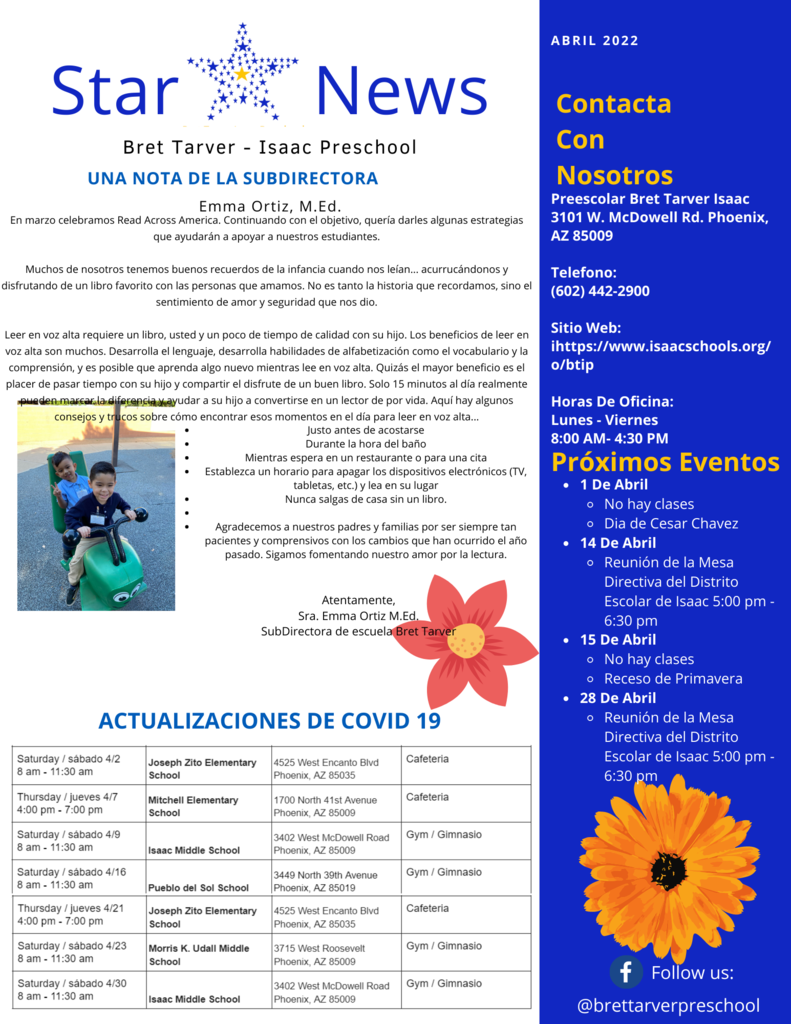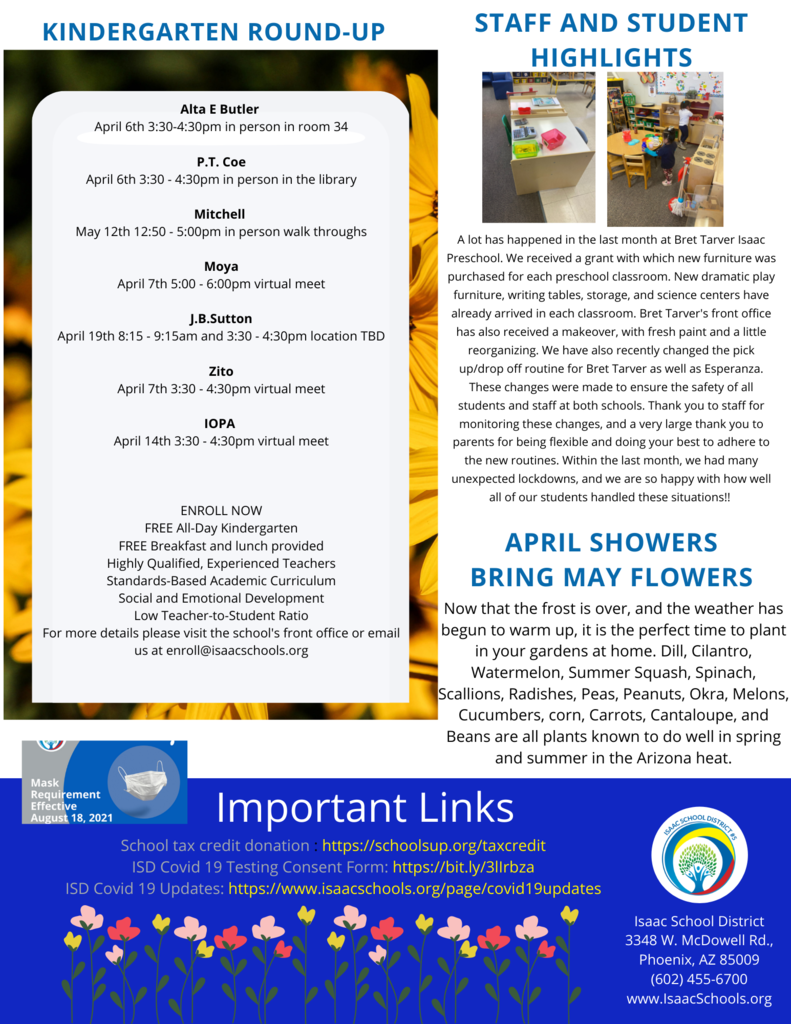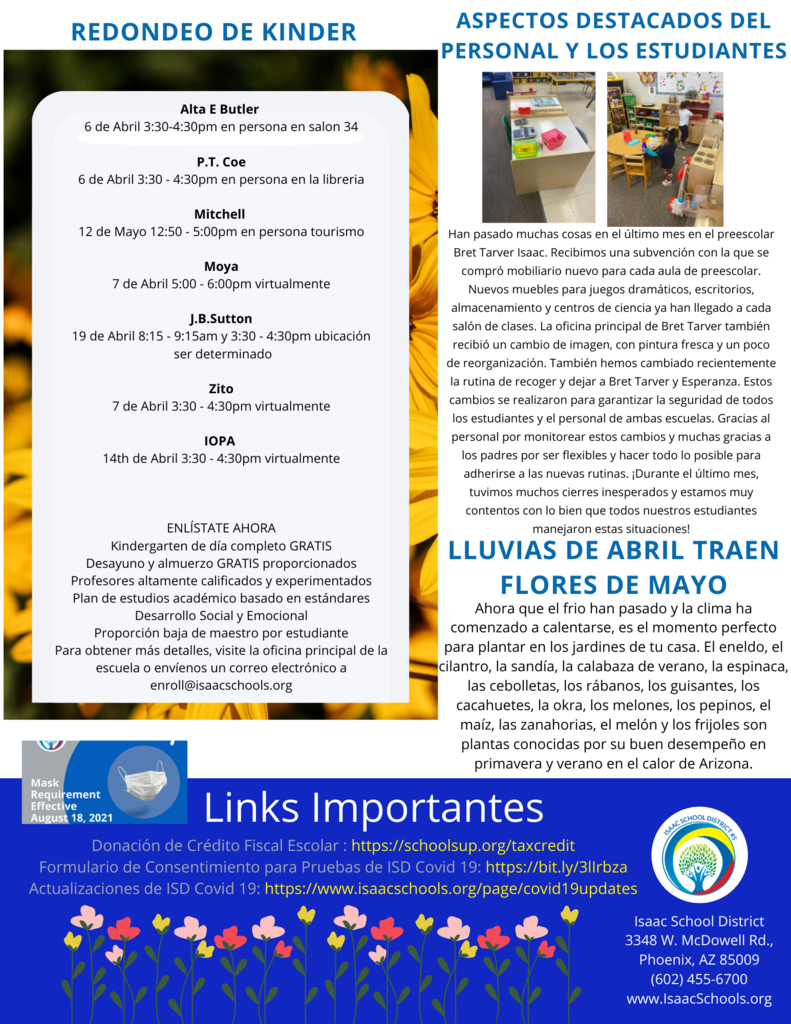 Hello Bret Tarver Families, Reminder that there is no school tomorrow, April 15, 2022. ___ Hola familias de Bret Tarver, Recordatorio de que no hay clases mañana, 15 de abril de 2022.

Please see the Parent Coordinator's calendar of events for the month of April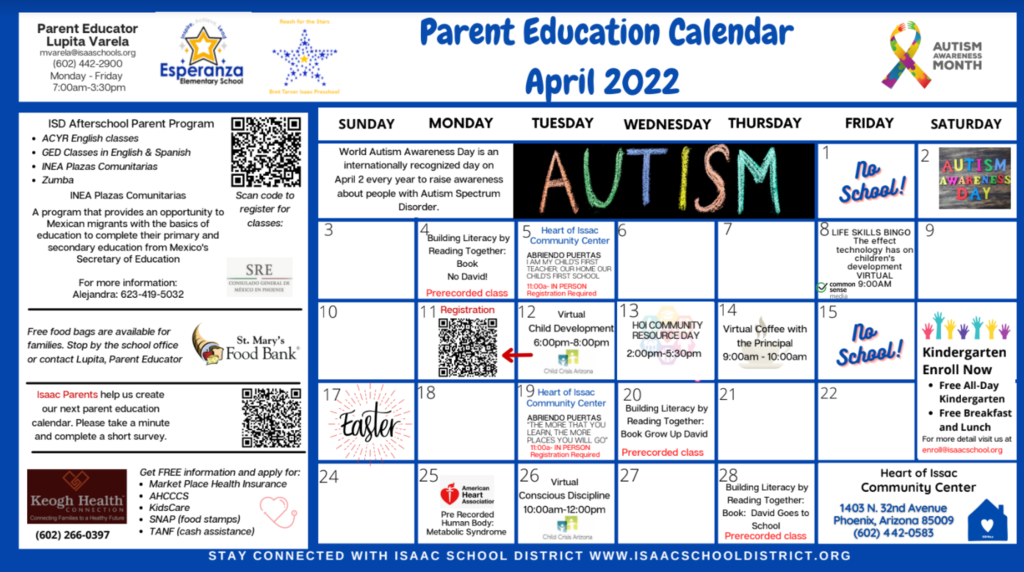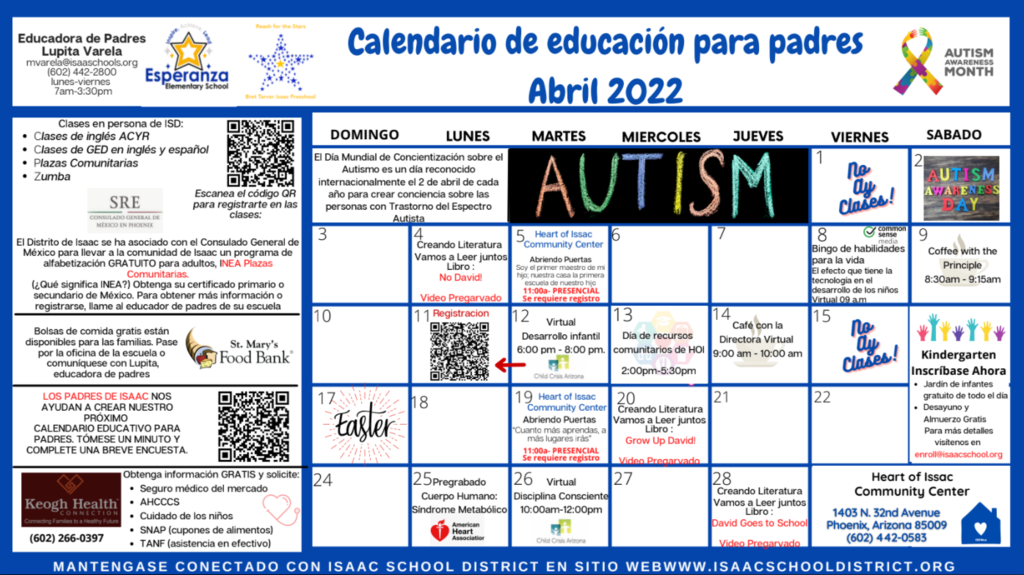 ENROLL NOW FREE All-Day Kindergarten FREE Breakfast and lunch provided Highly Qualified, Experienced Teachers Standards-Based Academic Curriculum Social and Emotional Development Low Teacher-to-Student Ratio For more details please visit the school's front office or email us at
enroll@isaacschools.org
Kindergarten Round Up Dates per site: Alta E Butler April 6th 3:30-4:30pm in person in room 34 P.T. Coe April 6th 3:30 - 4:30pm in person in the library Mitchell May 12th 12:50 - 5:00pm in person walk throughs Moya April 7th 5:00 - 6:00pm virtual meet J.B.Sutton April 19th 8:15 - 9:15am and 3:30 - 4:30pm location TBD Zito April 7th 3:30 - 4:30pm virtual meet IOPA April 14th 3:30 - 4:30pm virtual meet

One of our latest harvests from our garden! We were finally able to harvest our carrots, lettuce, broccoli, cilantro, chives, and oregano. If you are interested in receiving any goodies from our garden, please leave a comment on this post =)

Now that the frost is over, now is the perfect time to be out in the garden. Last week, Bret Tarver added worms to our garden. This week, we let the kids dig to try to find them. If you've been thinking about starting a small garden, or some potted plants at your house, why not start this weekend?? Let your child help in the process, so your whole family can enjoy the garden and feel invested. Some ideas of plants that do well in the spring in Arizona are Dill, Cilantro, Watermelon, Summer Squash, Spinach, Scallions, Radishes, Peas, Peanuts, Okra, Melons, Cucumbers, corn, Carrots, Cantaloupe, and Beans.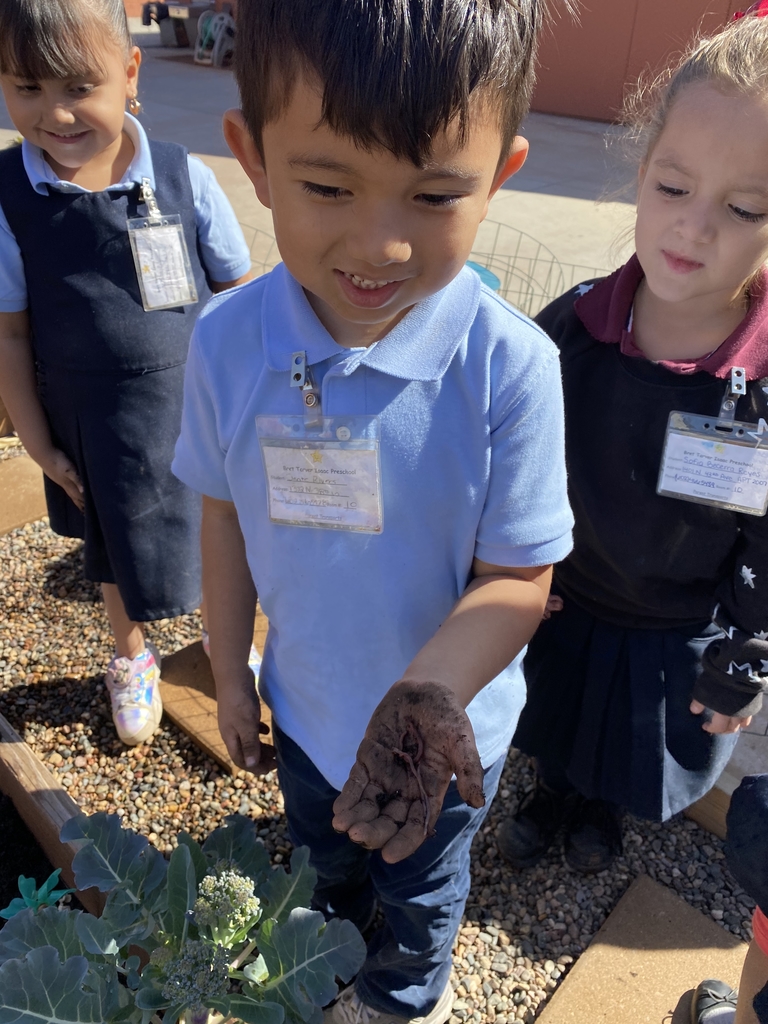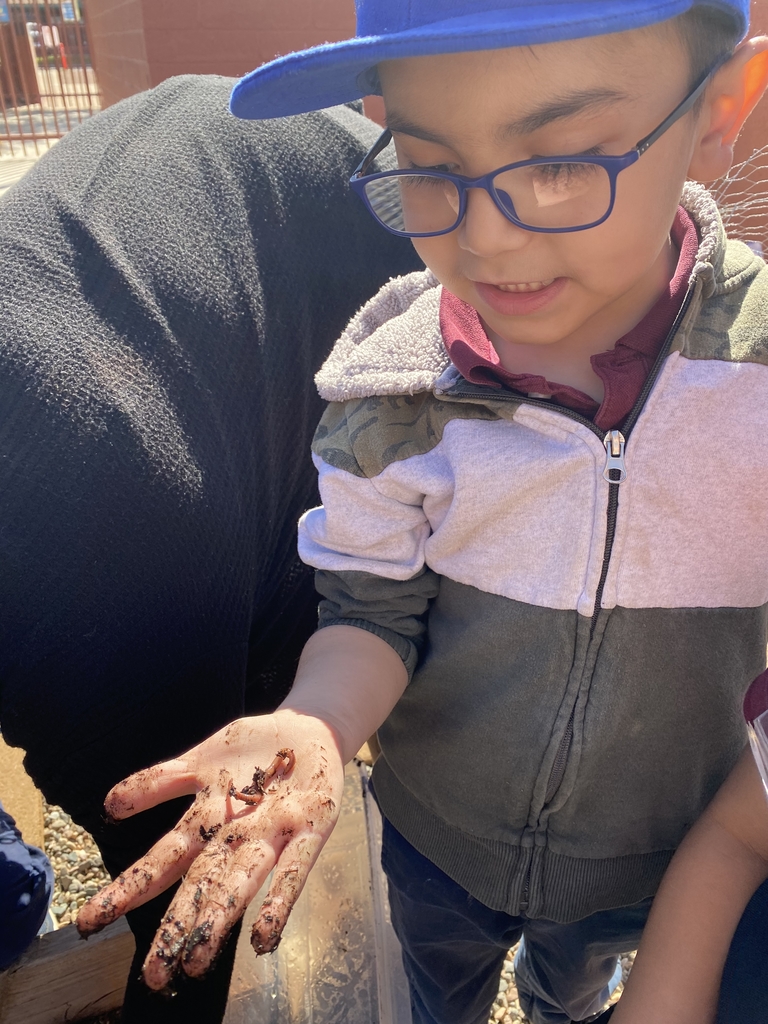 At Isaac School District, we know and value the importance of individuals' well-being. In our efforts to promote health and wellness, we are excited to be hosting our first Isaac School District's 5K & Wellness Day. This event is aimed to engage the Isaac Community in a fun way that promotes health & wellness! We invite you to participate in this 5K Run/Walk & Wellness Day! As part of our Wellness Day, you will have the opportunity to receive your COVID-19 vaccine or test, health resources from different community partners, healthy snacks, entertainment, and much more!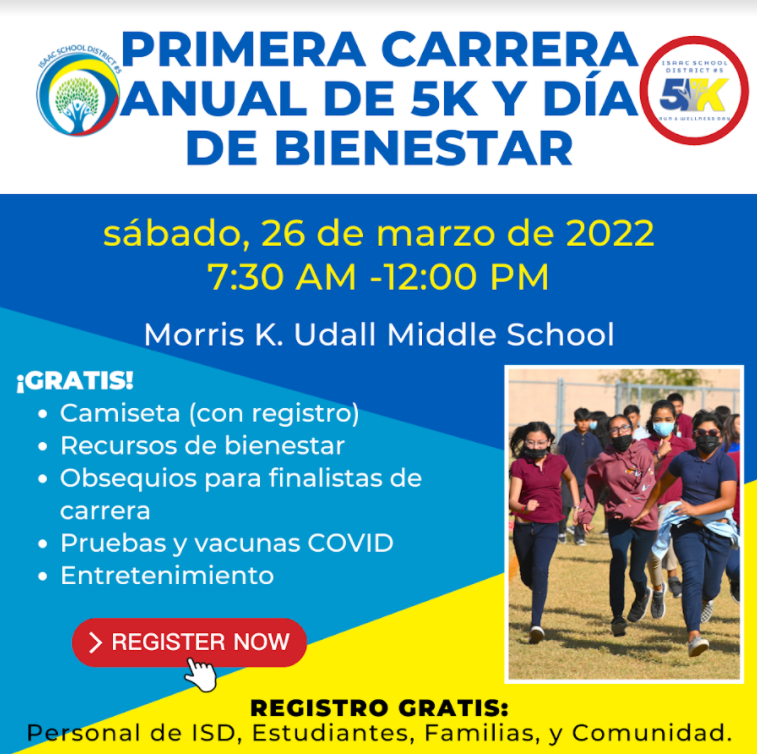 Please see the attached flyers for more information about Heart of Isaac's Resource Day happening tomorrow.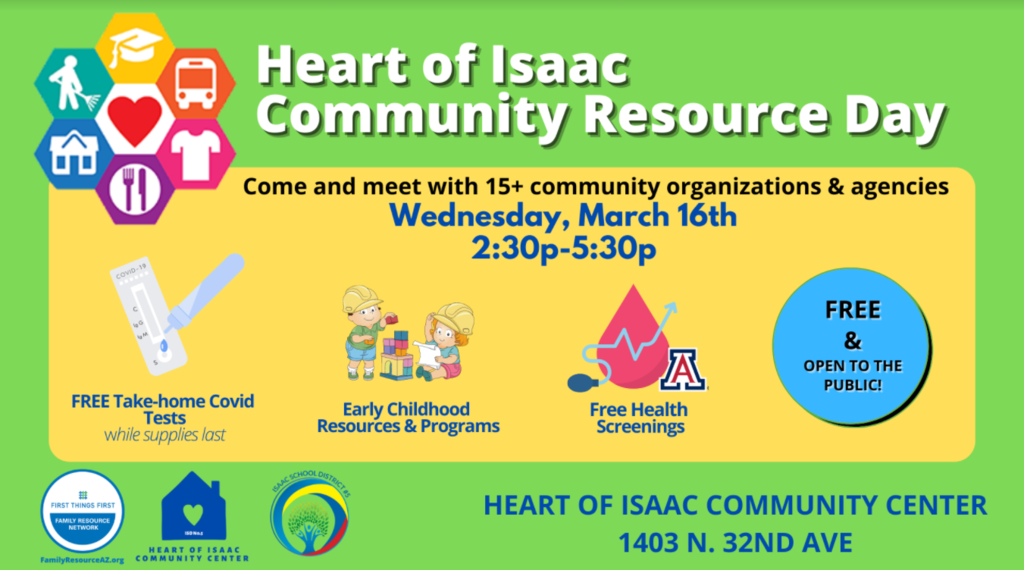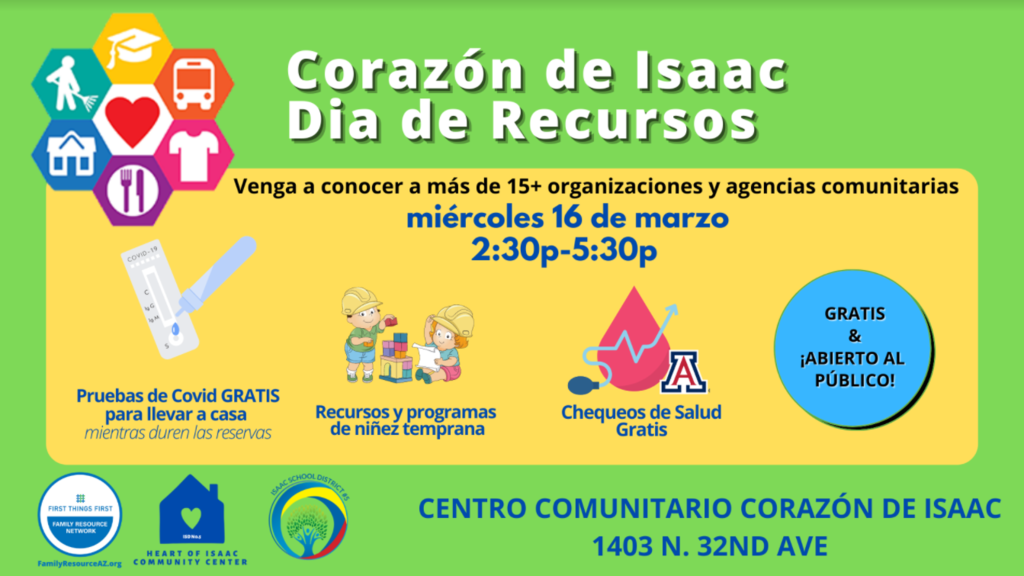 Some important dates to save! March 16th 2:30pm -5:30 pm - Heart of Isaac's Resource Day March 26th 8:00am - First ISD 5K Run and Wellness Day More details to come! Can't wait to see you there!

Our garden is still thriving!! We were finally able to harvest our first broccoli and cauliflower this week! Cucumber and corn has been planted to get our spring garden ready!! What is your preschooler's favorite vegetable?

We're going to try something new. If you have been following Bret Tarver, you know that we have a beautiful garden on our campus now. The frost was hard on our plants, but some are finally starting to come back. This morning we harvested romaine lettuce, cherry tomatoes, cilantro, oregano, and chives. There are two bags of these fresh veggies and herbs in the Bret Tarver office. The first two parents to arrive at the office and say "I would like a bag from your garden" will receive a bag from our harvest! We can't wait to see who shows up!! Vamos a probar algo nuevo. Si ha estado siguiendo a Bret Tarver, sabe que ahora tenemos un hermoso jardín en nuestro campo. El frio fue muy duro para nuestras plantas, pero algunas finalmente están comenzando a regresar. Esta mañana cosechamos lechuga romana, tomates cherry, cilantro, orégano y cebollin. Hay dos bolsas de estas verduras y hierbas frescas en la oficina de Bret Tarver. ¡Los dos primeros padres que lleguen a la oficina y digan "Me gustaría una bolsa de su jardín" recibirán una bolsa de nuestra cosecha! ¡¡Nosotras estamos emocionadas de ver quien viene.!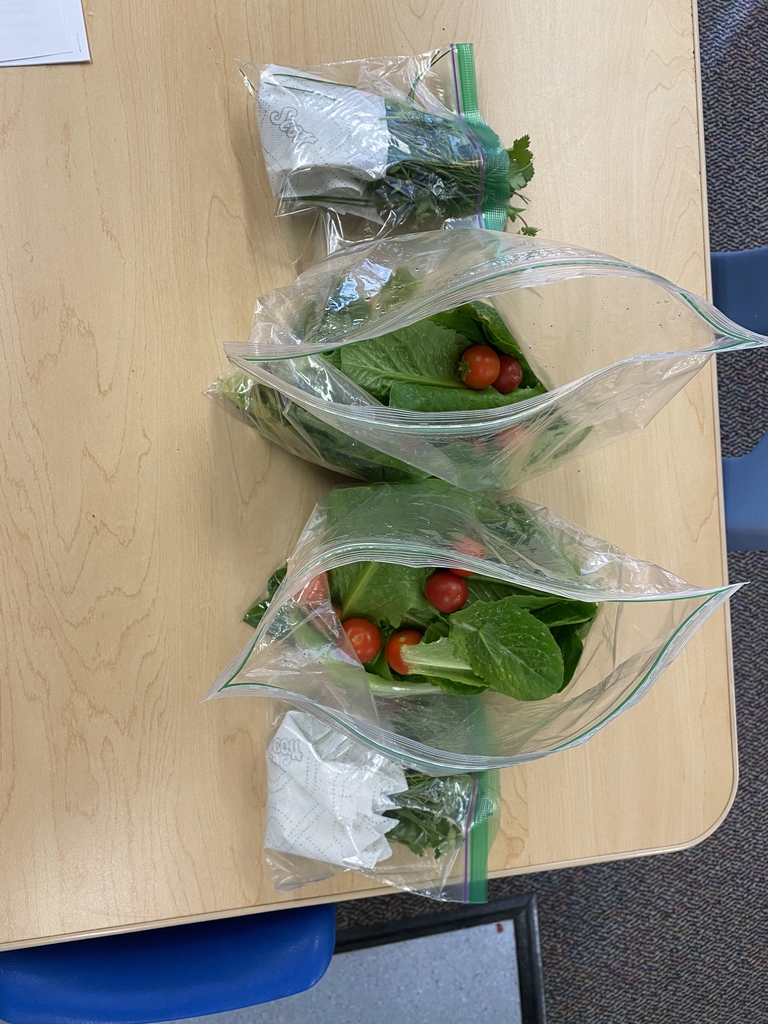 The moment you've all been waiting for. Pictures of the progress on our newly remodeled staff lounge. A room with one soul purpose to be utilized by all Bret Tarver staff. Let us know what you think!!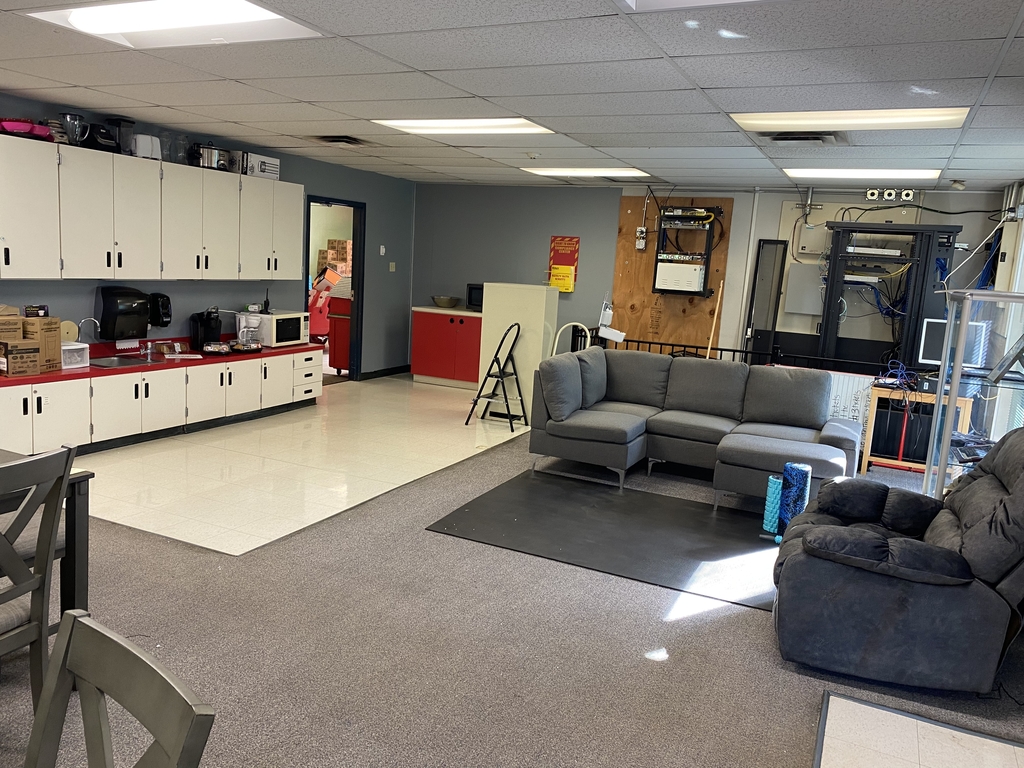 Here at Bret Tarver Preschool, we are all about wellness. This does not just include physical wellness and health, but mental wellness and health as well. For many years, our teacher's lounge has served many purposes, such as teacher workroom, curriculum storage, toy storage, etc. Mental wellness for teachers, means having a space to go to relax and unwind, even if it's only for 30 minutes. Over the last couple weeks, majority of the staff has helped in some way to organize, paint, design, and reimagine our staff lounge. The pictures will give you a "before" version of our old lounge room. We are putting on the finishing touches, and cannot wait to reveal out new staff lounge to you next week. A huge thank you to all of the Bret Tarver staff who helped with this process!