Happy Thanksgiving Break! We are thankful for our scholars, families, staff, and community. Wishing everyone a restful break. Classes will resume on Monday, November 28, 2022.

As we prepare for the Thanksgiving holiday, we are grateful for our committed Isaac Governing Board Members and our Superintendent for their continued support and leadership in our district. Dr. Mario Ventura, ISD Superintendent, and Ms. Patricia Jimenez, ISD Governing Board President paid a visit to our campuses last week. They were greeted with open arms by both staff and students. There was evidence of intentional teaching and learning. School pride was noticed throughout the different sites and classrooms.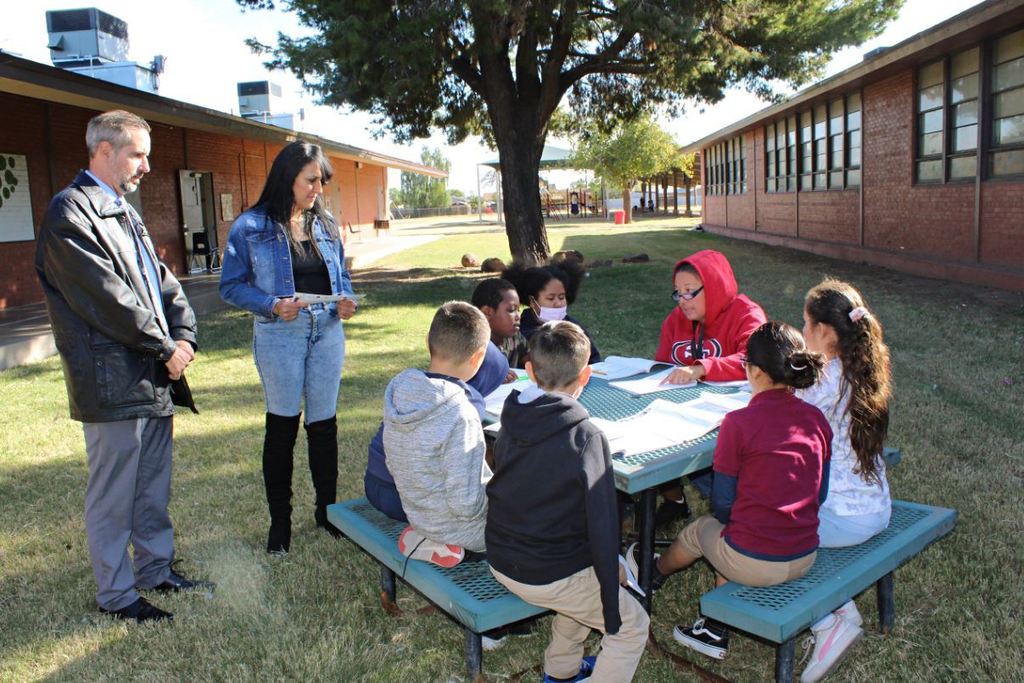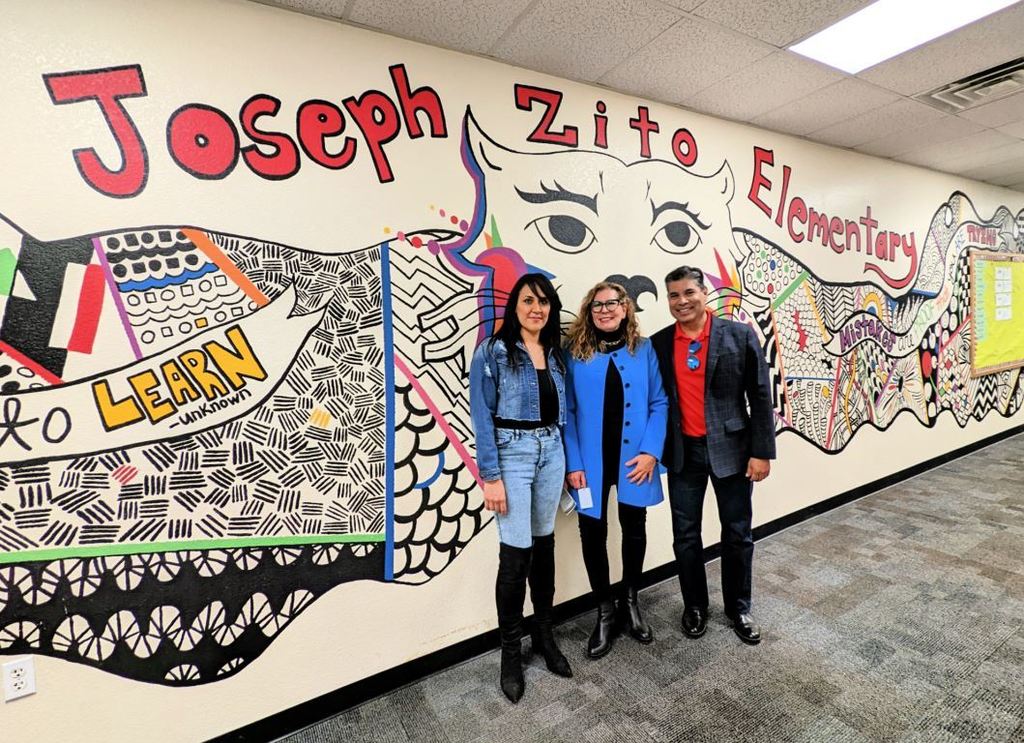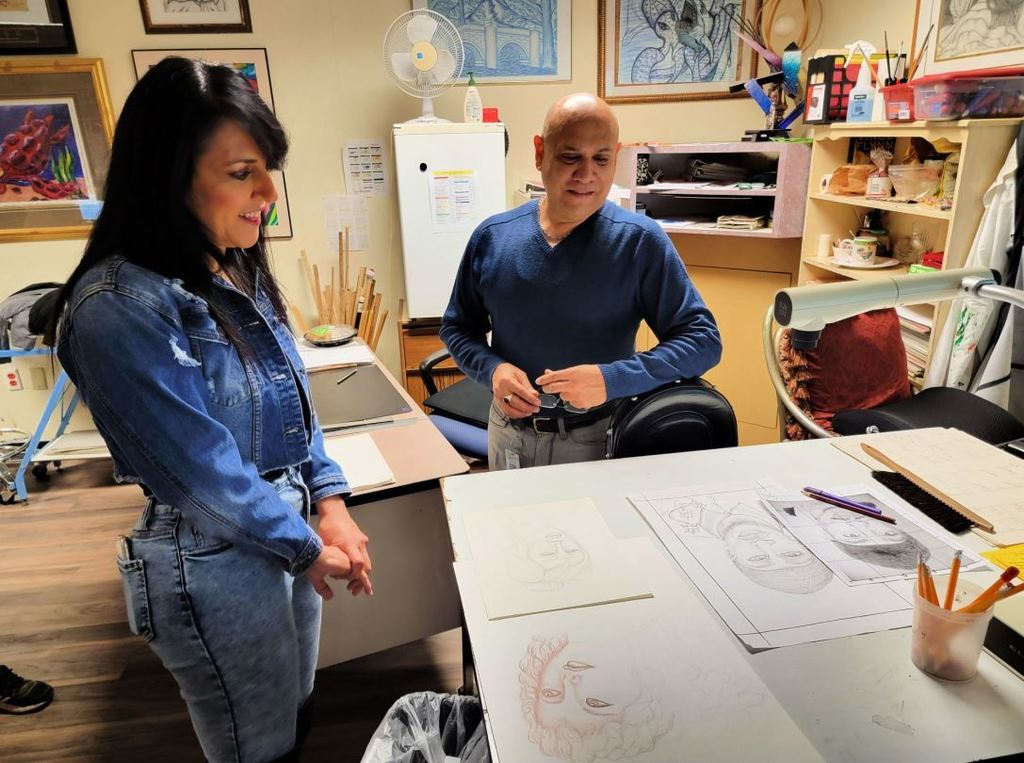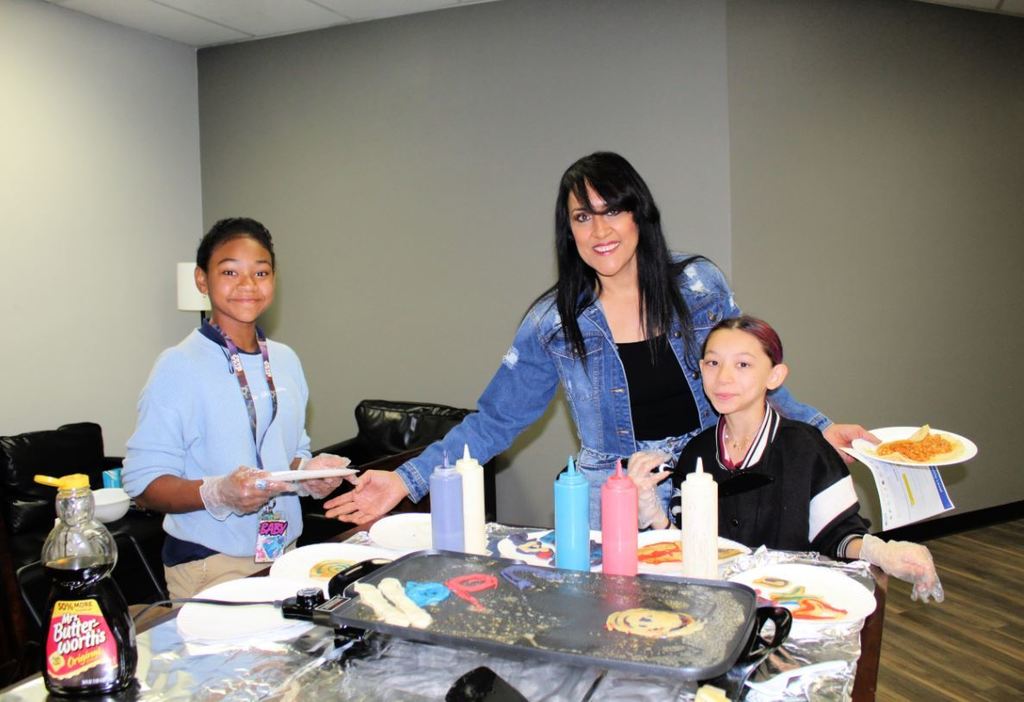 Isaac Leaders continued the work of cultivating a purposeful community. The focus was on learning about how the elements of a purposeful community combine to increase student achievement.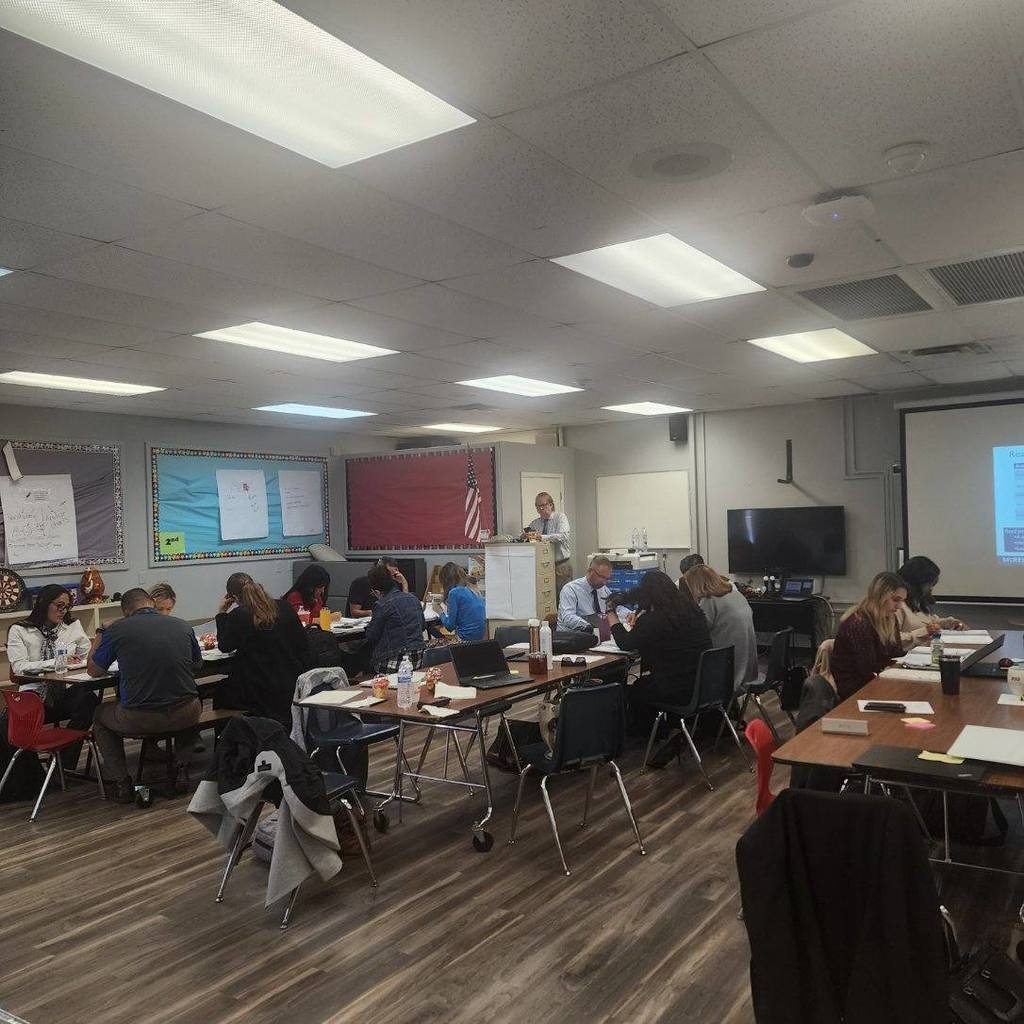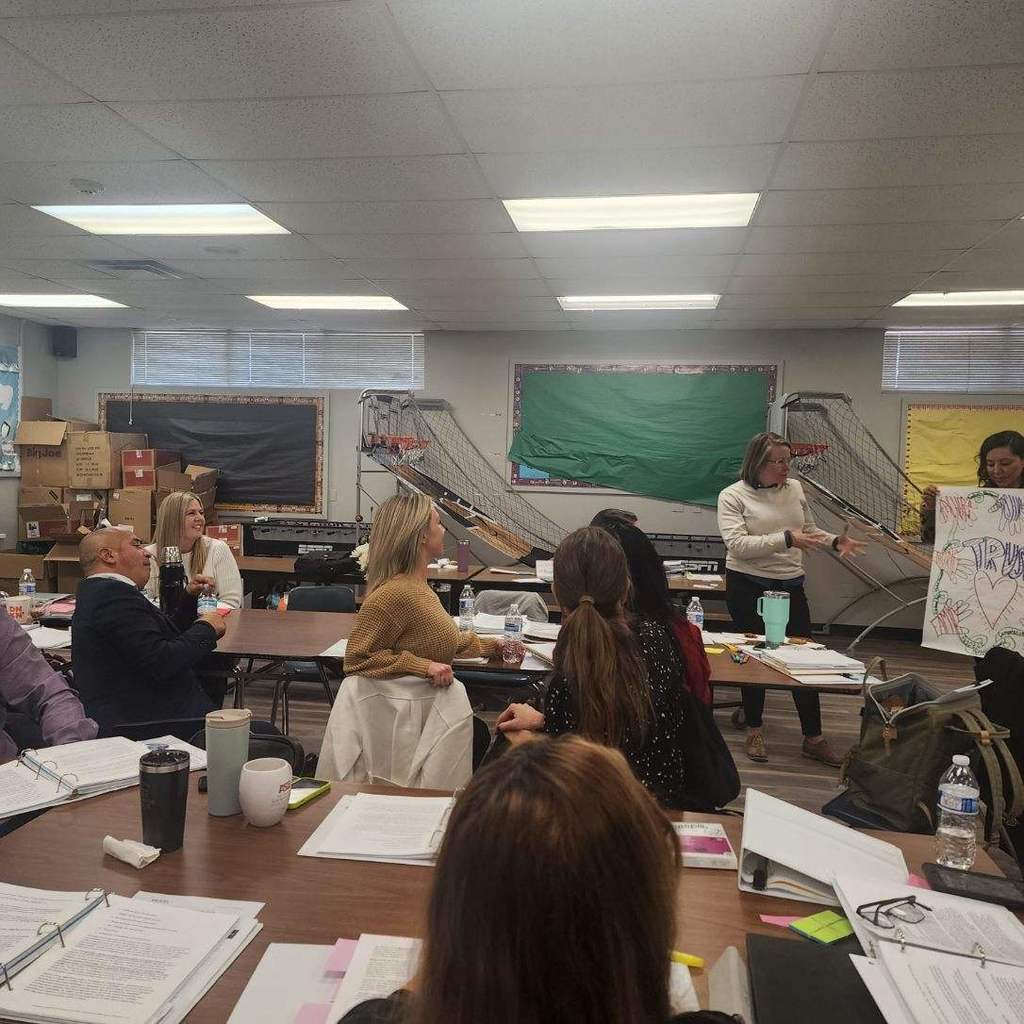 Pueblo Del Sol K-8 school hosted their Annual Turkey Trot event today. Students raced amongst their classmates while their peers cheered them on. Awesome job students!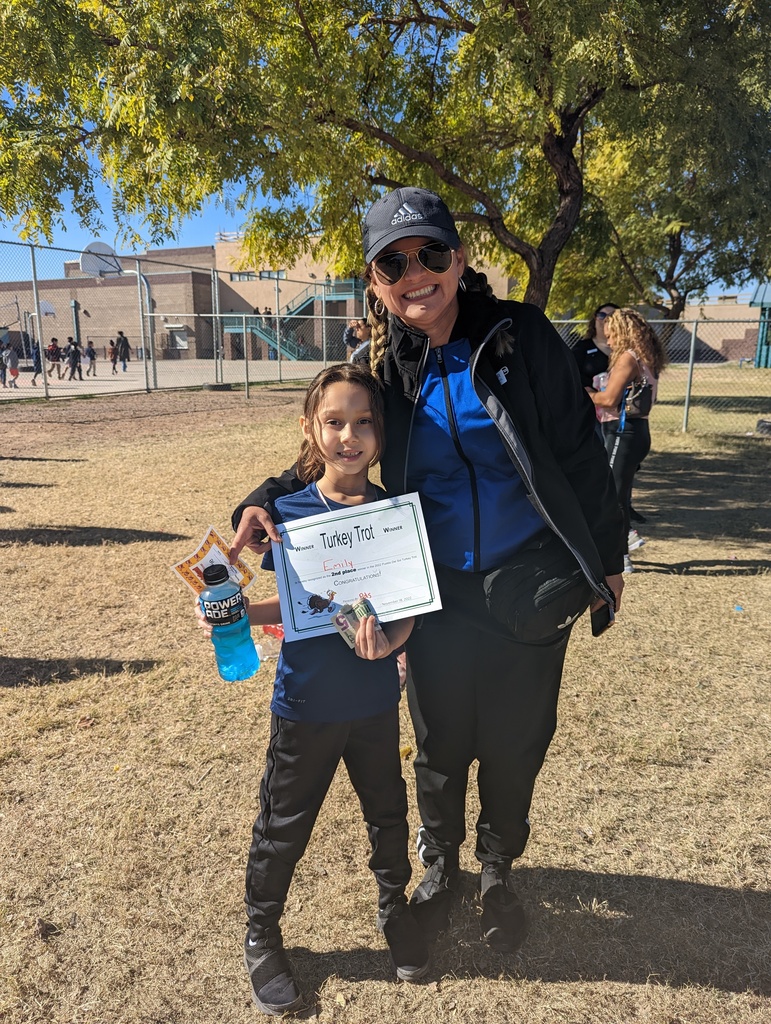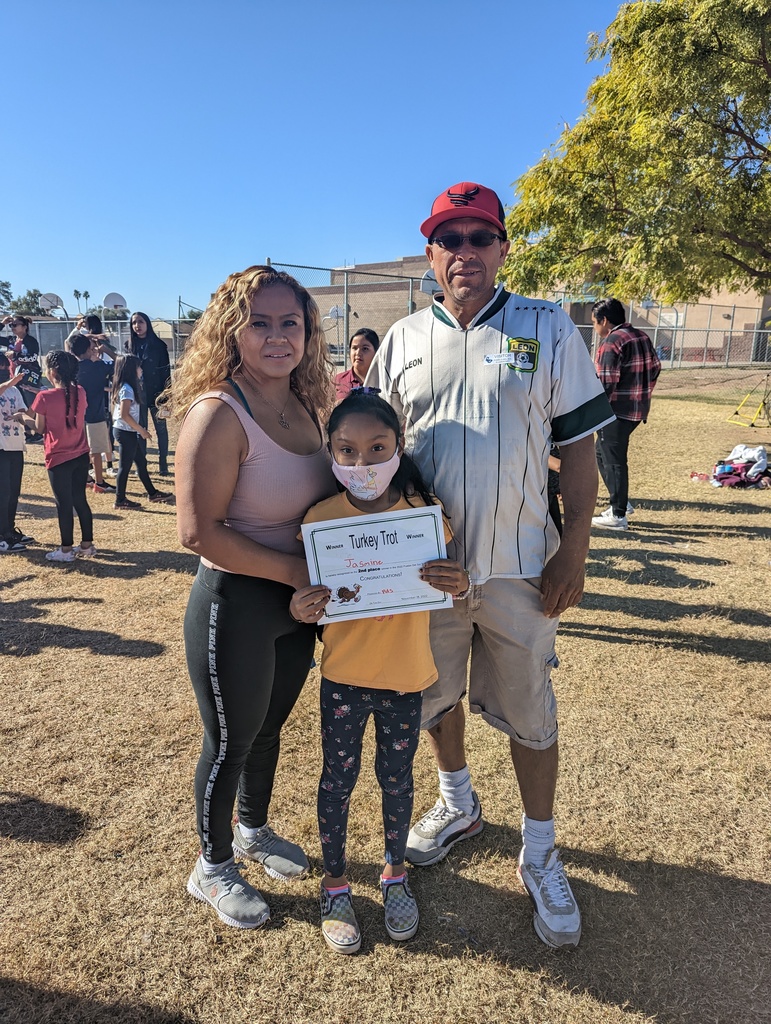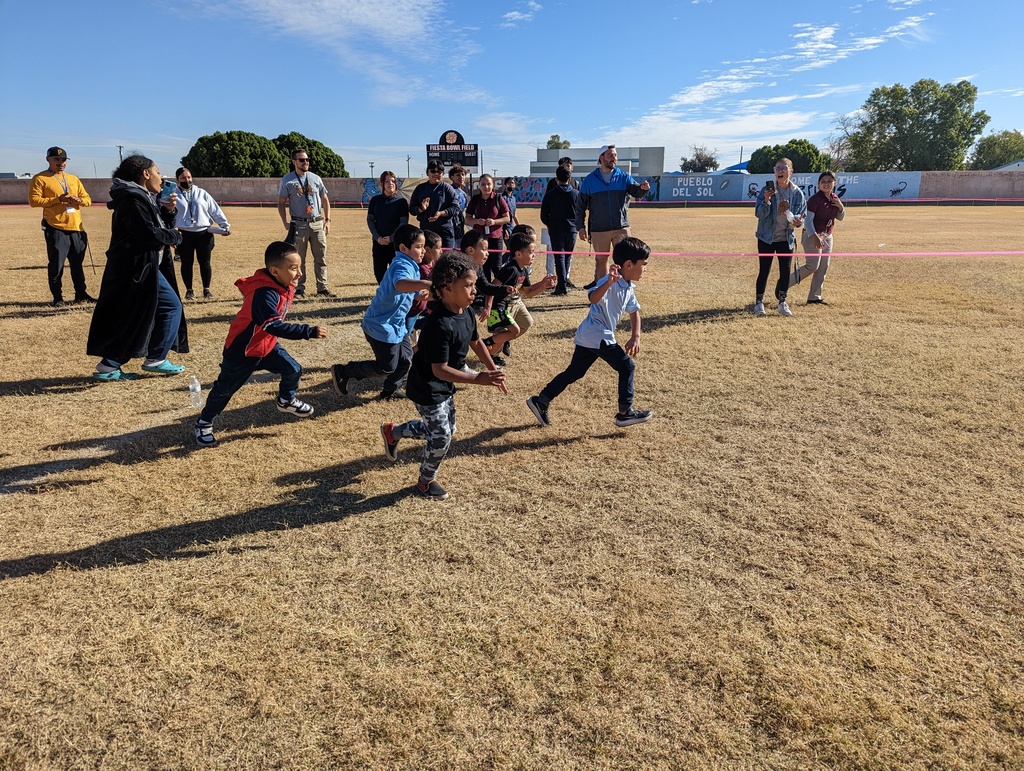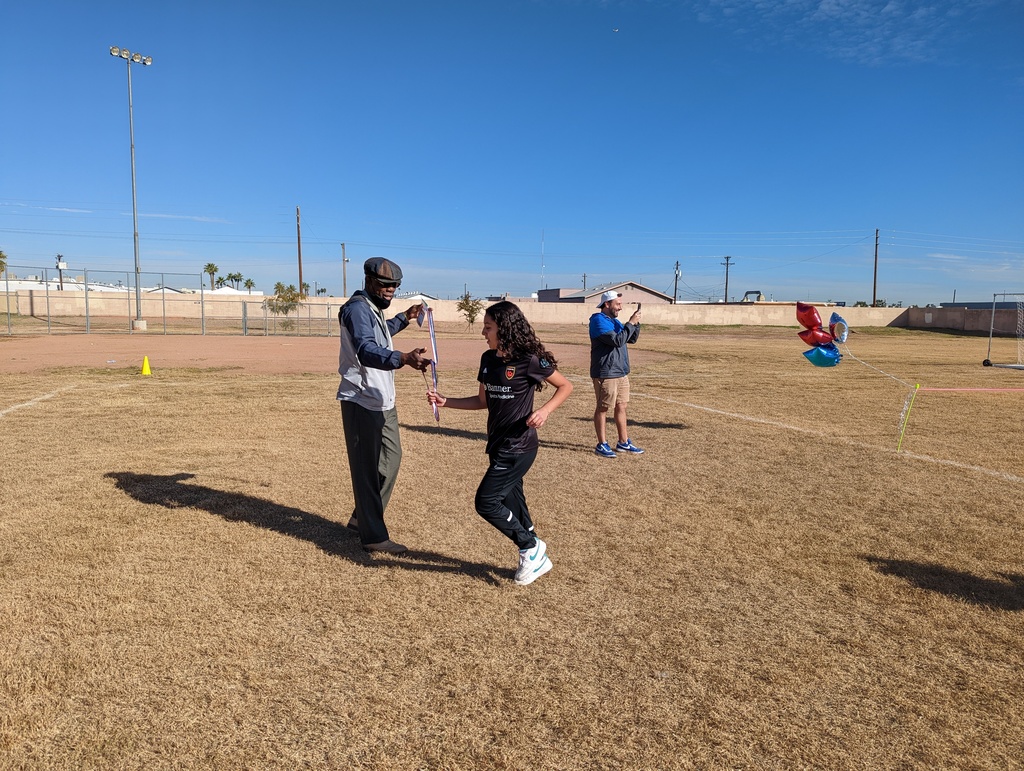 Join us TODAY from 1:00-3:30 pm at the Heart of Isaac Community Center. The Community Resource Day is full of produce, health screenings, organizations, and so much more! If you have any questions, please call 602-442-0583.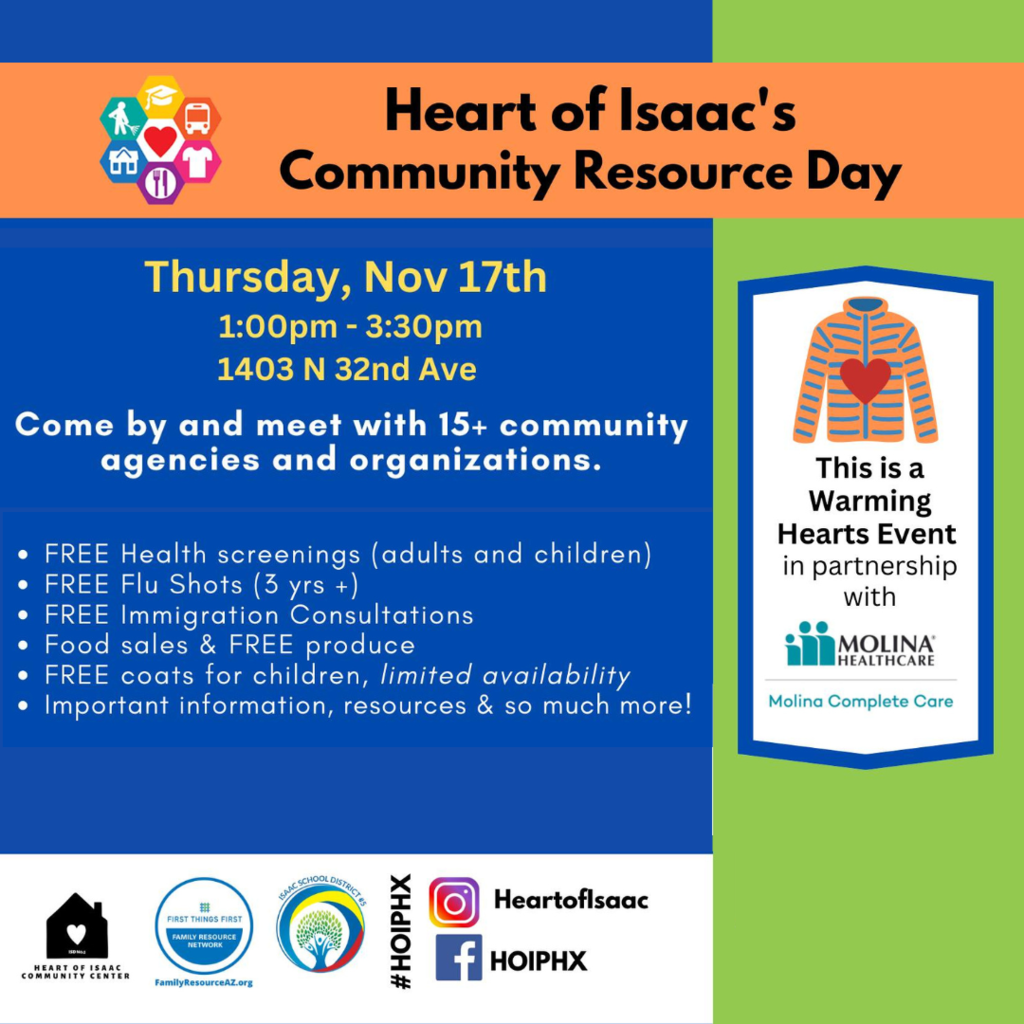 Please join us in celebrating and thanking all of our Education Support Professionals who go above and beyond each day to help our students and our school community. Education Support Professionals include not only our crossing guards, classroom aides, maintenance workers, bus drivers, paraprofessionals, secretaries, nurses, and other dedicated individuals that help our students succeed every day. Thank you for all that you do!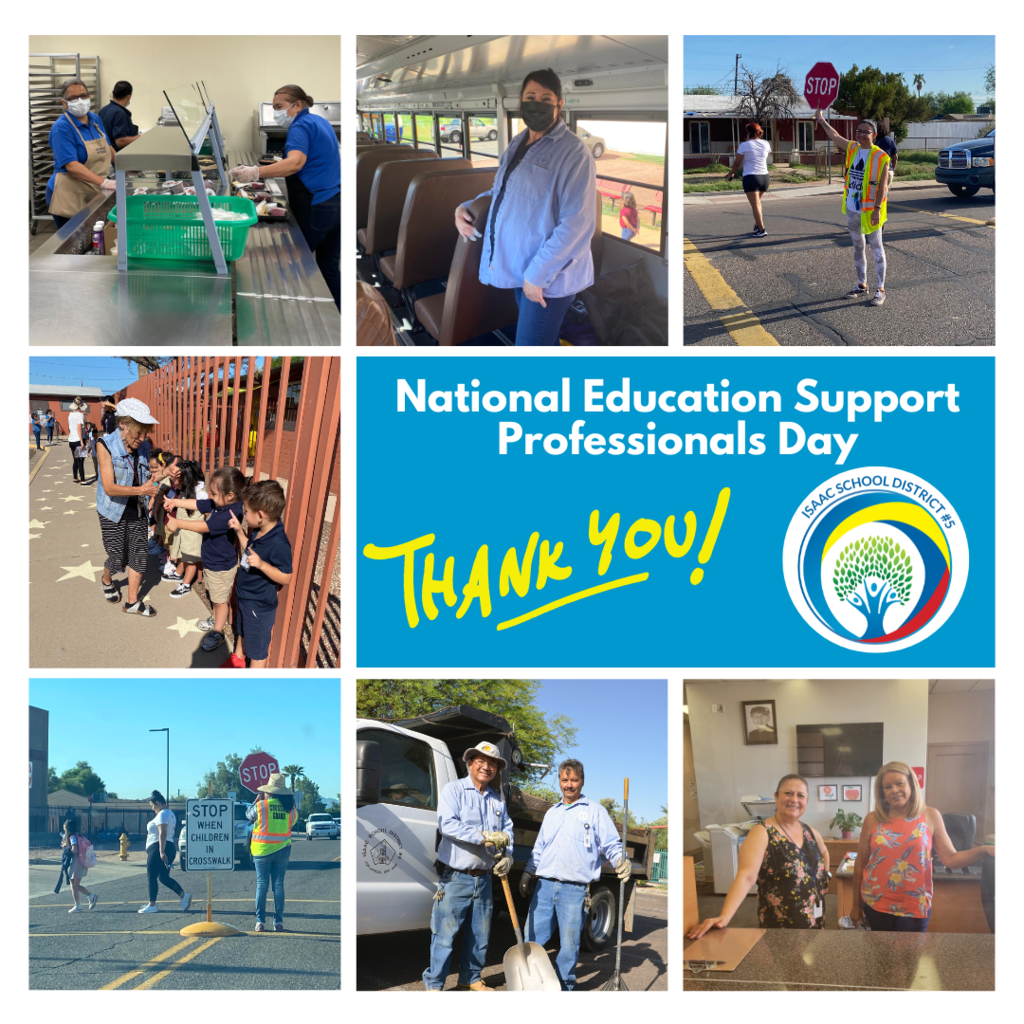 We are proud to announce that the Isaac Elementary School District was selected as one of the recipients for the EPA'S Clean School Bus Program. With this funding, we are able to purchase new school buses that will improve air quality for our students and our community. For more information on the Clean School Bus Program, please visit
https://www.epa.gov/cleanschoolbus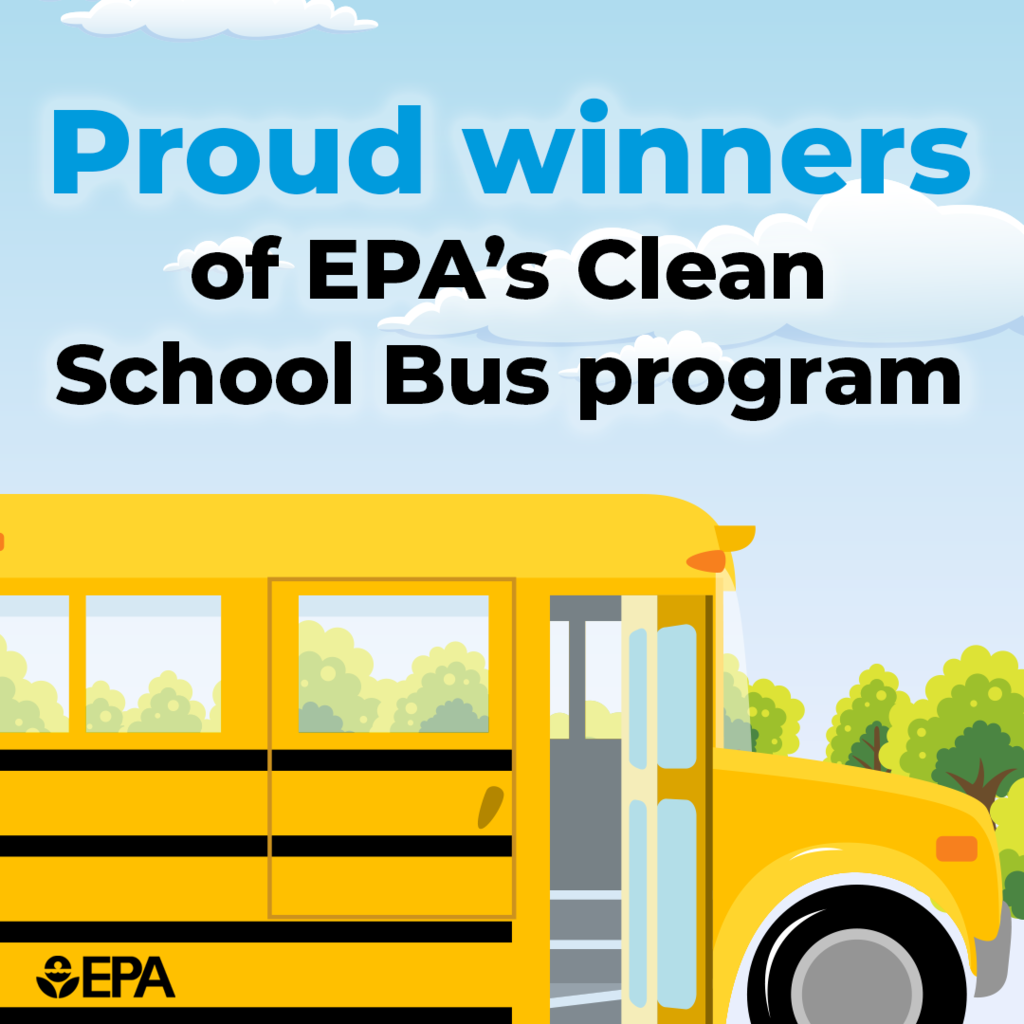 The Heart of Isaac Community Center will be hosting their Community Resource Day on Thursday, November 17th from 1:00-3:30 pm. Join us for free health screenings, flu shots, fresh free produce and so much more! Heart of Isaac 1403 N. 32nd Ave. Phoenix, AZ 85009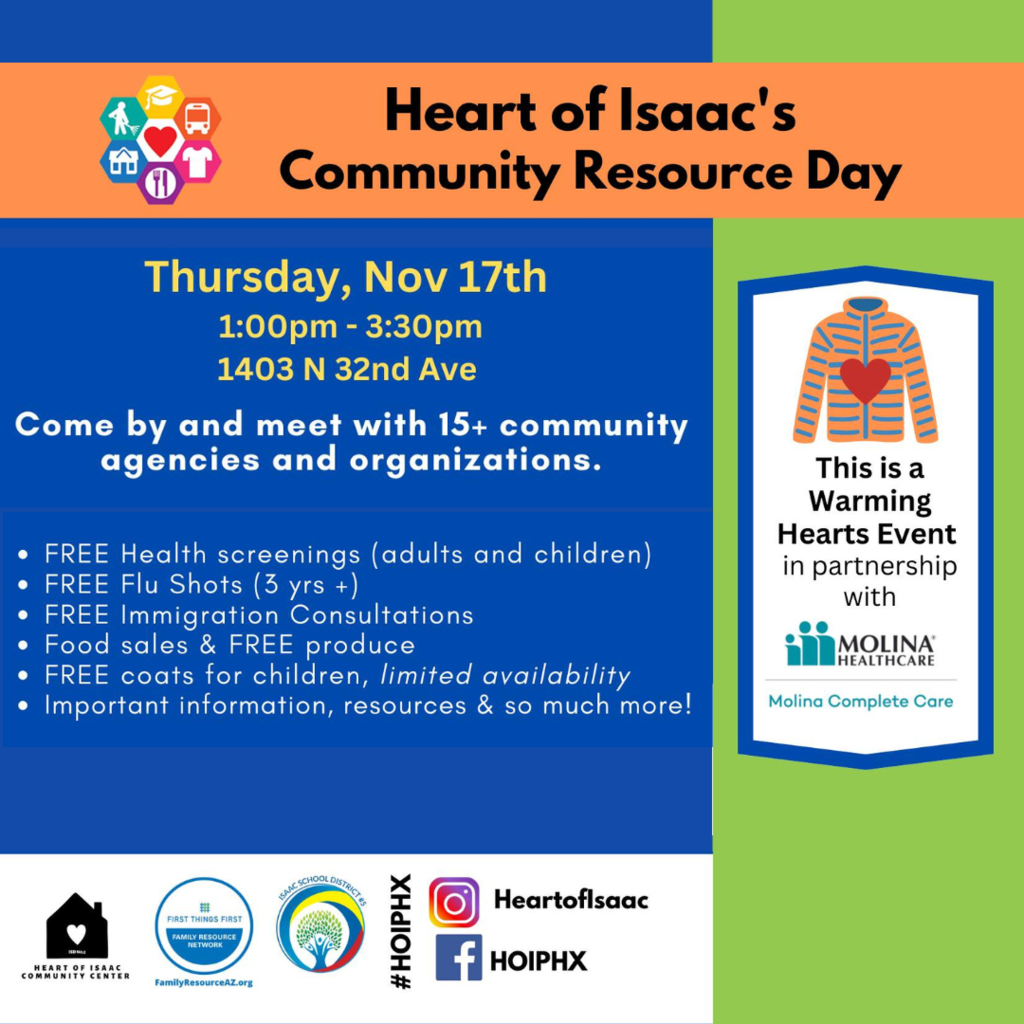 Save the Date! Heart of Isaac Community Resource Day FREE and Open to the public Thursday, November 17th from 1:00-3:30 pm. Heart of Isaac 1403 N. 32nd Ave. Phoenix, AZ 85009

Isaac School District is appreciative and grateful to all of the veterans for their sacrifice, their bravery, and the example they set for us all. Friendly reminder, there will be no school on Friday, November 11, 2022. Classes will resume on Monday, November 14, 2022.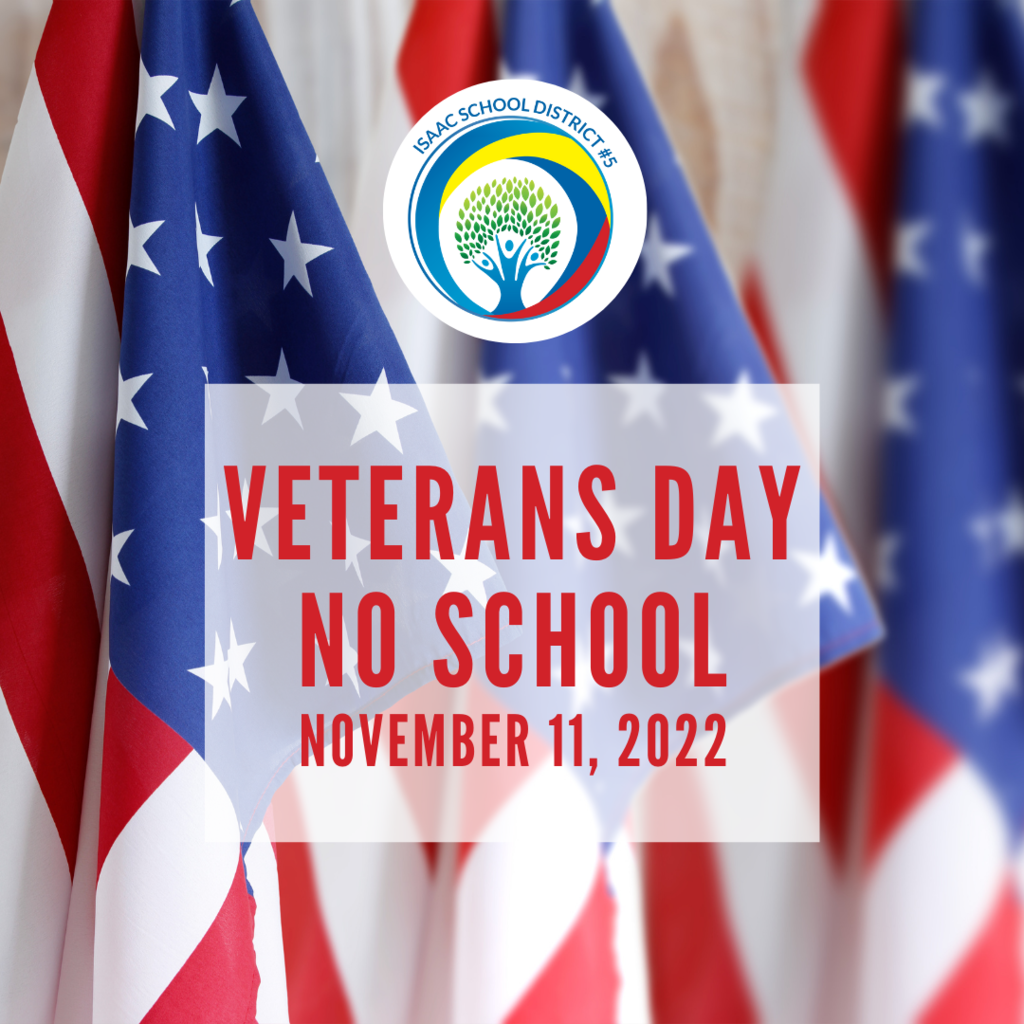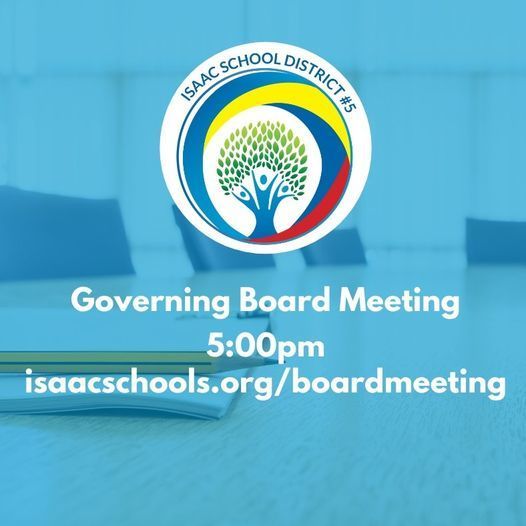 The A-F School Letter Grades for the 2021-2022 school year were released statewide by the Arizona Education Department. These reports provide information about student achievement, college and career readiness, student growth, and other key areas of interest to families and the general public. We are proud of the student academic progress, student achievement, and are incredibly proud of our hard-working students and educators, who have put forth their best efforts.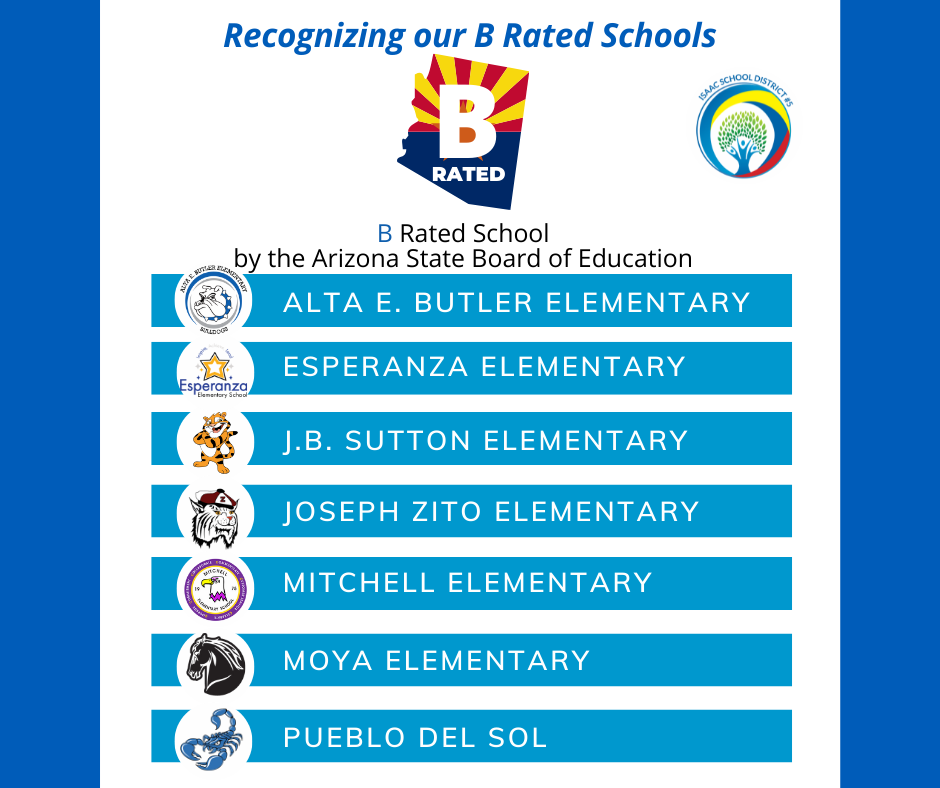 Join us in celebrating National School Psychology Week to highlight the important work school psychologists do to help students thrive. Thank you to our school psychologists for inspiring, encouraging, and supporting our ISD students and families. We appreciate your work as you are an integral part of student success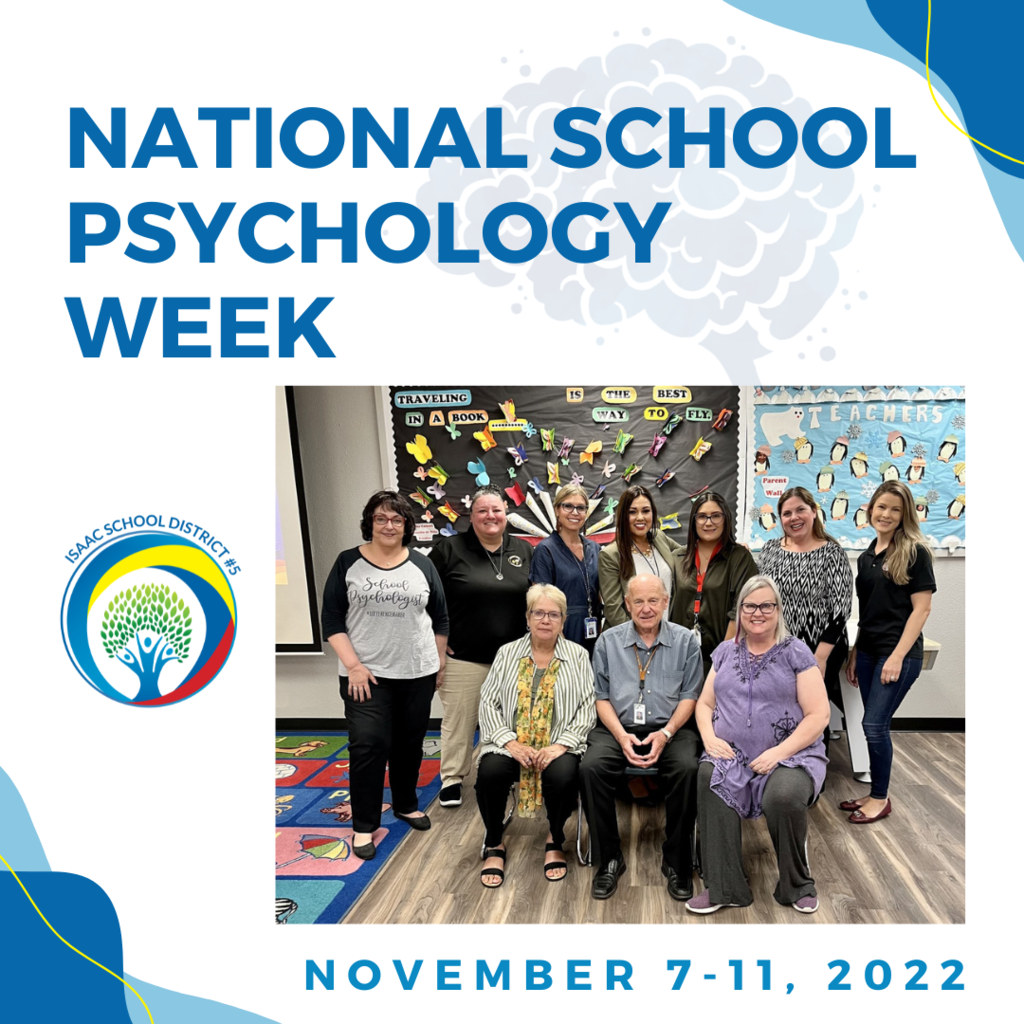 Happy National STEM/STEAM Day! This day we recognize students integrating science, technology, engineering, arts, and mathematics into their daily learning. Students participate in STEAM programs during the Isaac Learning Club that allow engaging and creative ways to build skills in those areas.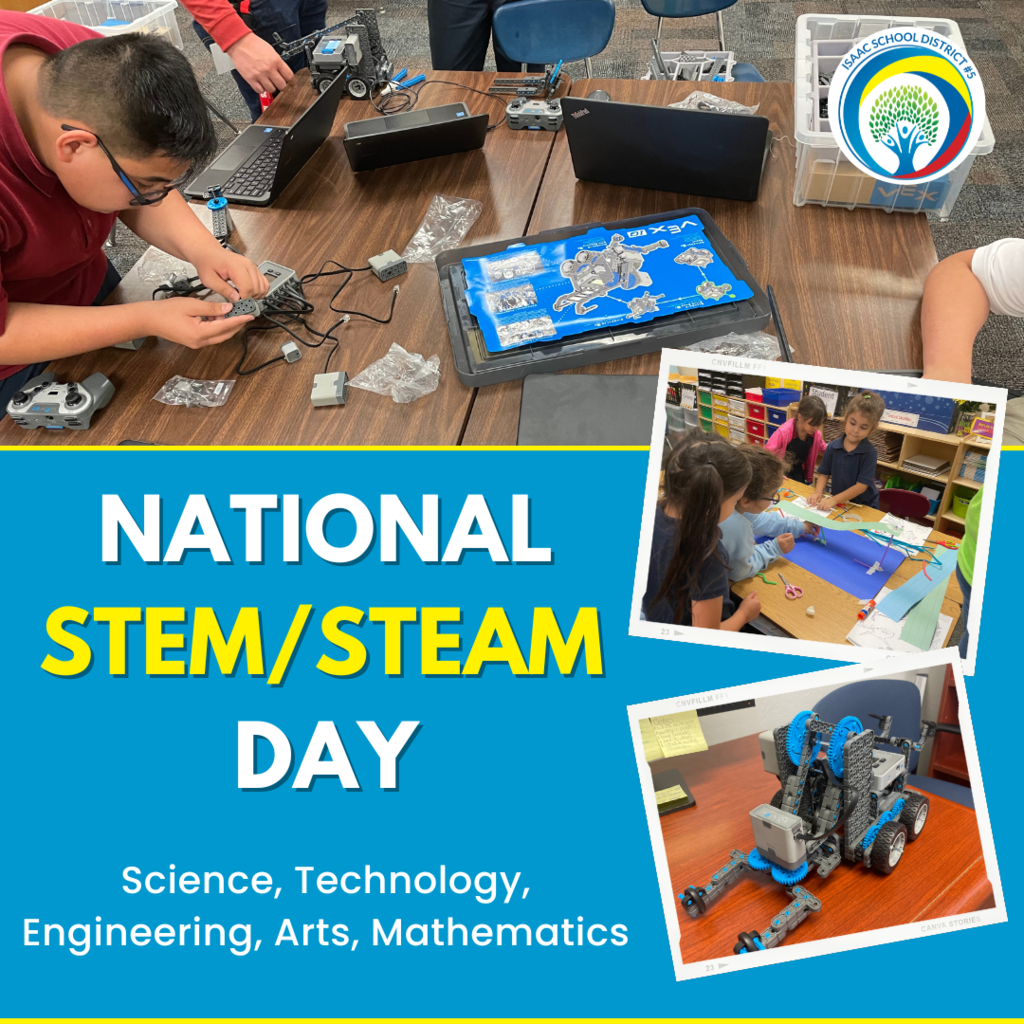 JB Sutton Elementary presents and shares effective strategies with other leaders at the Arizona Association of Latino Administrators and Superintendents.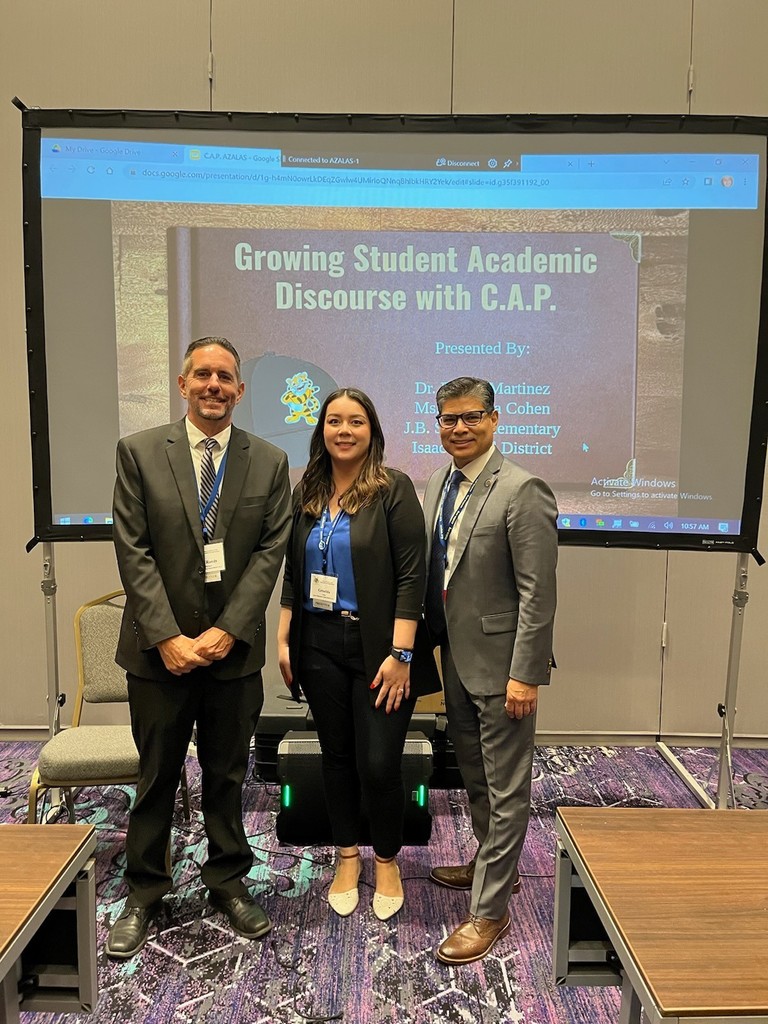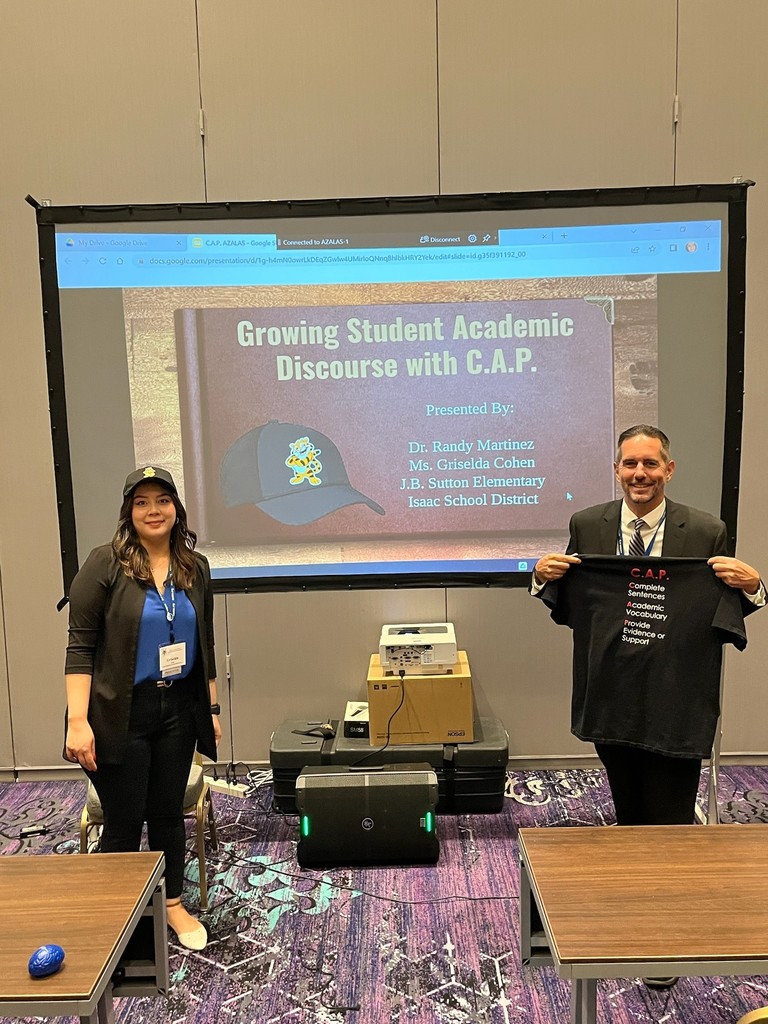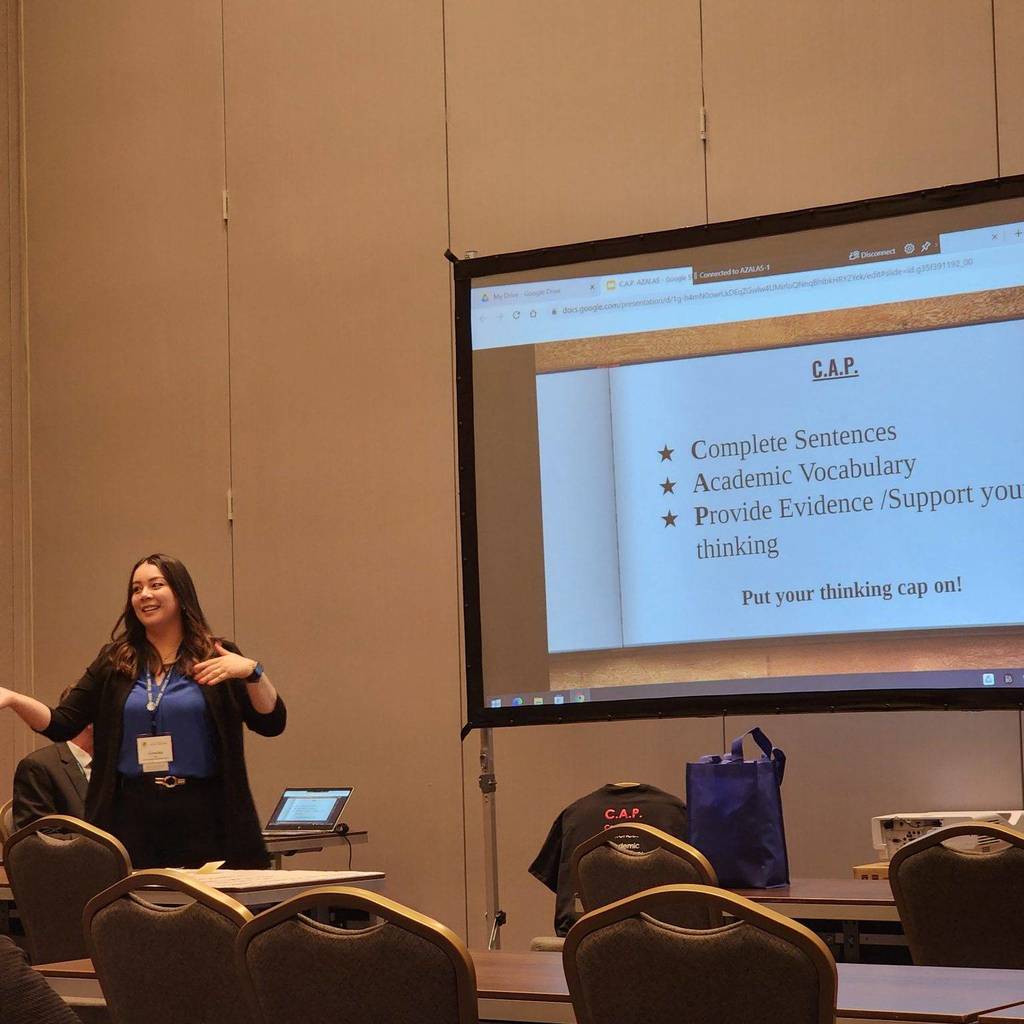 Join us for the Community Resource Day at the Heart of Isaac Community Center on Thursday, November 17th from 1:00-3:30 pm. Heart of Isaac 1403 N. 32nd Ave. Phoenix, AZ 85009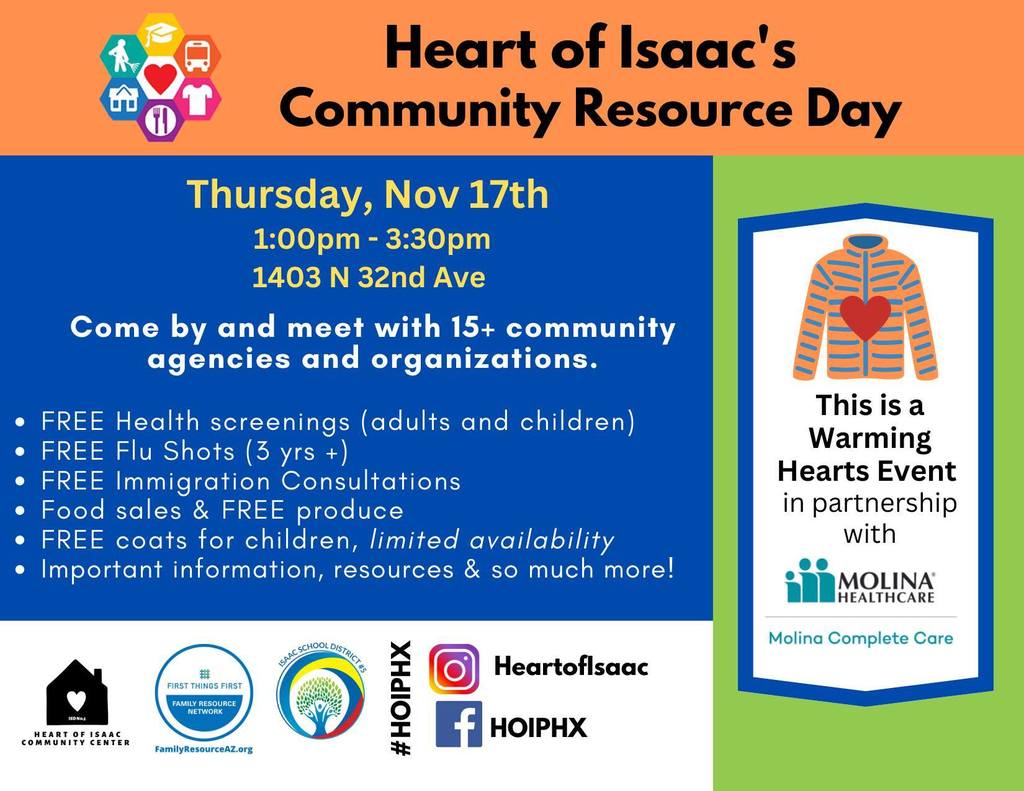 Isaac Leaders engaged and collaborated over the past two days to strengthen their efforts of data analysis. The work was centered on what process and data is essential to engage in continuous school improvement. Decisions based on data are an ongoing effort at Isaac!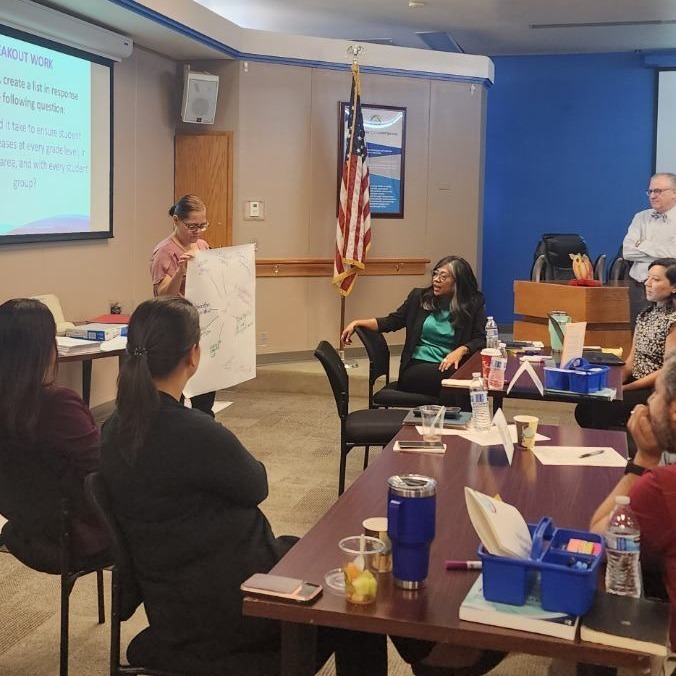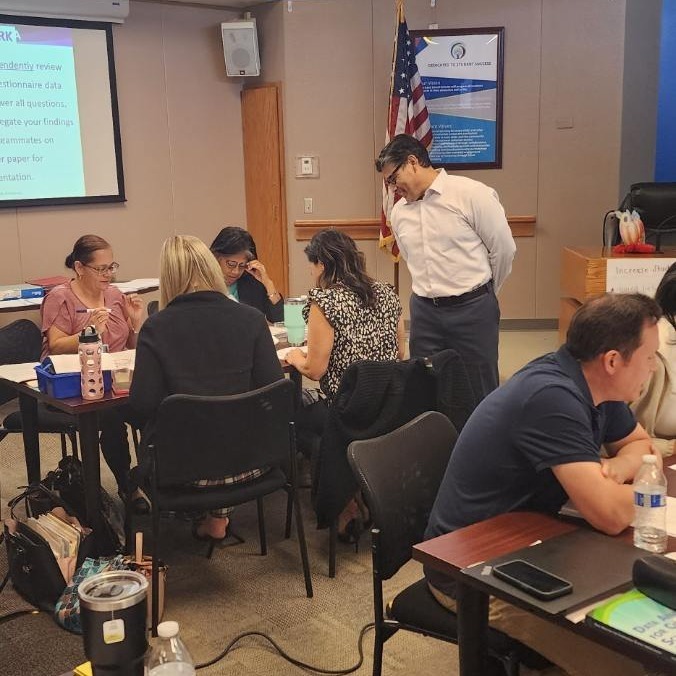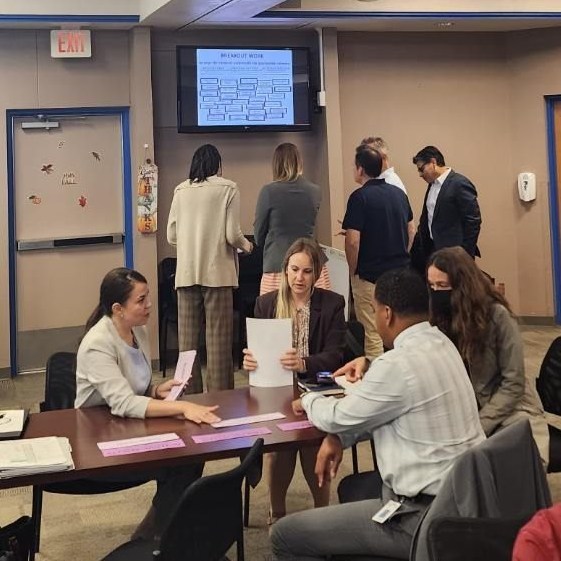 Join Phoenix Union this Saturday, November 5th from 9am-1pm at the Phoenix College to learn more about PXU high school enrollment. 1202 W. Thomas Rd., Phoenix, AZ 85013. Visit PXU.org/EXPO for more information.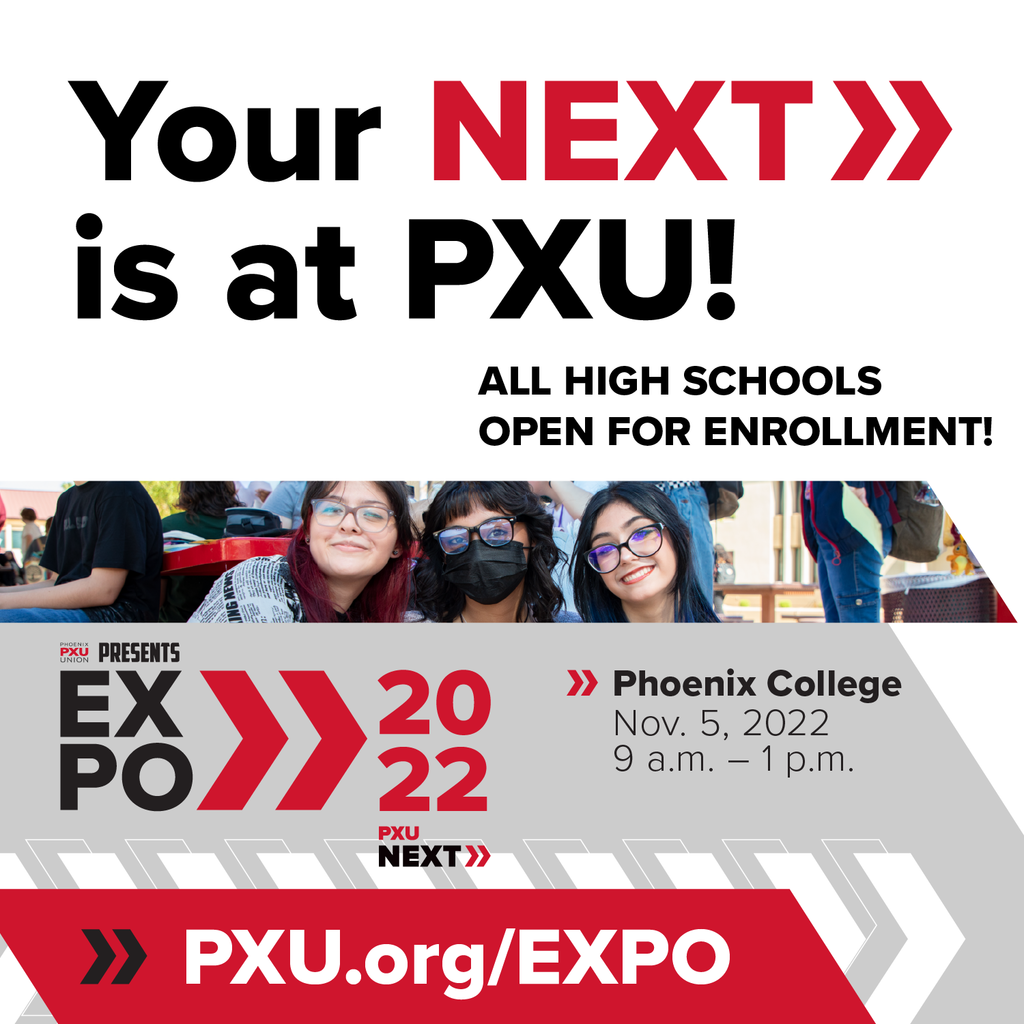 The Isaac School District is proud to recognize Native American Heritage Month this November. The Native American culture and its members have greatly contributed to our society. Please join us in celebrating Native American Heritage Month.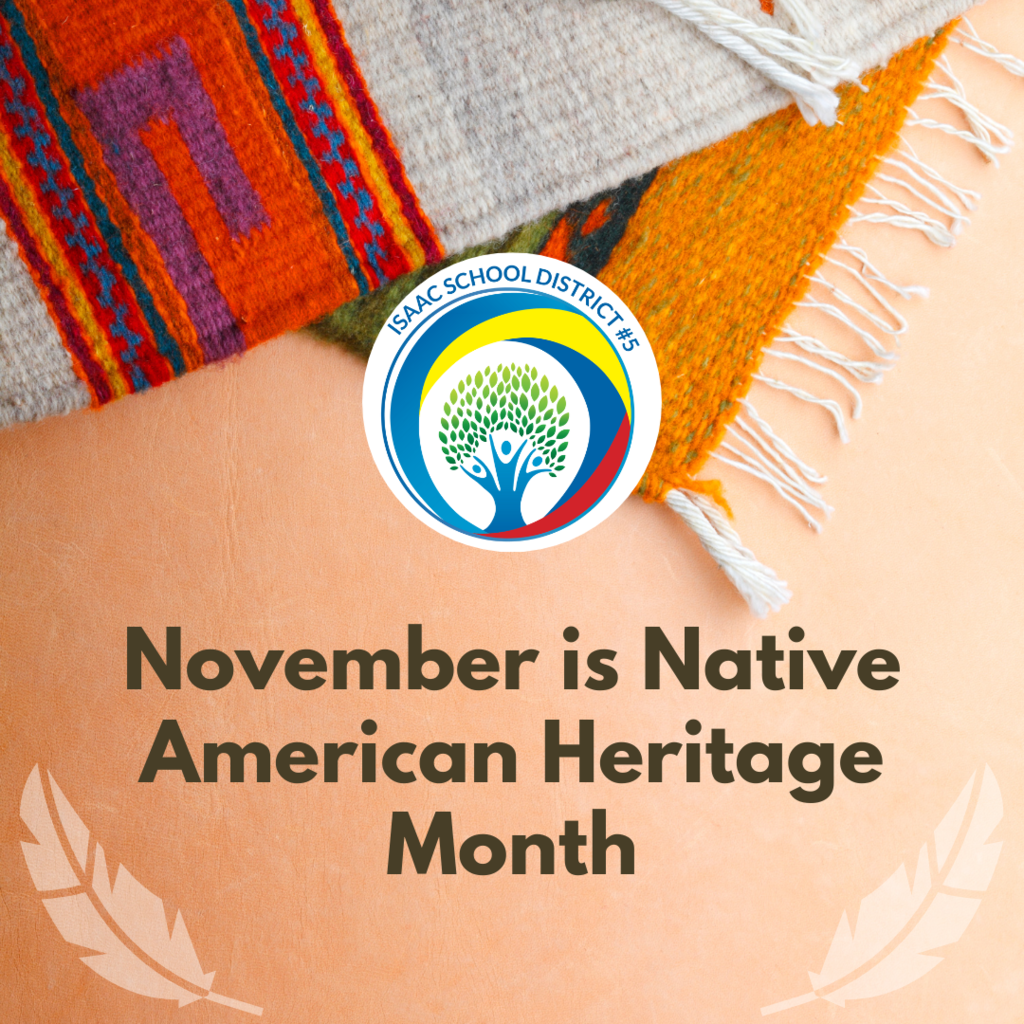 Students and staff celebrated that their school earned the Middle School i-Ready Champion Trophy for their hard work and dedication towards their i-Ready goals. Congratulations to Isaac Middle School!