Isaac Parents/Guardians, We understand the importance of planning ahead, that is why we are proposing school calendars for the upcoming two years: 2022-2023 & 2023-2024. We value your voice and ask you to participate by clicking on the link below and sharing your thoughts.
www.isaacschools.org/thoughtexchange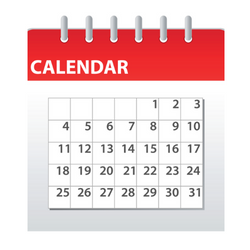 Welcome back from your Thanksgiving Break. We will be starting the middle of the year diagnostic testing this week. Please remind your students to take their time, read carefully and double check their answers prior to submitting the test. Also make sure they get a good nights sleep along with a healthy breakfast in the morning. Good luck and stay safe😷
School Uniform Picture Day is tomorrow, November 19th. This day is for school uniform pictures. The wear your on clothes photos will be taken in early spring. Bring your smiles
Star Student and Student of the Month assembly will be held on Tuesday, November 30th
The parent educator is currently working on registering parents for our new Parent Education Program. Parents are able to register for English classes, GED Classes, and Imagine Learning. Please see the attached flyer for details about these classes.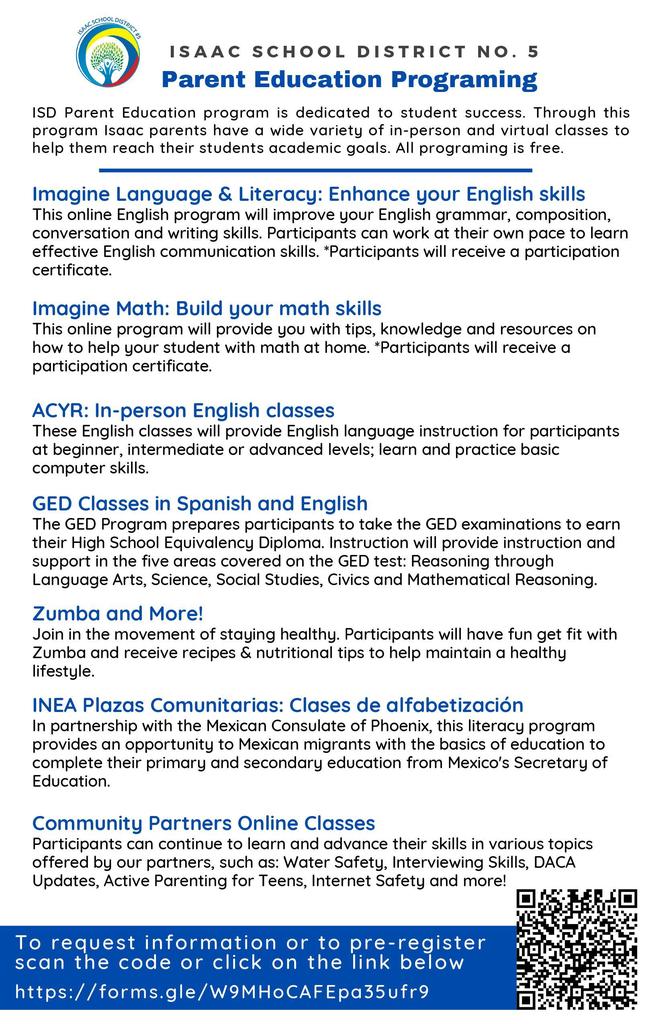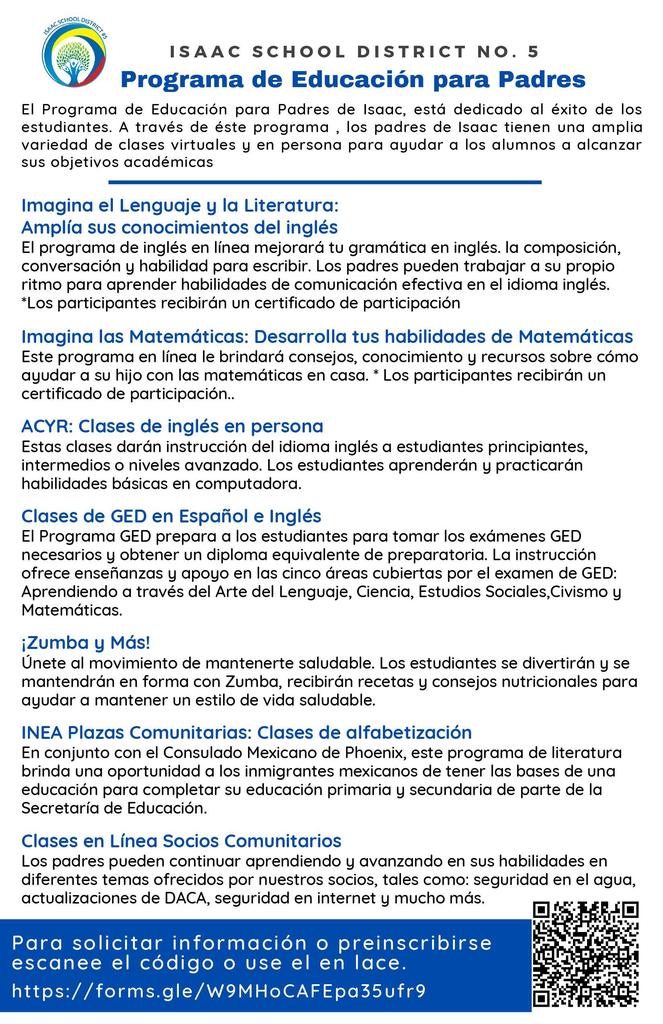 Today we had our Operation School Bell event at PT Coe. We were able to dress about 47 of our students! They got to take home new pairs of uniforms, socks, underwear, sweater, a book and shoes. Everything to continue to have a successful year. Thank you Parent Education team for coming out to support this event.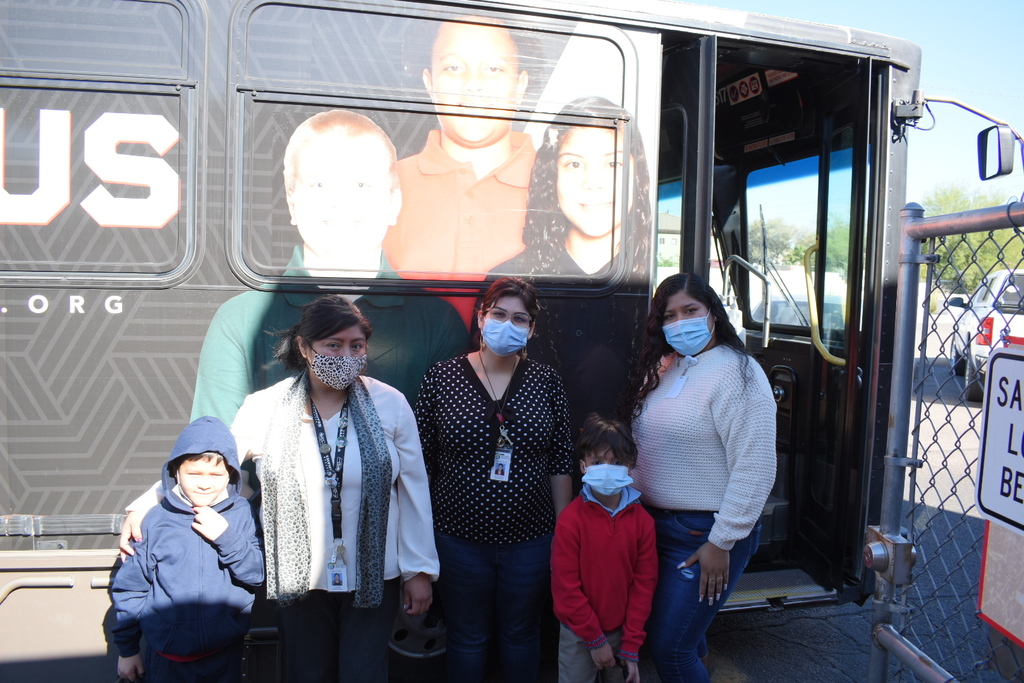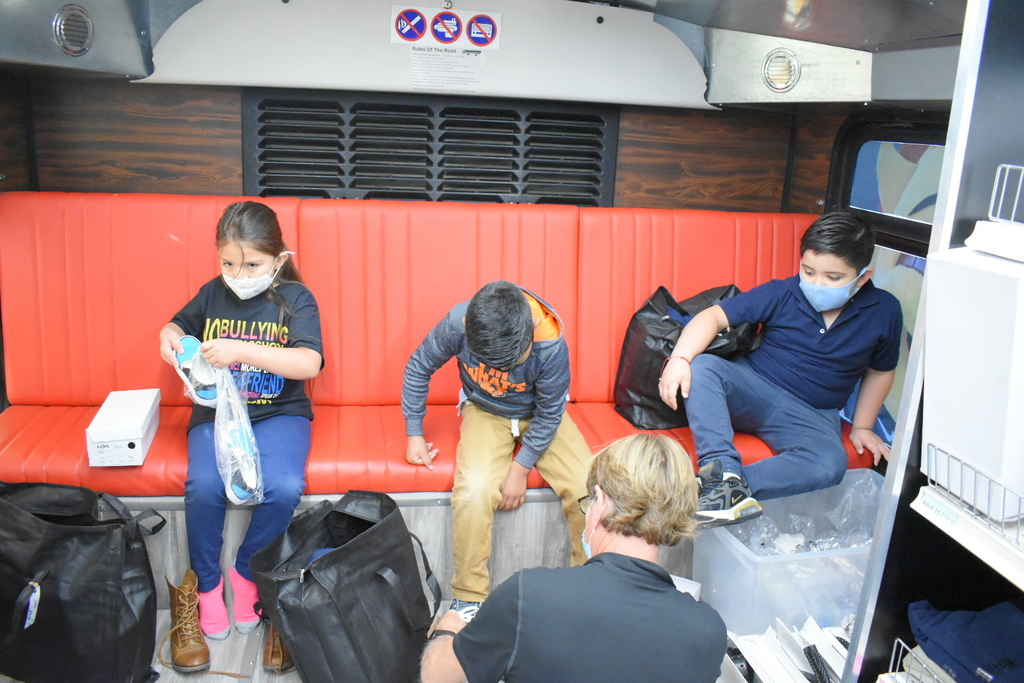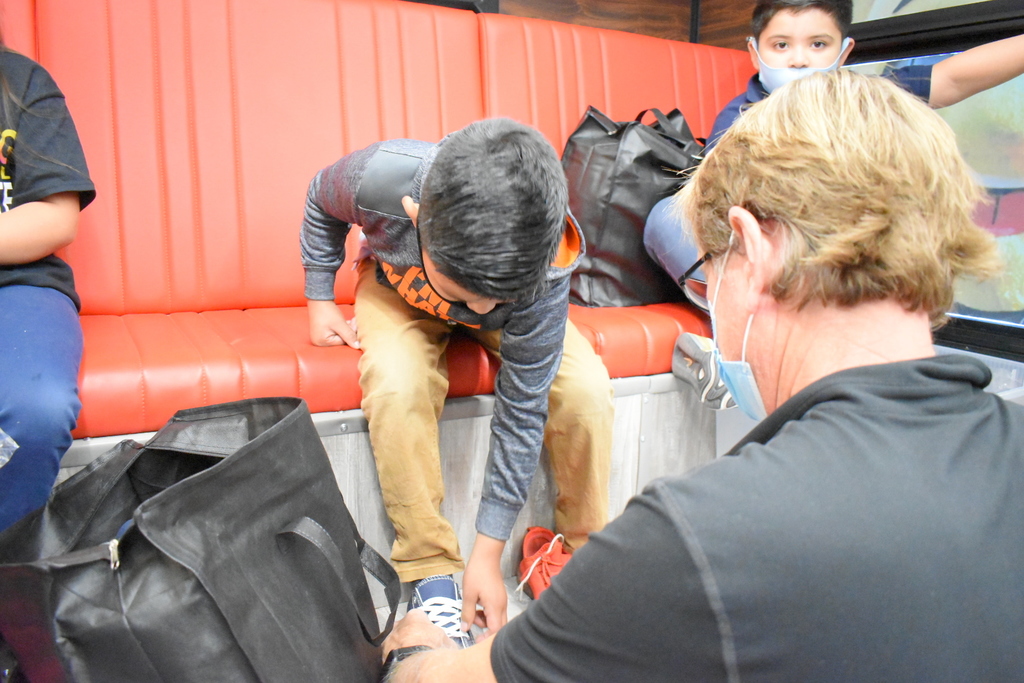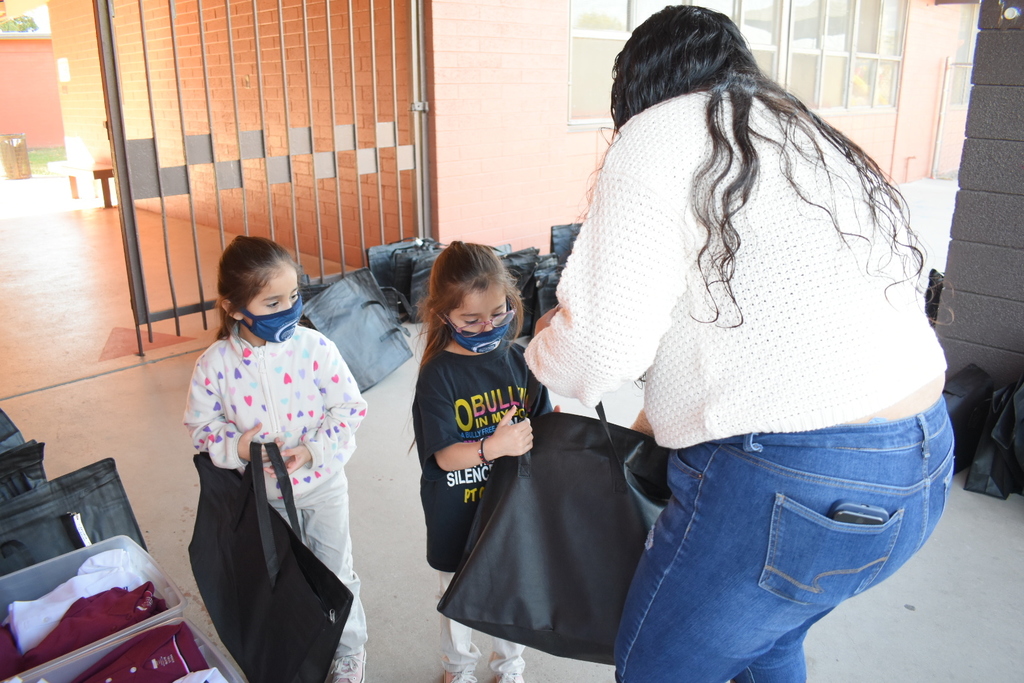 Isaac Community, We invite you to join us at our upcoming Free vaccine event at Morris K. Udall this Saturday, November 13, 2021 from 8AM-12PM. Pfizer vaccines are available for children ages 5 and up. #ItsOurShotIsaac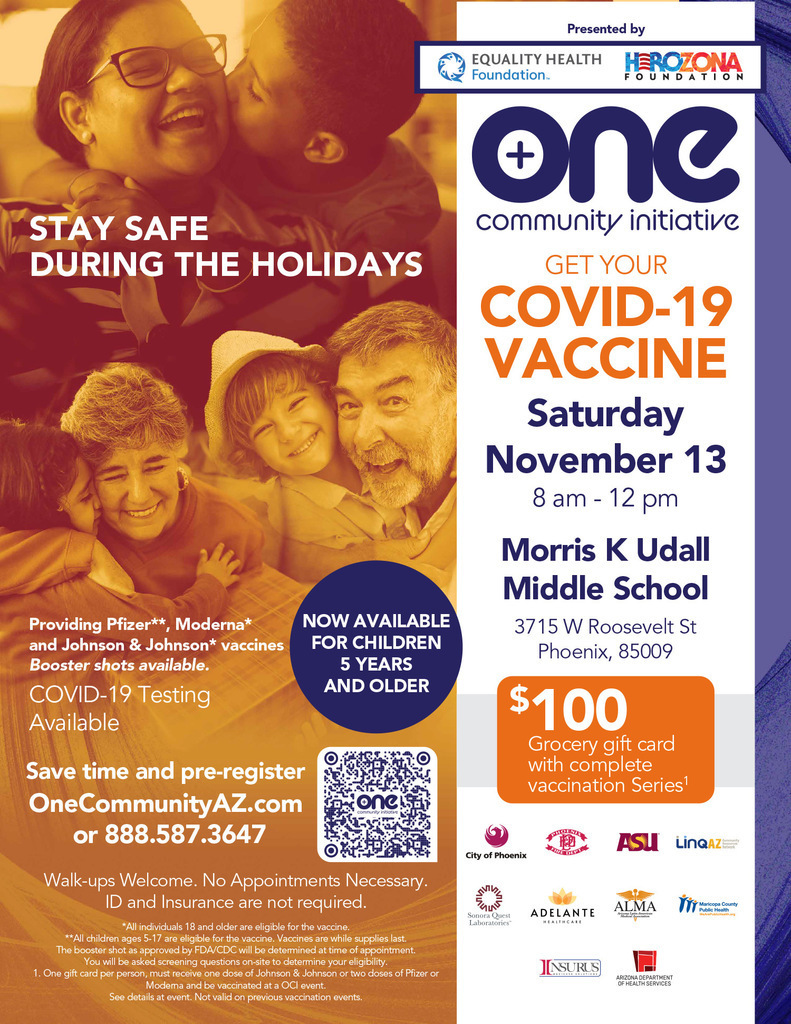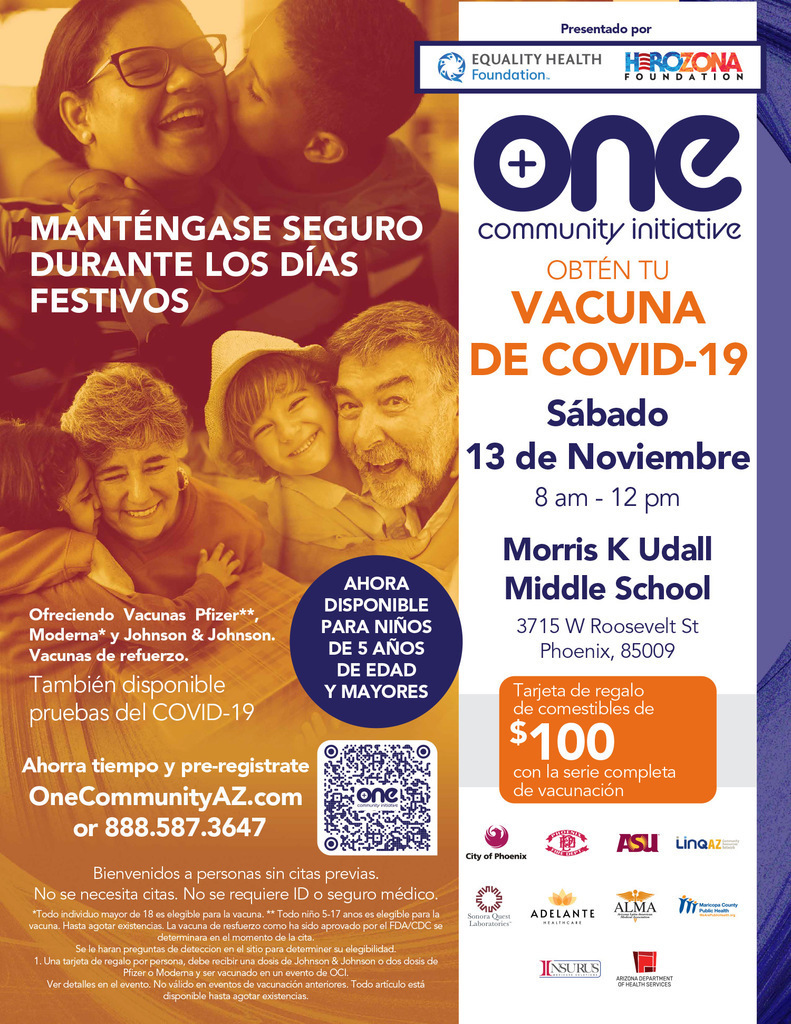 There will be no school this Thursday, November 11th in observance of Veterans Day. Thank you to all those individuals who have served in the military. See you on Friday, November 12th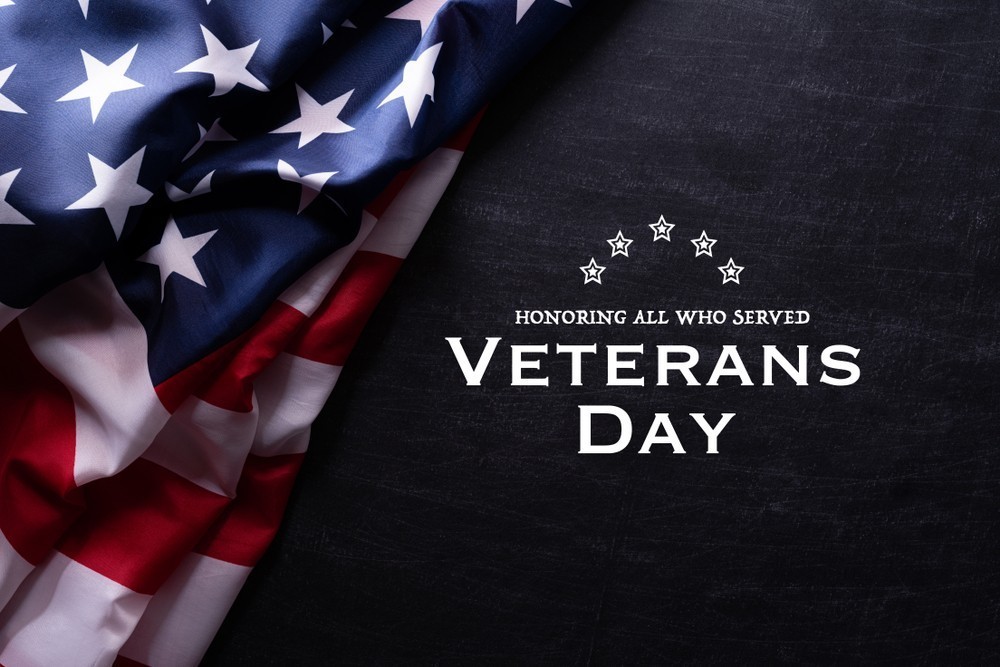 We are pleased to announce that the Isaac School District Governing Board approved a plan for offering financial incentives for students who receive the COVID-19 vaccine. The District's It Pays to be Safe Campaign will provide $100 Visa gift cards to families of fully-vaccinated students. Proof of a valid vaccination card will be required. The campaign will run through May 2022, with the goal of all staff and students reaching the 80% vaccination threshold, in our efforts to achieve herd immunity. Below is specific information for the student requirements: Student Campaign Beginning November 19, 2021, students may attend any one of the district's scheduled vaccination / testing events to provide proof of their vaccination status. Parents of each fully vaccinated student will receive a $100 Visa gift card (per student) at the event, once the vaccine card is verified.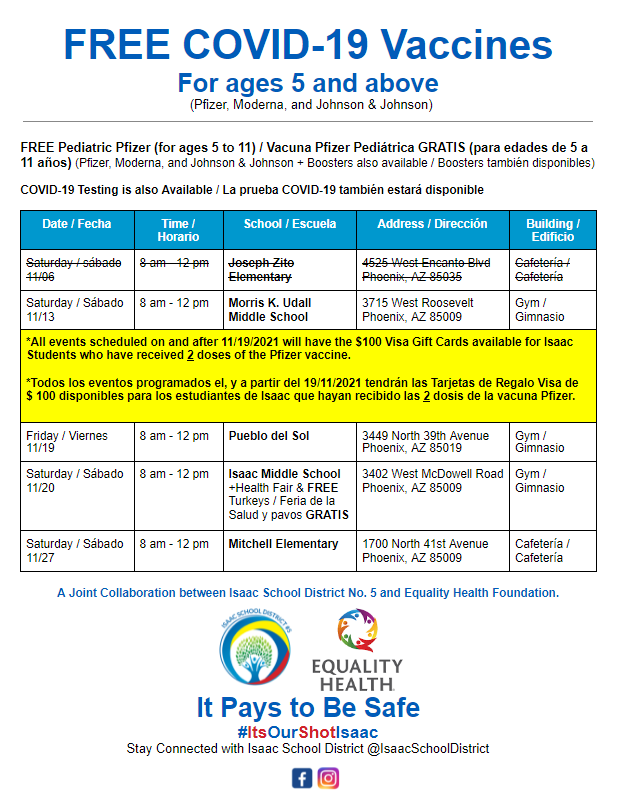 The P.T. Coe Virtual Coffee with the Principal scheduled for November has been canceled
School Picture Day is coming up on November 19th. This day is for school uniform pictures. The wear your on clothes photos will be taken in early spring. Bring your smiles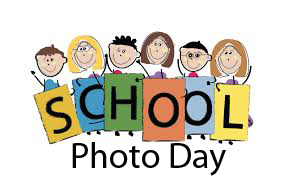 Isaac School District will be sponsoring a Facebook live event that will be taking place on Thursday, November 4 at 1pm. It is in regards to a questions and answers session with medical Dr. Rocha and COVID-19 vaccines for children. We are inviting parents to participate and ask any questions or concerns they may have in regards to the vaccine.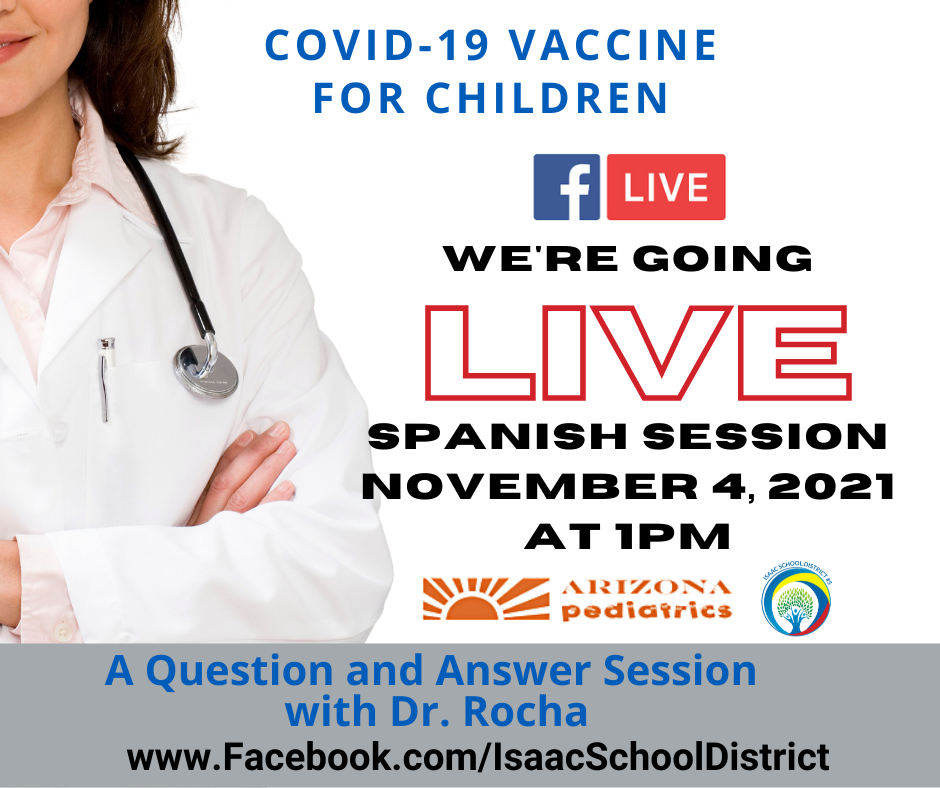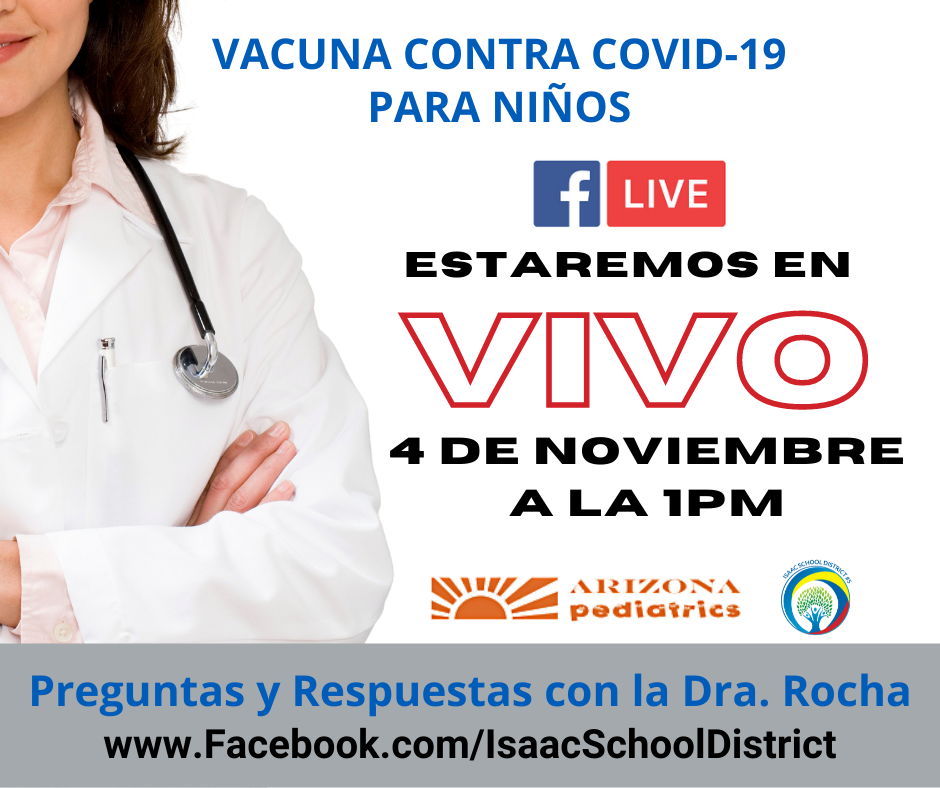 Dear Isaac Families and Staff, Due to a lack of quorum, tonight's (Oct 28, 2021) Regular Governing Board Meeting and Study Session have been cancelled. Thank you,
P.T. Coe Virtual Coffee with the Principal Time? 8:30-9:15 am When? Thurs. October 28, 2021 Where? See the attached flyer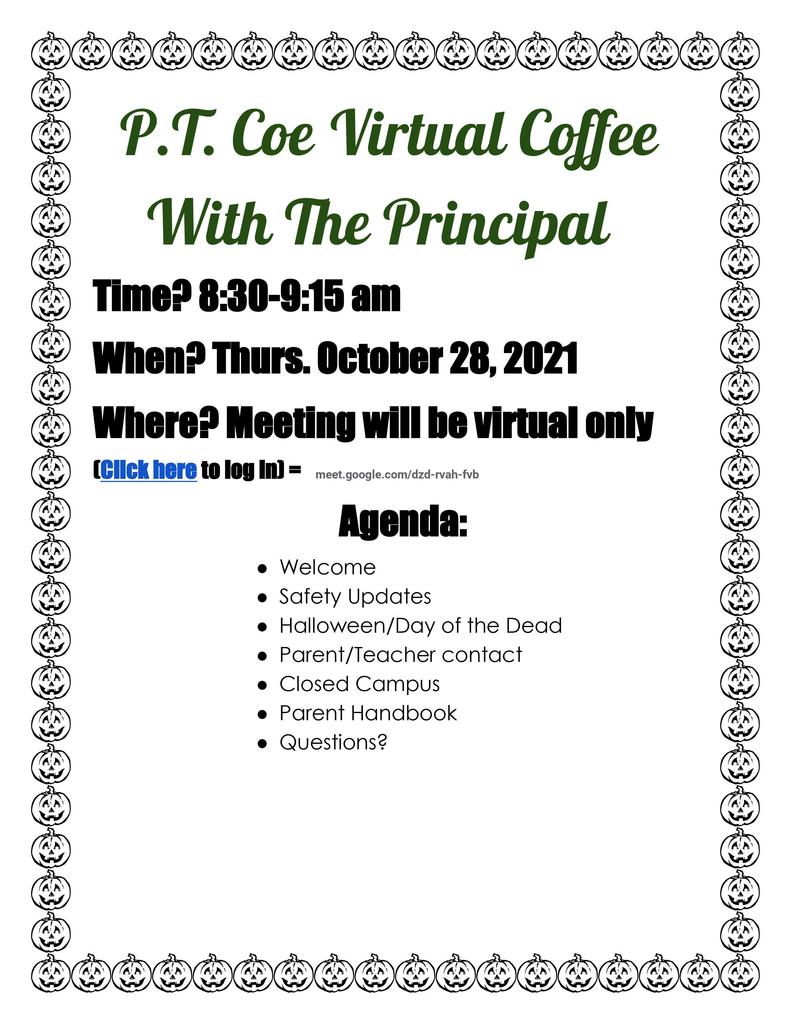 Thank you for your continuous efforts and diligence in practicing the COVID-19 Mitigation strategies that we know mitigate the risk of COVID-19 transmission in our schools. We continue to be at High Transmission levels. For the health and safety of our community, staff, and our students, we must continue our efforts in: Promoting vaccinations for all who are eligible Staying home when we are sick and ensuring students do the same Properly wearing a mask while we are indoors Socially distancing whenever possible Washing and sanitizing hands frequently Limiting the individuals who enter our campuses
Help us celebrate Red Ribbon Week. Look for the events calendar coming soon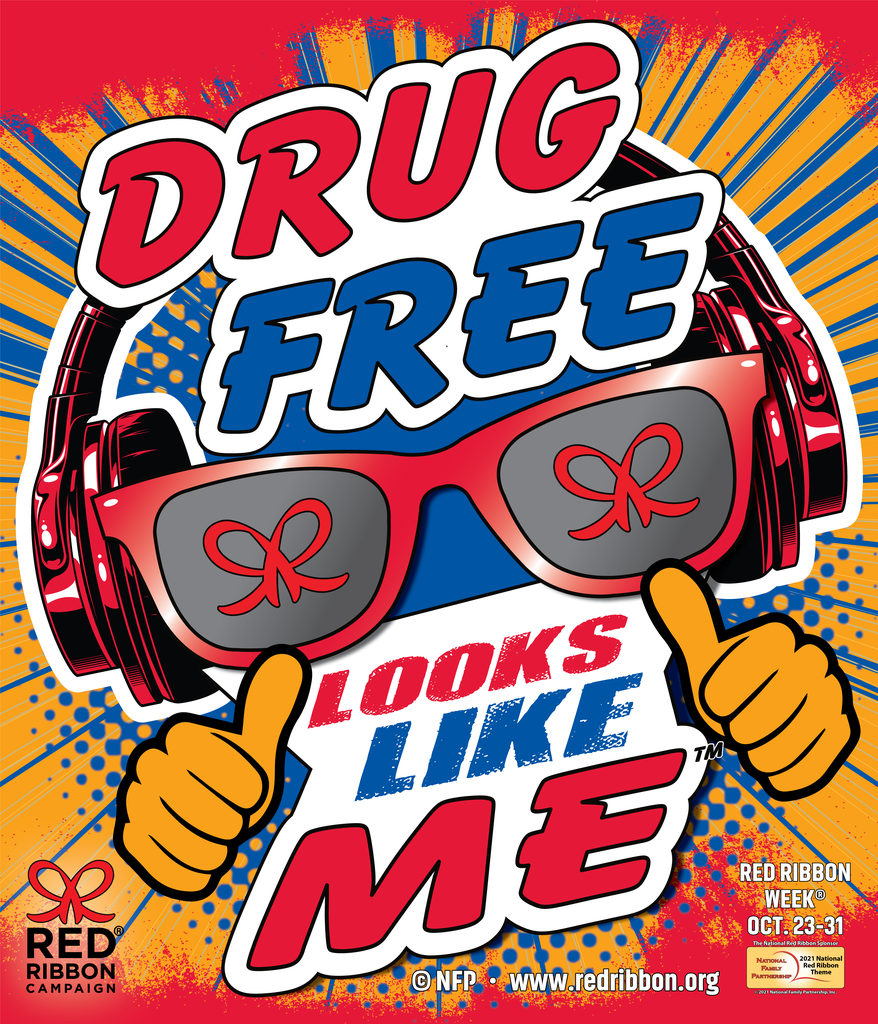 Just a quick reminder that Thursday, October 18th is an early release day with all students being dismissed at 12 o'clock
Here is the Parent Educator calendar for the month of October. Feel free to join any of the classes. If you have any questions, contact the Parent Educator.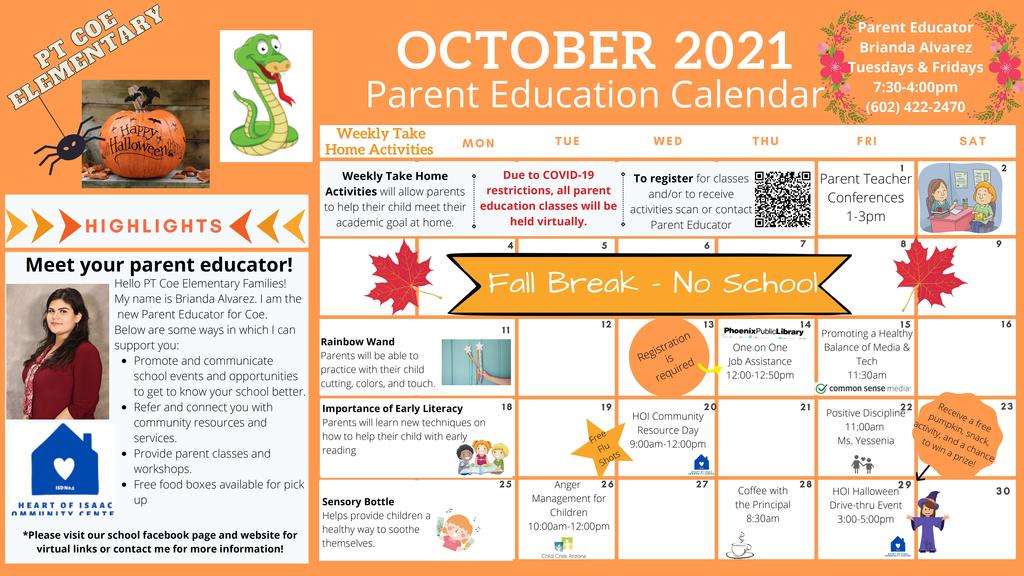 Parents do not forgot to have your students logging on each day to complete their imagine Learning and iReady minutes. These are adaptive programs that are built towards building upon each students' weaknesses