Please, join us for coffee with the principal on Friday, January 26th at 8:30 a.m. at PT Coe Elementary School!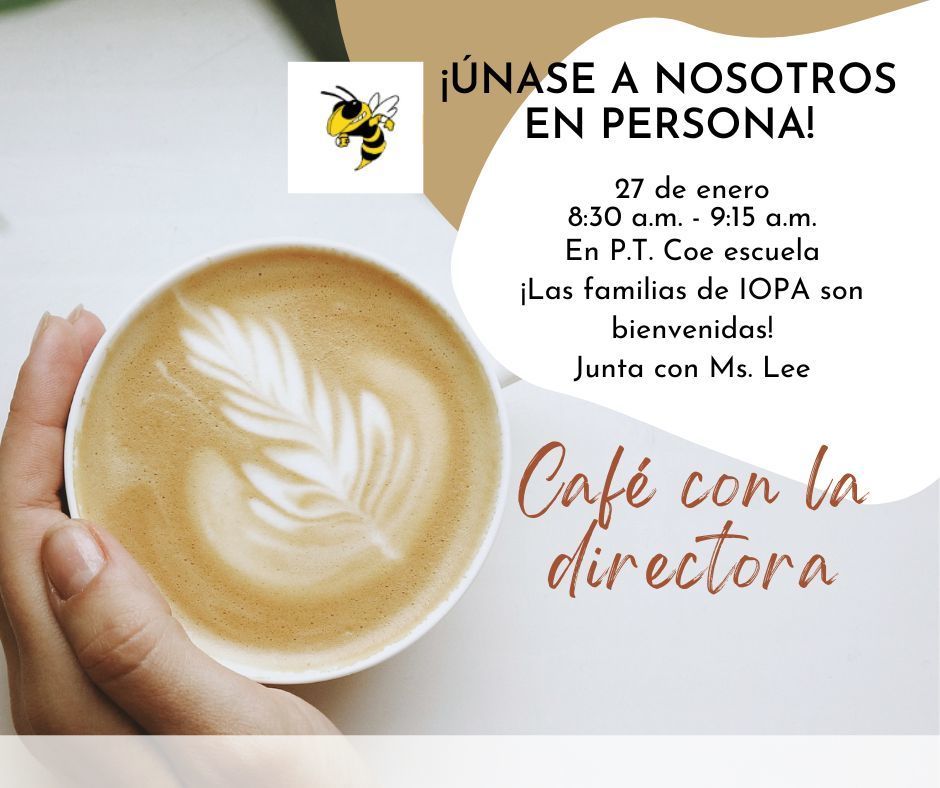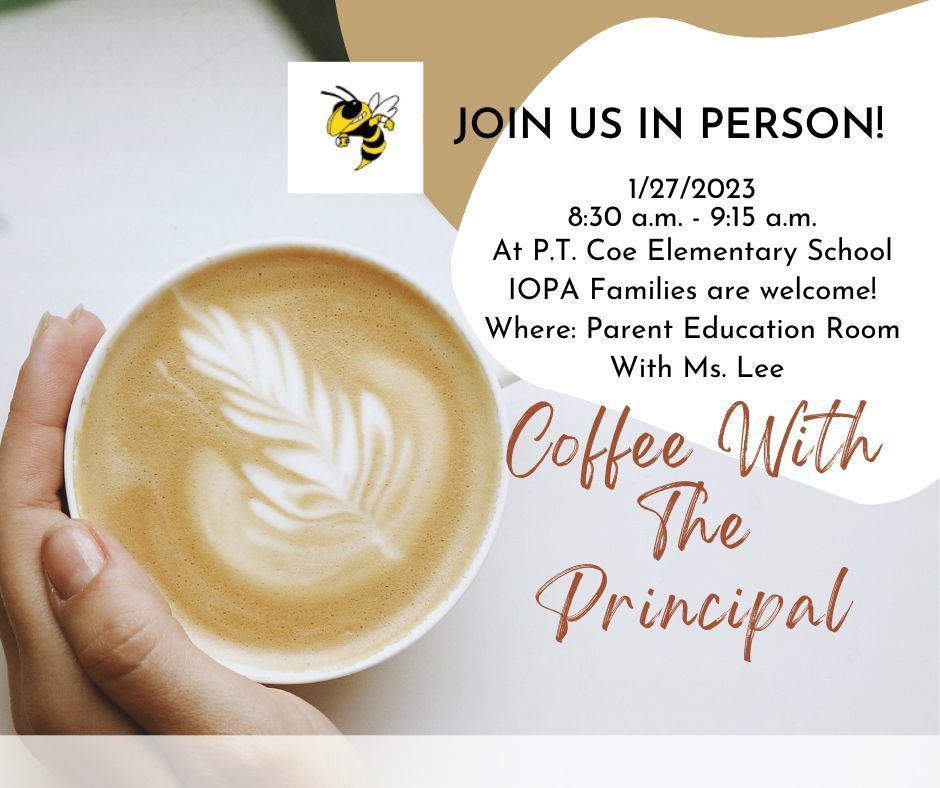 Calling all fathers and guardians who provide father-ship! Join the Heart of Isaac for Fatherhood Night on Thursday, in person, at 5 p.m. Call 602-442-2700 for all details! ¡Llamando a todos los padres y tutores que brindan paternidad! Únase al Corazón de Isaac para la Noche de Paternidad el jueves, en persona, a las 5 p.m. ¡Llame al 602-442-2700 para conocer todos los detalles!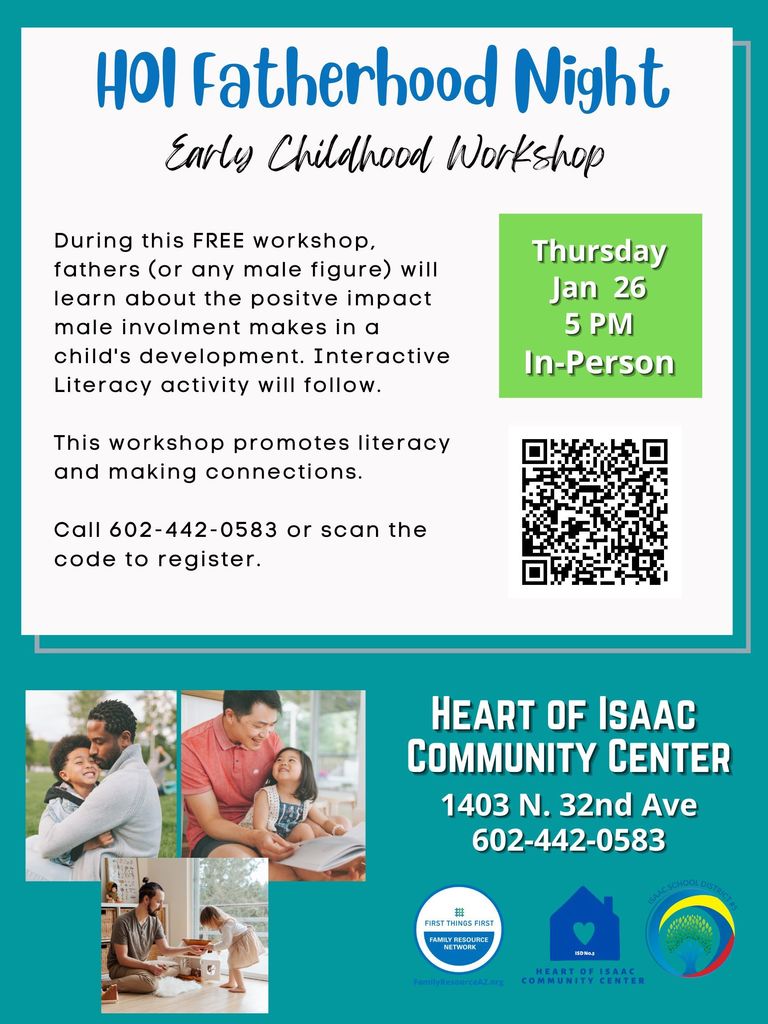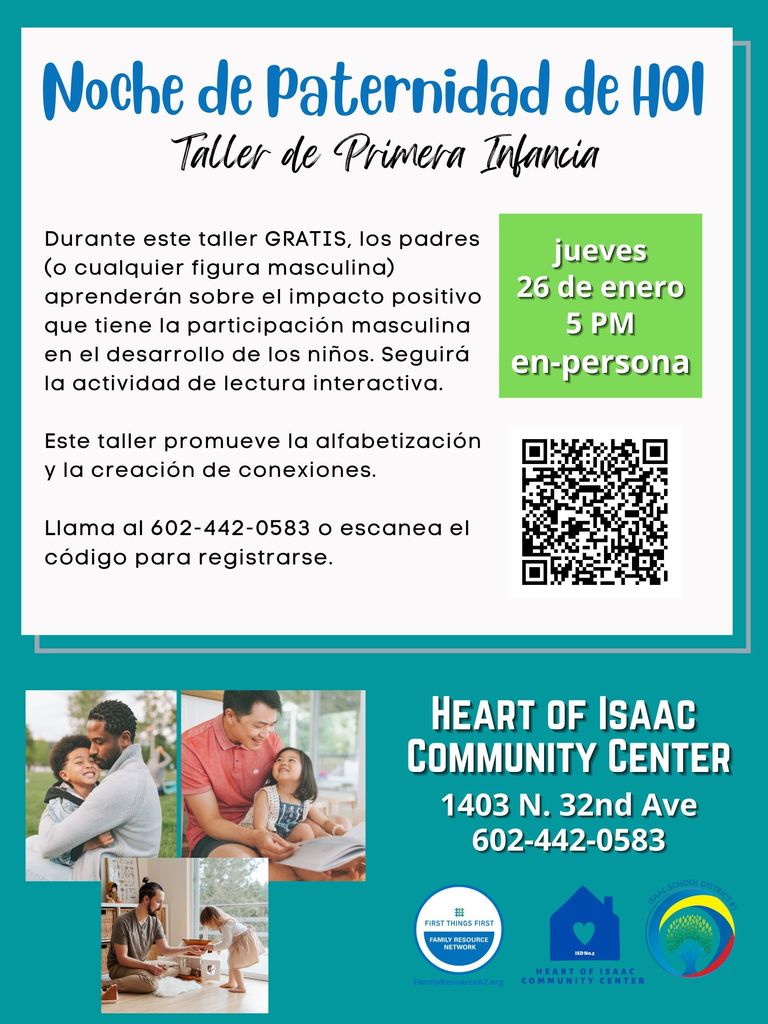 Join us for a chat with Ms. lee at PT Coe Elementary School at 3 8 0 1 W Roanoke Ave, Phoenix. I O P A families are invited! Únase a nosotros para conversar con la Sra. lee en la escuela primaria PT Coe en 3 8 0 1 Oeste de la avenida Roanoke, Phoenix. ¡Las familias de I O P A están invitadas!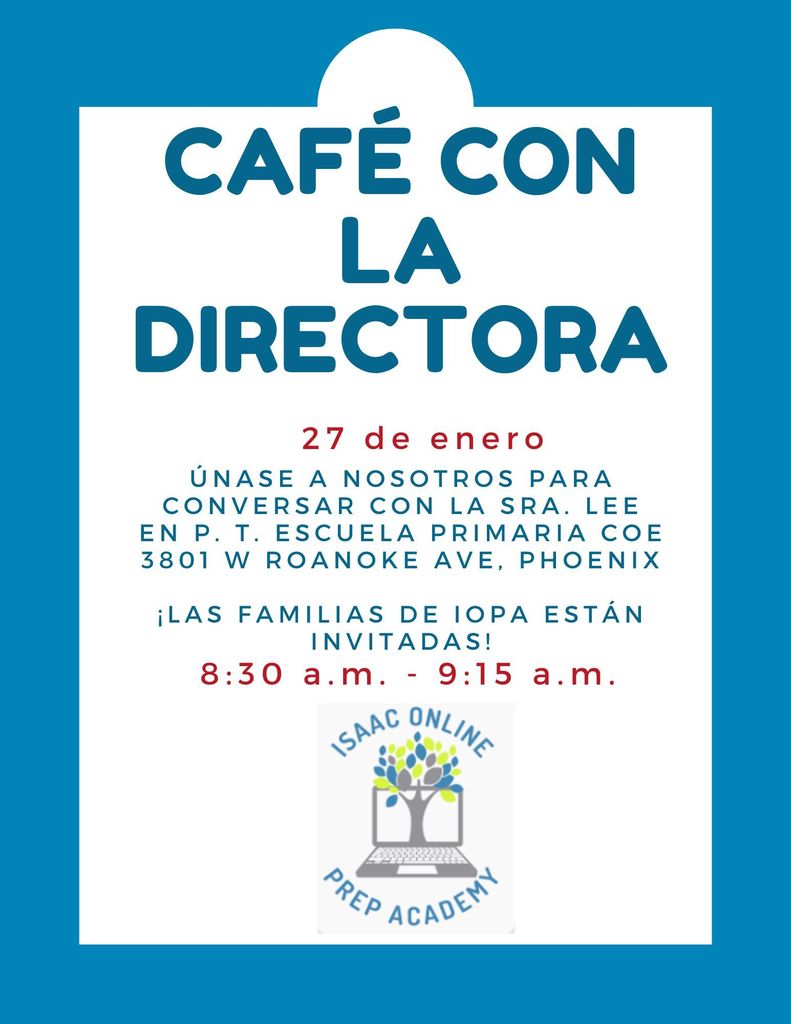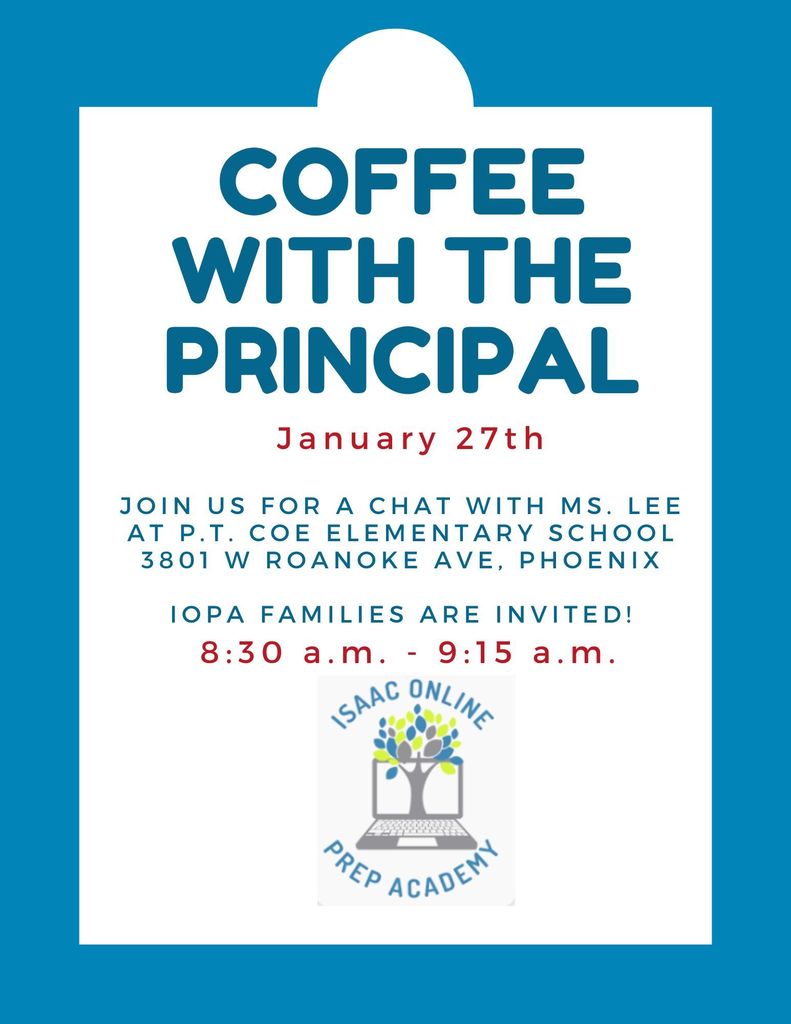 Hello, take a look at our school board meeting summary. Thanks. Hola, revise a nuestro resumen de la reunión de la junta escolar. Gracias.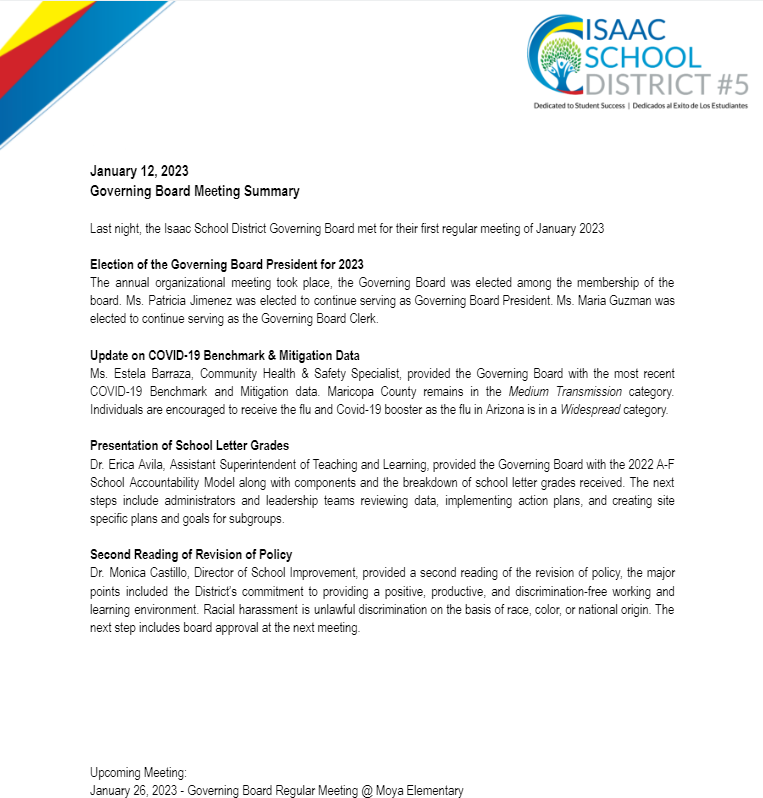 Friendly reminder to join us at Heart of Isaac's Community Resource Day. See you there! Recordatorio amistoso para unirse a nosotros en el Día de Recursos Comunitarios de Heart of Isaac. ¡Te veo allí!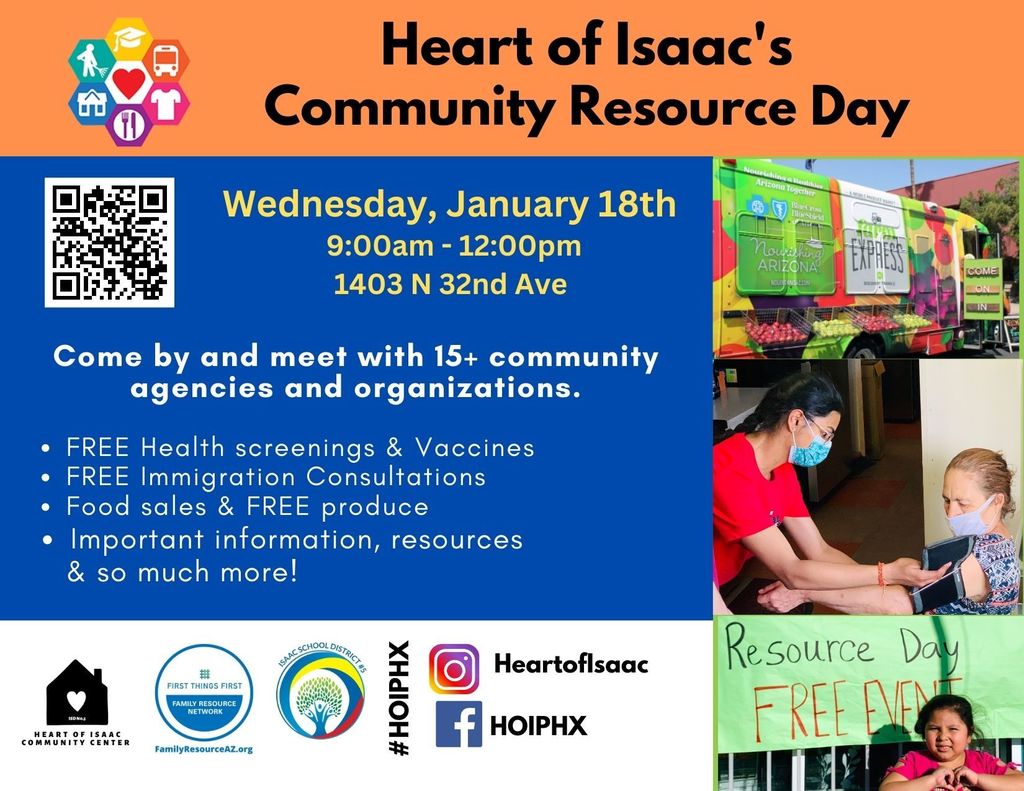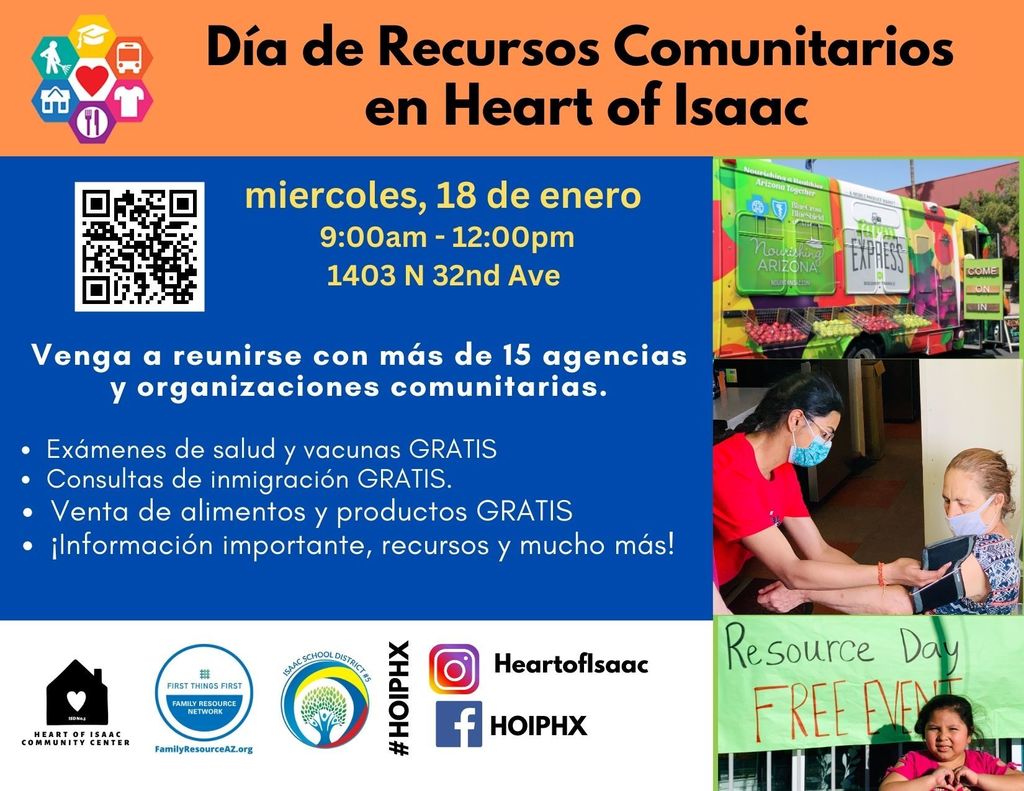 Hello, please, remember that there will be no school this Monday! Thank you. ¡Hola, por favor, recuerden que no habrá clases este lunes! Gracias.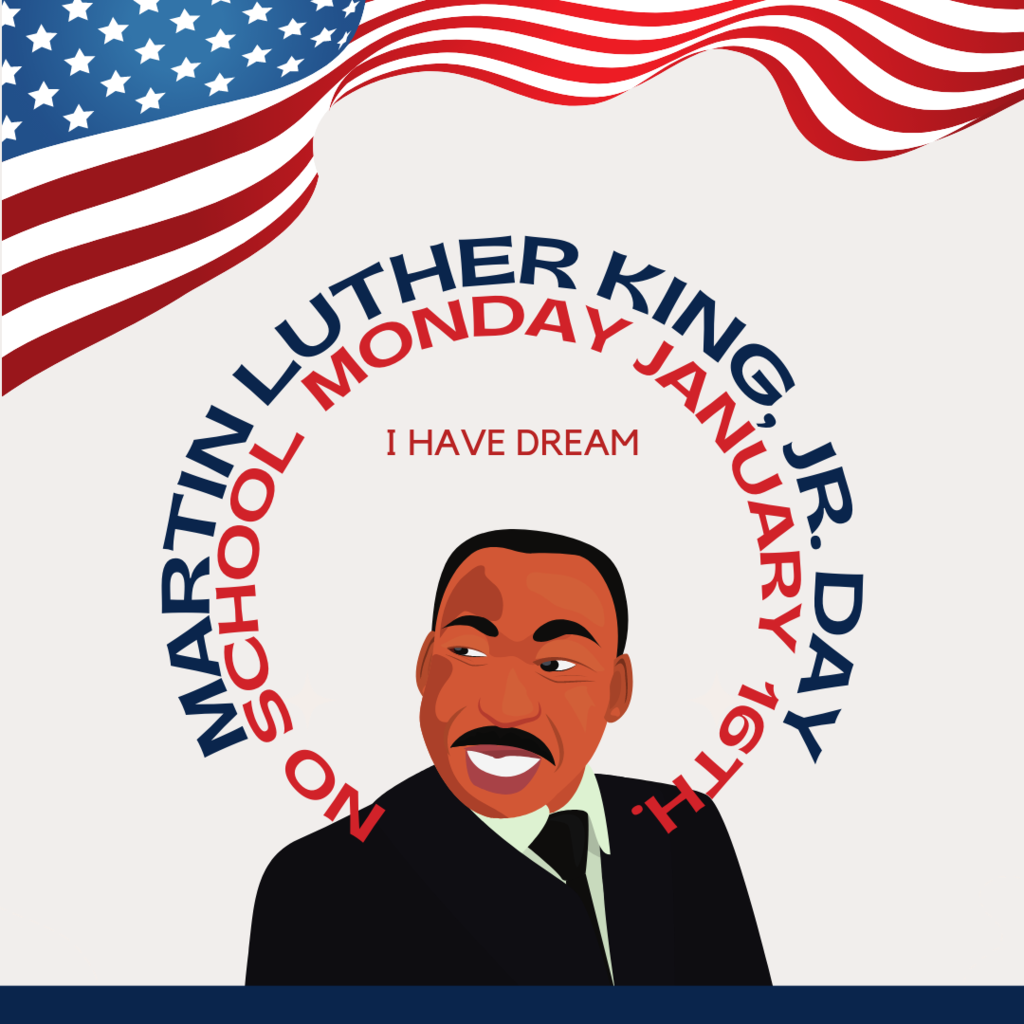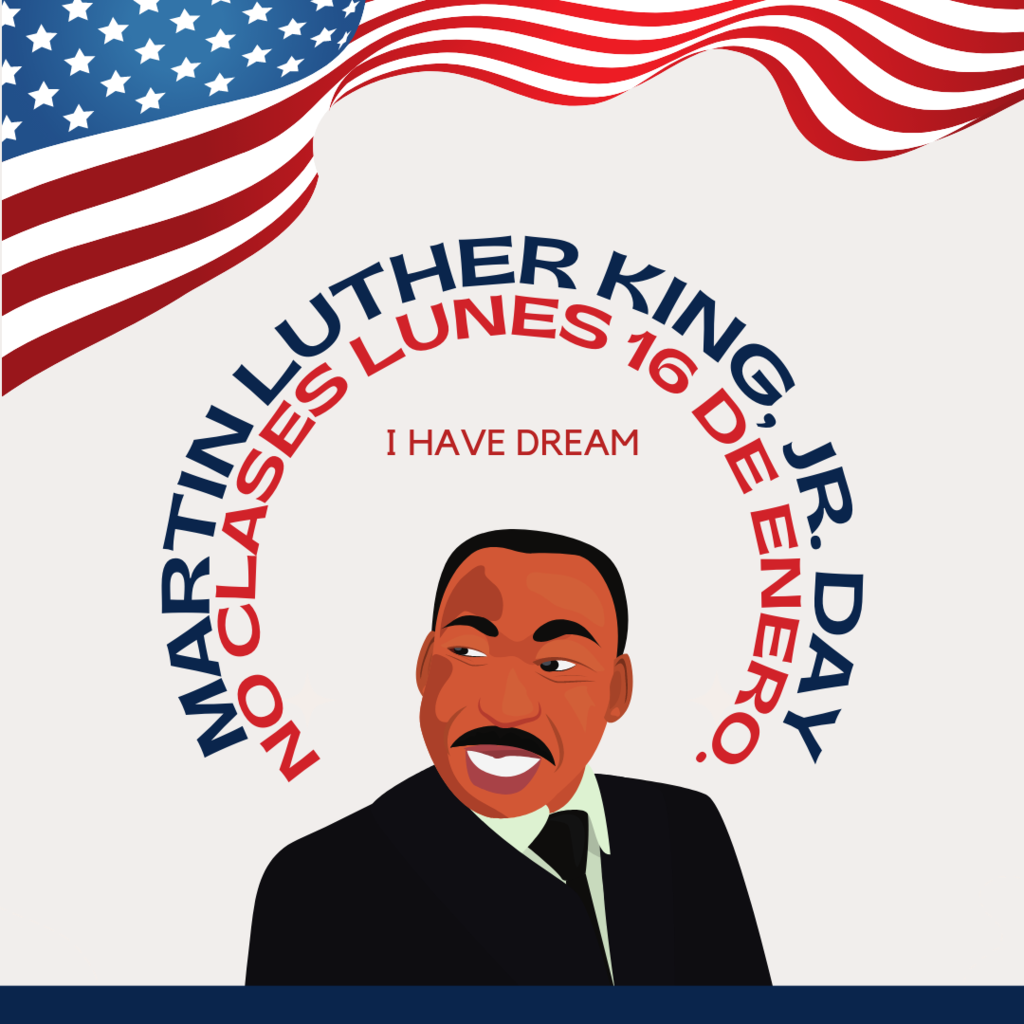 Hello, please take a look and see if you want to participate in any of the activities that Heart of Isaac provides to all IOPA's families. Have a great day! Hola, revise y vea si desea participar en alguna de las actividades que Heart of Isaac ofrece a todas las familias de IOPA. ¡Qué tengas un lindo día!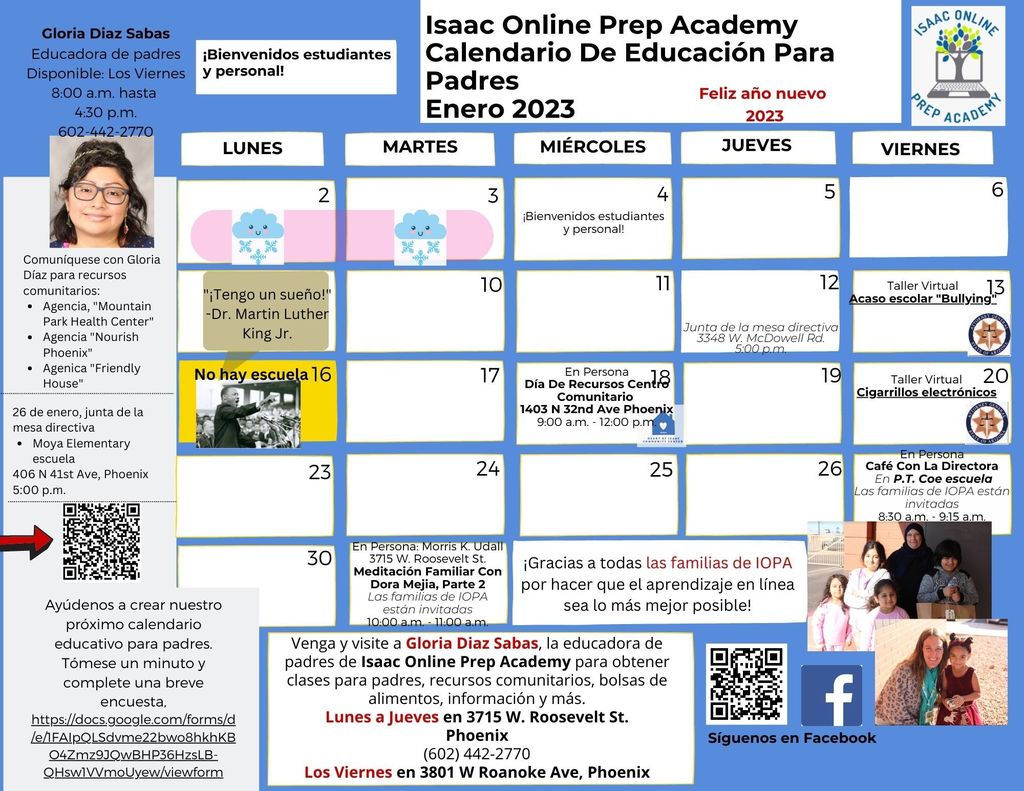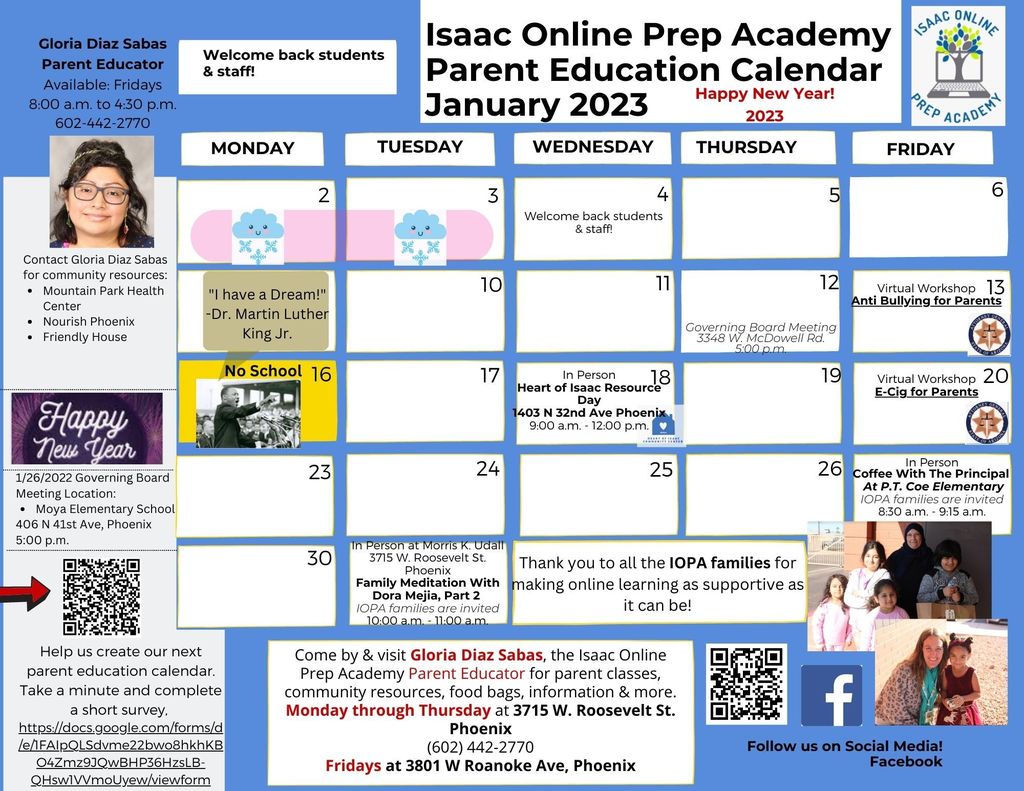 Heart of Isaac Resource Day was a success despite low temperatures in Phoenix. There were 12 community organizations present. We gave out free winter jackets for the children and other giveaways! El Día de Recursos del Corazón de Isaac fue un éxito a pesar de las bajas temperaturas en Phoenix. Estuvieron presentes 12 organizaciones comunitarias. ¡Repartimos chaquetas de invierno gratis para los niños y otros obsequios!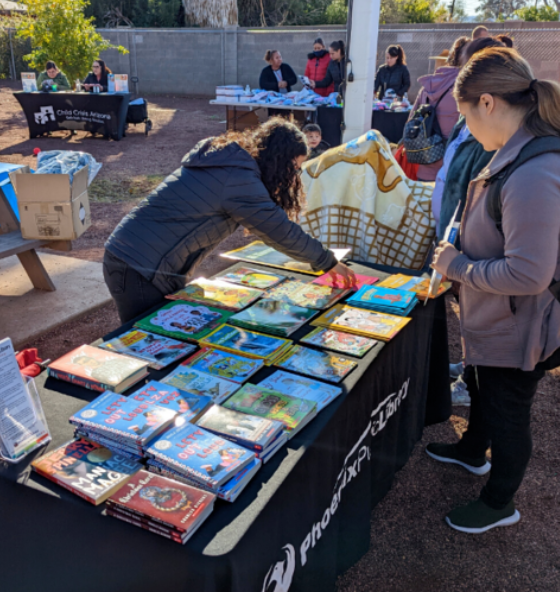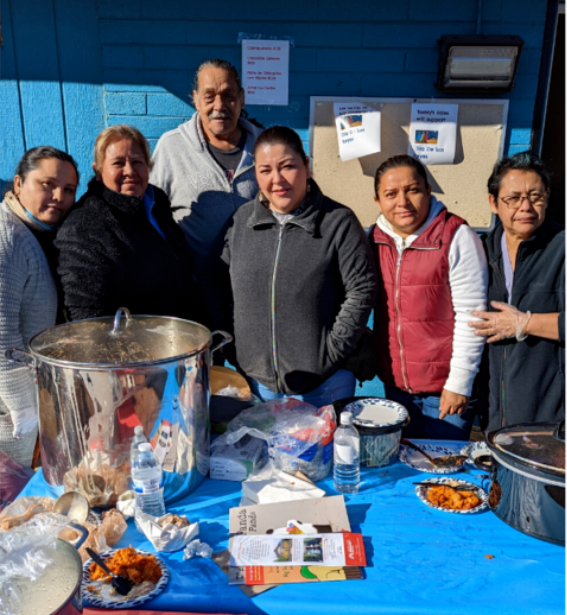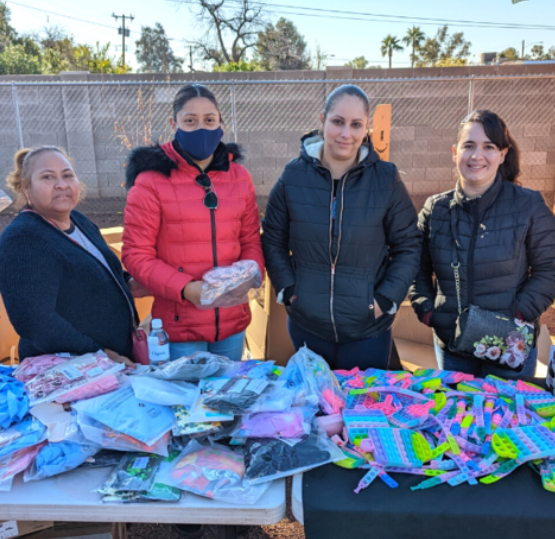 A fun holiday event is happening tomorrow. IOPA students are welcome to come through the PT Coe drive through event to pick up a goodie bag. Mañana tendrá un divertido evento festivo. Los estudiantes de IOPA son bienvenidos a pasar por el evento de PT Coe para recoger una bolsa de regalos.
This week we have Spirit Week! Celebrate with us!
Hello You are invited to take advantage of Heart of Isaac's Community Resource Day includes free Health screenings, Covid & Flu Vaccines, free Immigration Consultations, free food (while supplies last), important information, and more resources! Hola ¡Está invitado a aprovechar el Día de Recursos comunitarios de Heart of Isaac que incluye exámenes de salud gratuitos, vacunas contra el covid y la gripe, consultas de inmigración gratuitas, alimentos gratuitos (hasta agotar existencias), información importante y más recursos!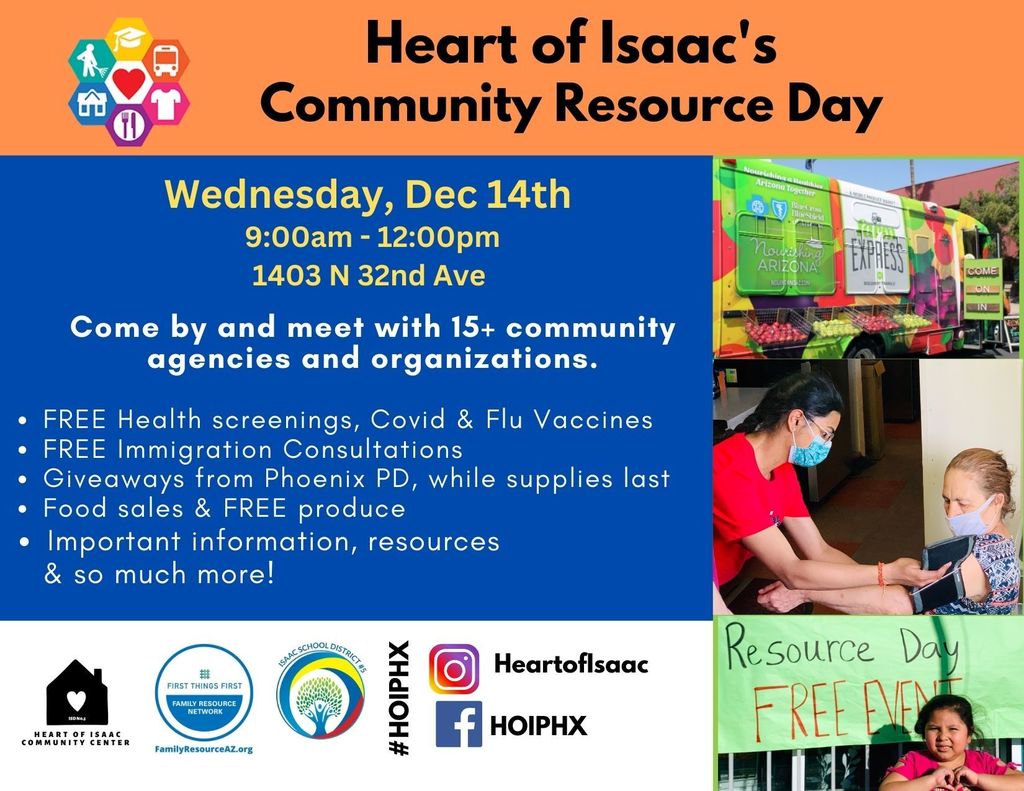 Coffee with the Principal is coming up on December 16th. Take a look at the pictures for all the details. El café con el director se acerca el 16 de diciembre. Echa un vistazo a las imágenes para saber todos los detalles.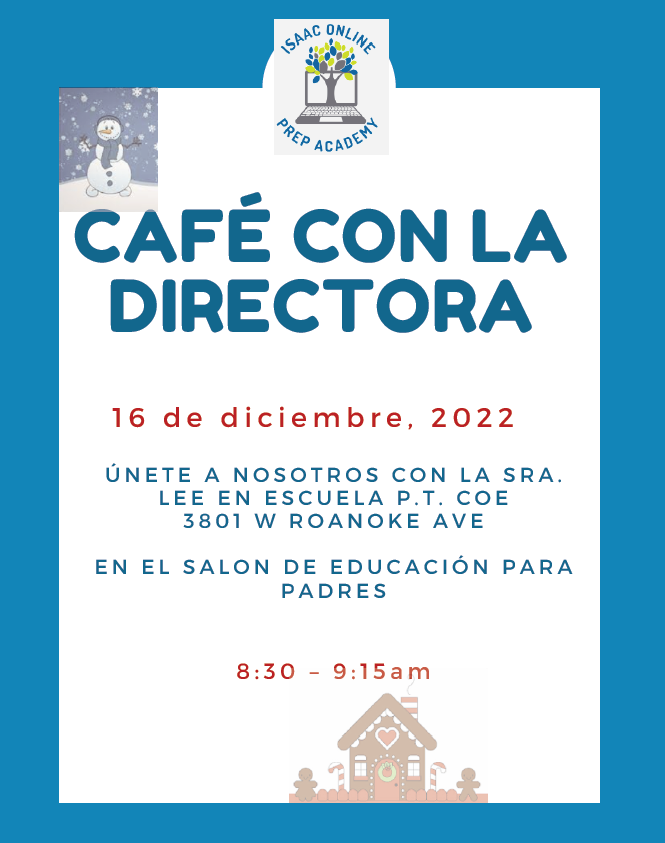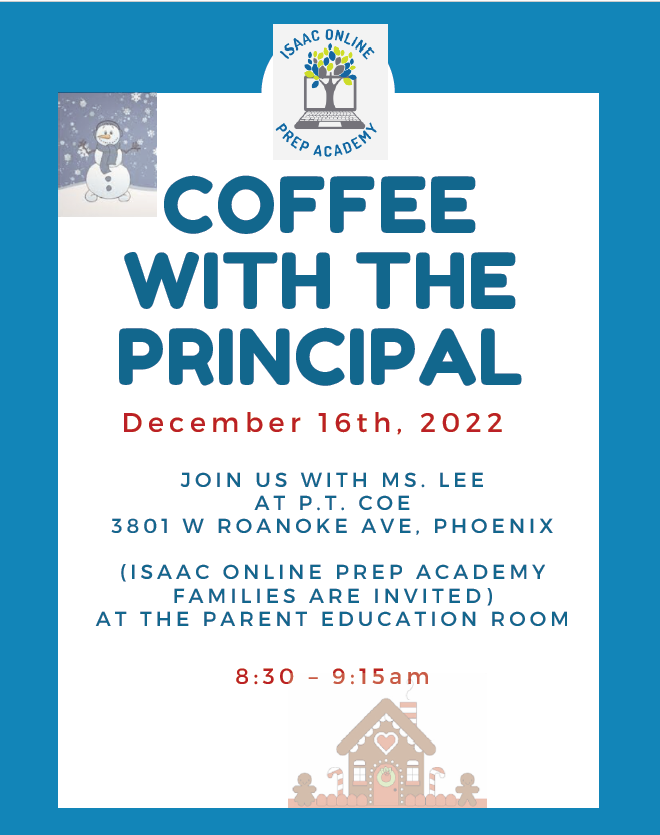 Click on the link to see a full summary of the recent Governing Board Meeting on the eighth of December. The meeting covers Alta E. Butler Highlights, Update on COVID-19 Benchmark, and an approval of a Retention Stipend for all returning employees. Upcoming Governing Board Meeting will be held at 5:00 p.m. on Thursday, January 12, 2022, at the District Board Room 3348 W. McDowell Rd, Phoenix, AZ 85009. Thank you!
https://docs.google.com/document/d/1Ui8iMcCNKcVQ7bQpOODmmEtd0egdnewbUTIHdokdB0s/edit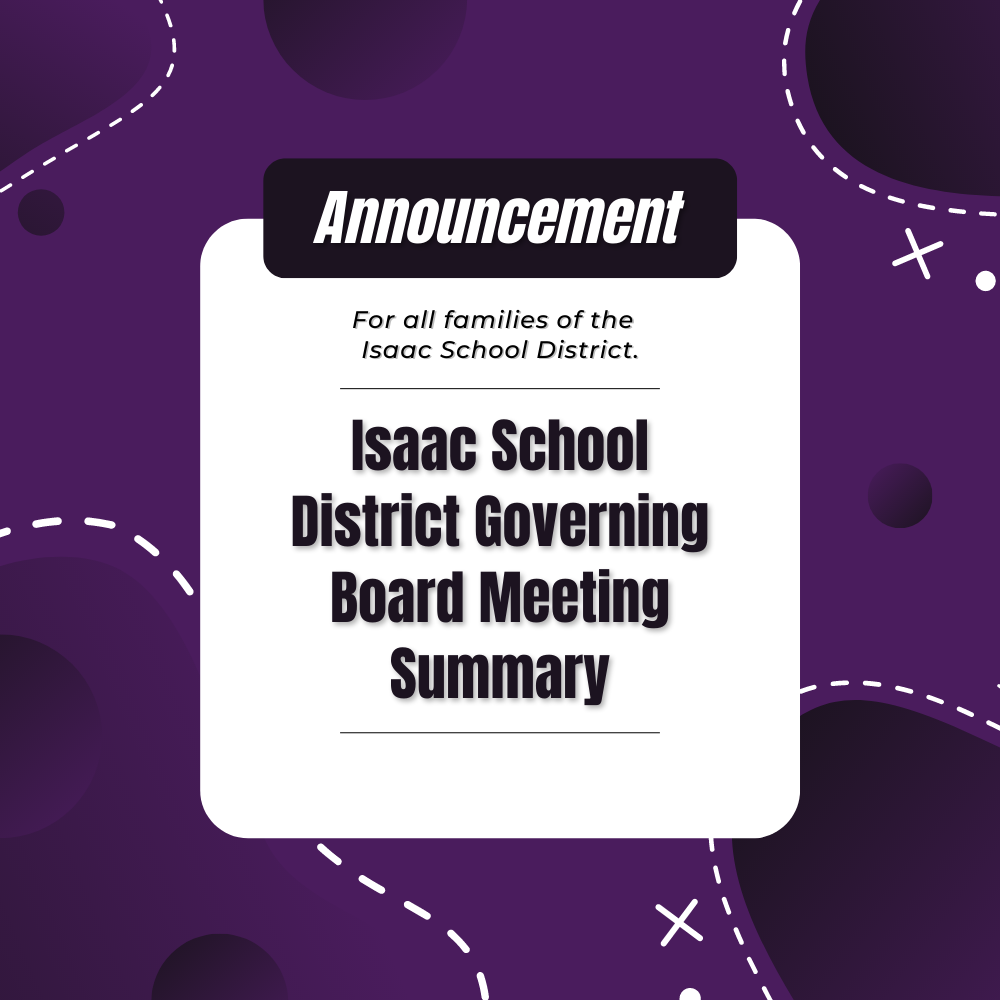 Hola! Review the calendar to find services, classes, and resources. These were created especially for IOPA families! Revise el calendario para encontrar servicios, clases y recursos. ¡Estos fueron creados especialmente para las familias de IOPA! Thanks!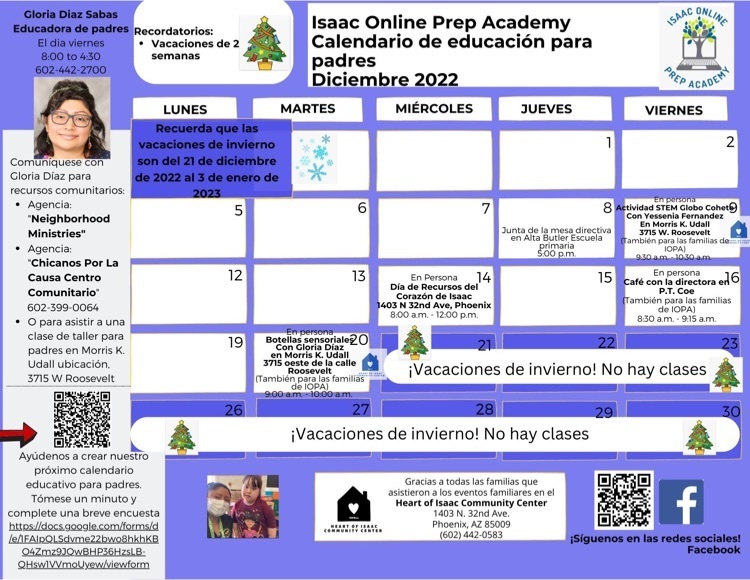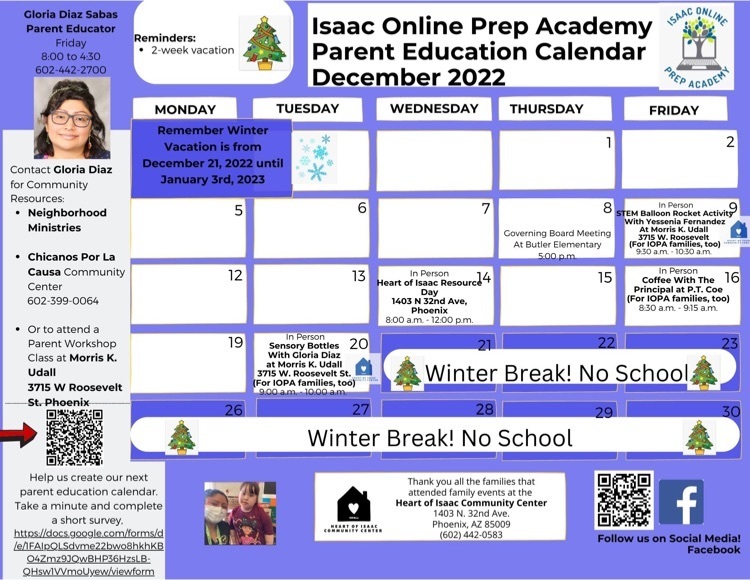 Thursday is half day. School ends at noon.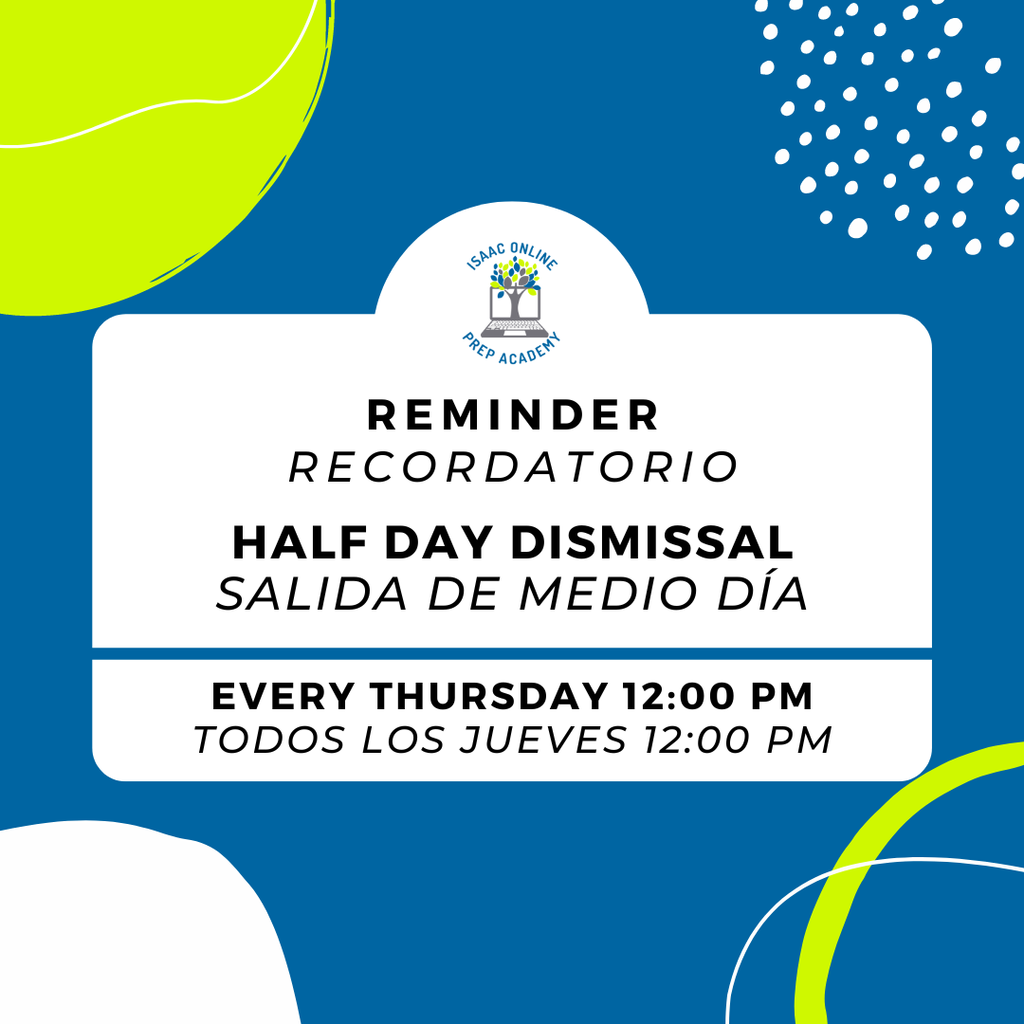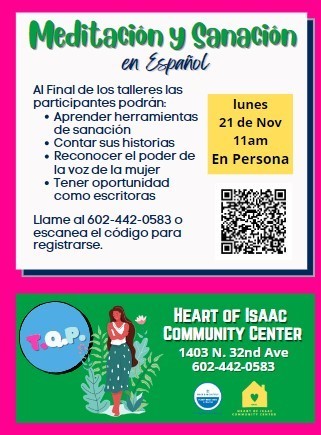 Hello! I am sharing a good food resource for families who need an extra boost this coming week. The photo flyer has all the details. Take a look! Thank you! ¡Hola! Estoy compartiendo un buen recurso alimenticio para las familias que necesitan un impulso extra esta semana que viene. El folleto de fotos tiene todos los detalles. ¡Échale un vistazo! ¡Gracias!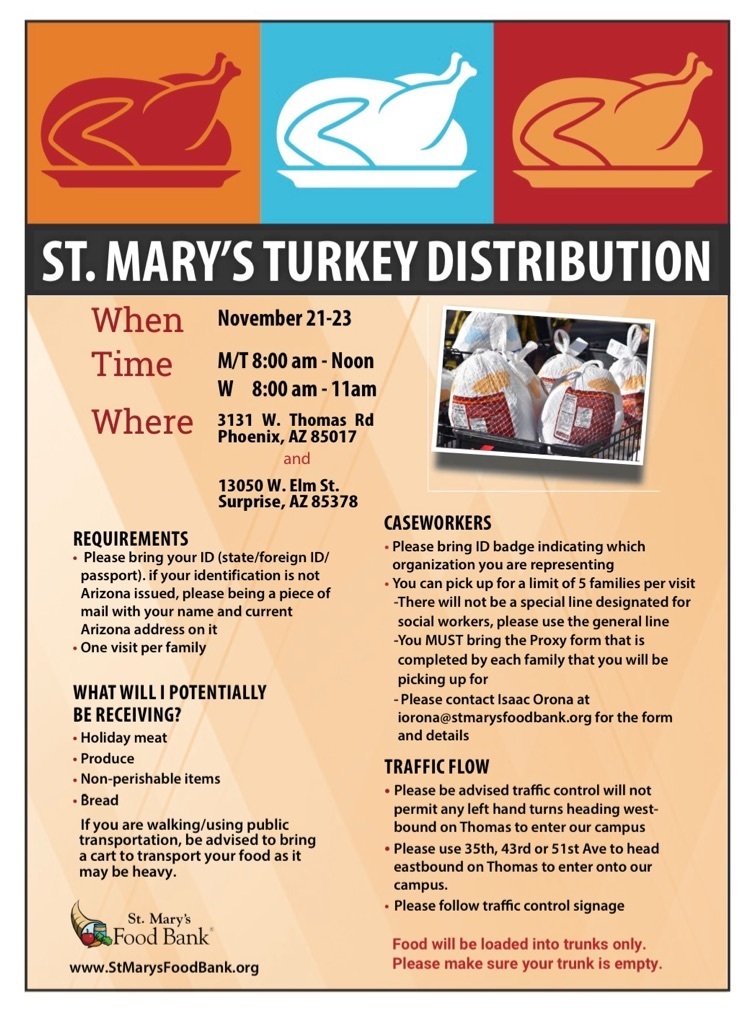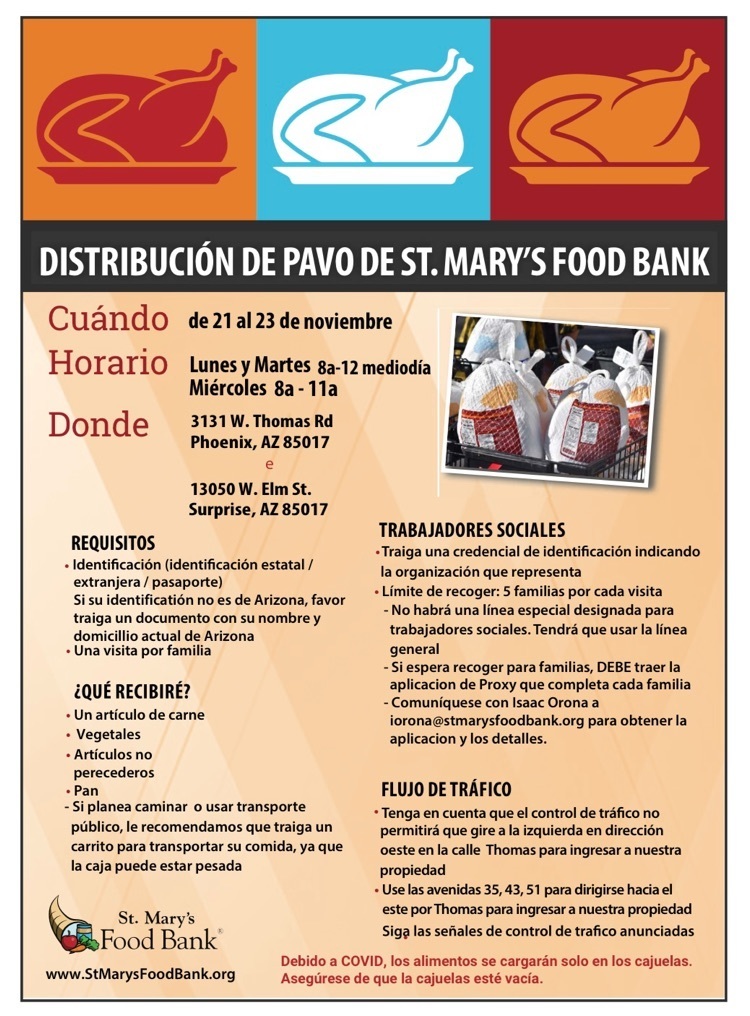 Hello There will be no school on Friday, November 10th, in observance of Veteran's Days. It is Veteran's Day! We honor all who served our country. Thank you.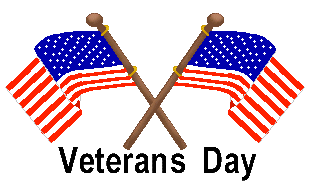 Friendly reminder that all Thursdays are half days of school.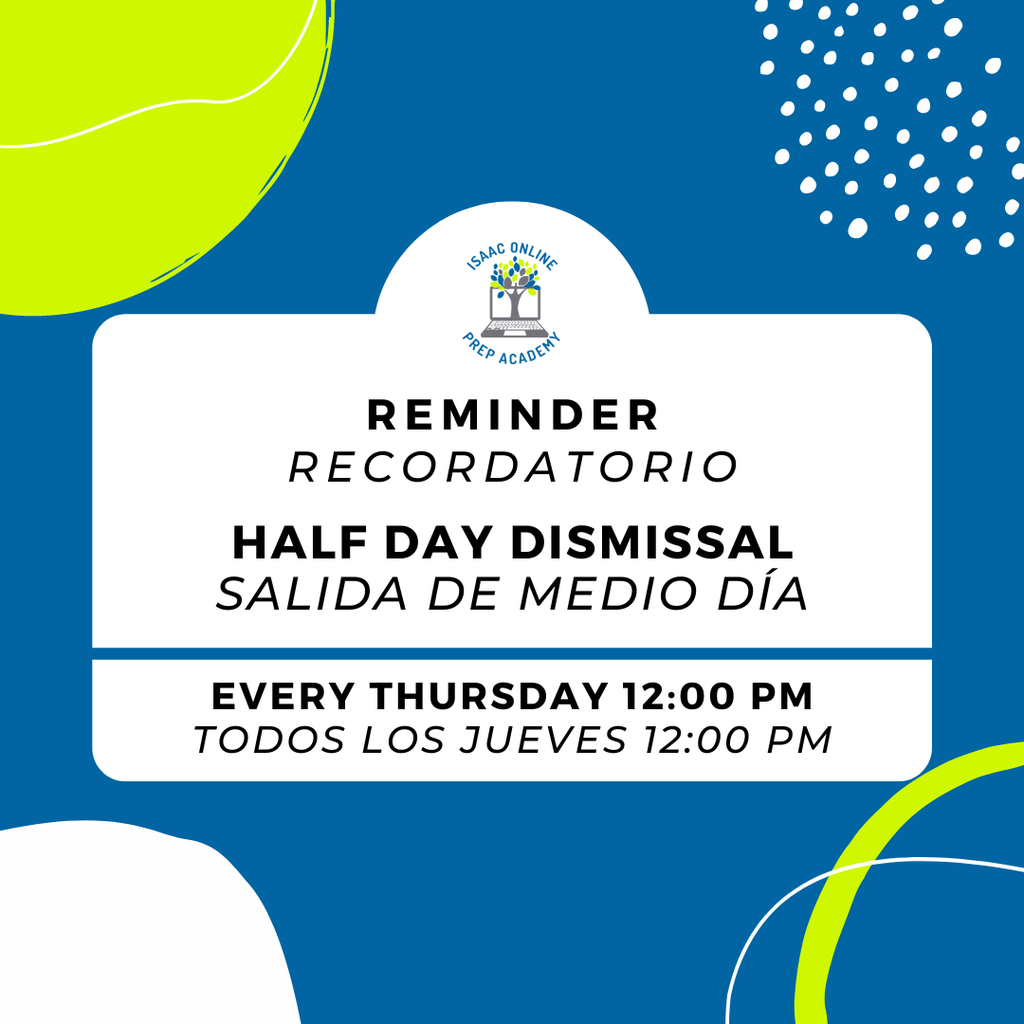 Hello families, Take a look at the photo for details on meeting with 15+ community agencies and organizations that will come together to offer services just for you. Hola familias, Echen un vistazo a la foto para obtener detalles sobre un reunion con mas de 15 agencias y organizaciones comunitarias que se unirán para ofrecer servicios solo para usted.