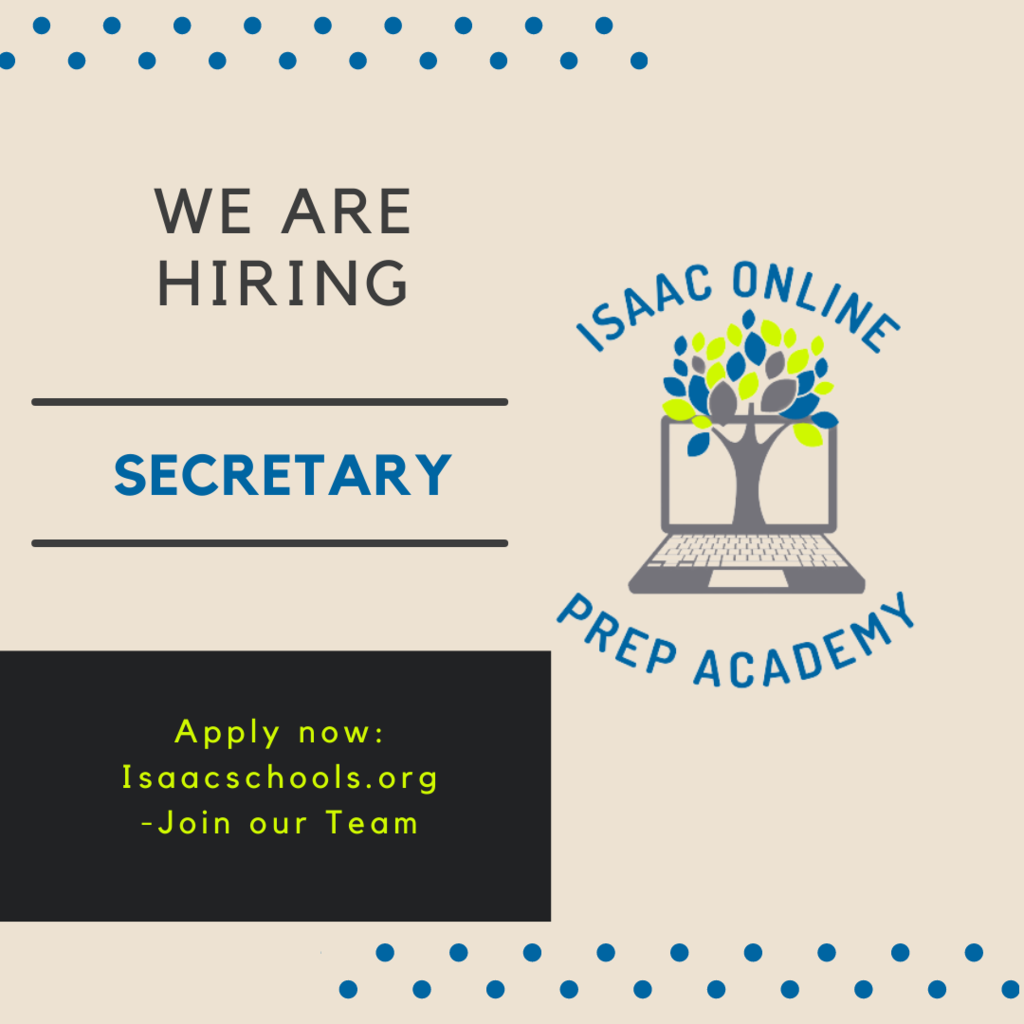 Parent Activities Activity Straw Hoops Father's Day Frame 6/3/2002 & 6/10/2022 Time: 9:00 a.m. At Morris K. Udall, in person, room 121. Phone: 602-442-2700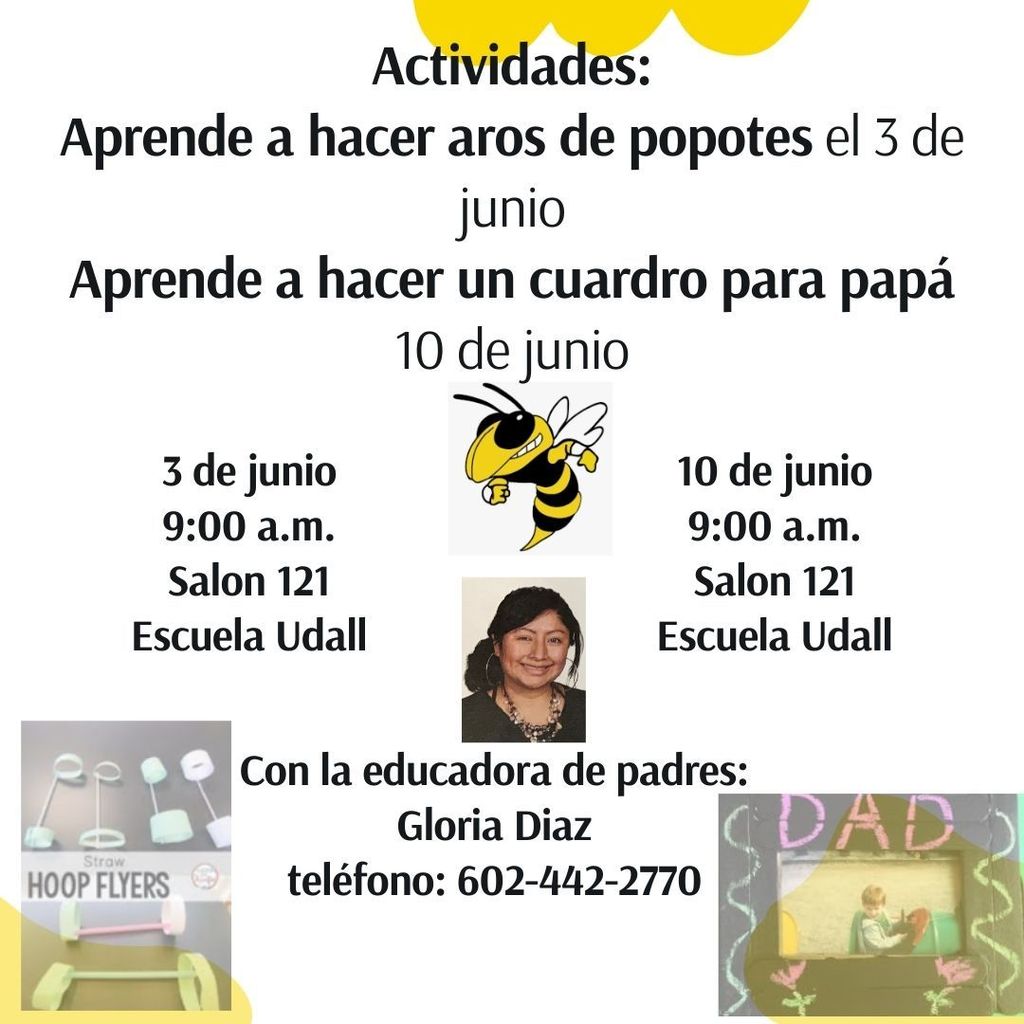 Parent Activities Activity Straw Hoops Father's Day Frame 6/3/2002 & 6/10/2022 Time: 9:00 a.m. At Morris K. Udall, in person, room 121. Phone: 602-442-2700

Parent Activities Activity Straw Hoops Father's Day Frame 6/3/2002 & 6/10/2022 Time: 9:00 a.m. At Morris K. Udall, in person, room 121. Phone: 602-442-2700

Parent Activities Activity Straw Hoops Father's Day Frame 6/3/2002 & 6/10/2022 Time: 9:00 a.m. At Morris K. Udall, in person, room 121. Phone: 602-442-2700

Parent Activities Activity Straw Hoops Father's Day Frame 6/3/2002 & 6/10/2022 Time: 9:00 a.m. At Morris K. Udall, in person, room 121. Phone: 602-442-2700

Parent Activities Activity Straw Hoops Father's Day Frame 6/3/2002 & 6/10/2022 Time: 9:00 a.m. At Morris K. Udall, in person, room 121. Phone: 602-442-2700

Parent Activities Activity Straw Hoops Father's Day Frame 6/3/2002 & 6/10/2022 Time: 9:00 a.m. At Morris K. Udall, in person, room 121. Phone: 602-442-2700

Parent Activities Activity Straw Hoops Father's Day Frame 6/3/2002 & 6/10/2022 Time: 9:00 a.m. At Morris K. Udall, in person, room 121. Phone: 602-442-2700

Parent Activities Activity Straw Hoops Father's Day Frame 6/3/2002 & 6/10/2022 Time: 9:00 a.m. At Morris K. Udall, in person, room 121. Phone: 602-442-2700

Nuestros pensamientos y solidaridad están con las familias y la comunidad que se han visto afectadas por el trágico incidente de ayer en la comunidad de Uvalde, Texas. Los padres/madres pueden ayudar a sus niños/as sentirse seguros estableciendo un sentido de normalidad y seguridad y hablando con ellos sobre sus miedos. Usted puede encontrar consejos para hablar con su hijo/a haciendo clic aquí:
https://5il.co/1b34c
Nosotros continuaremos implementando nuestros protocolos de seguridad para responder rápidamente a situaciones de emergencia en cada escuela. Por favor, tome en cuenta que seguimos manteniendo la seguridad como nuestra prioridad número uno.

Our thoughts and hearts are with the families and community who have been affected by the tragic incident yesterday in Uvalde, Texas. Parents can help children feel safe by establishing a sense of normalcy and security and by talking with them about their fears. Tips for talking to your child can be found by clicking here:
https://5il.co/1b34b
We will continue to implement our safety protocols for responding quickly to emergency situations at each site. Please know we continue to hold safety as our number one priority.

2021-2021 we celebrated a lot of firsts! Congratulations to Ms. Robyn Lee, Staff, students and families for a successful First Year at IOPA! Join us next year as we continue into our Second year of online learning! Thank you for all your support and feedback! ¡2021-2021 celebramos muchas primicias! ¡Felicitaciones a la Sra. Robyn Lee, personal, estudiantes y familias por un primer año exitoso en IOPA! ¡Únase a nosotros el próximo año mientras continuamos nuestro segundo año de aprendizaje en línea! ¡Gracias por todo su apoyo y comentarios!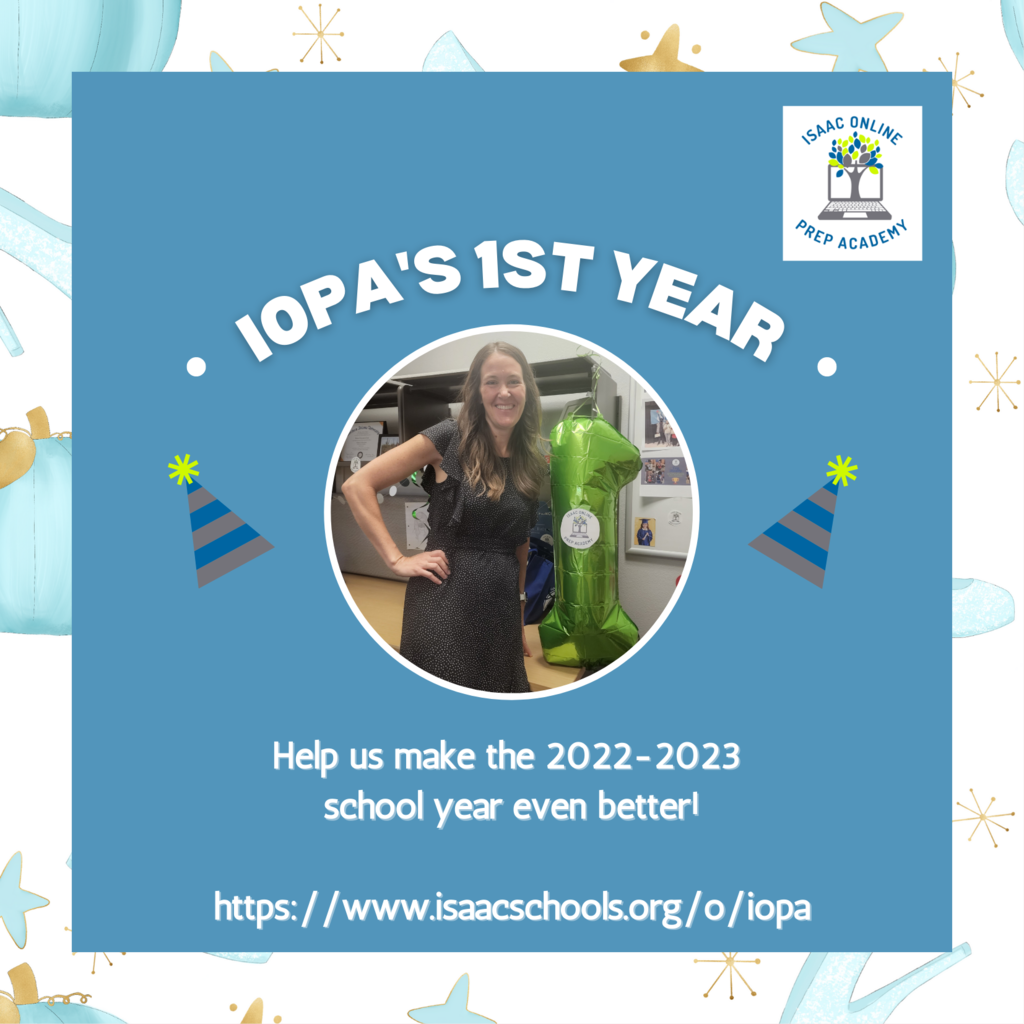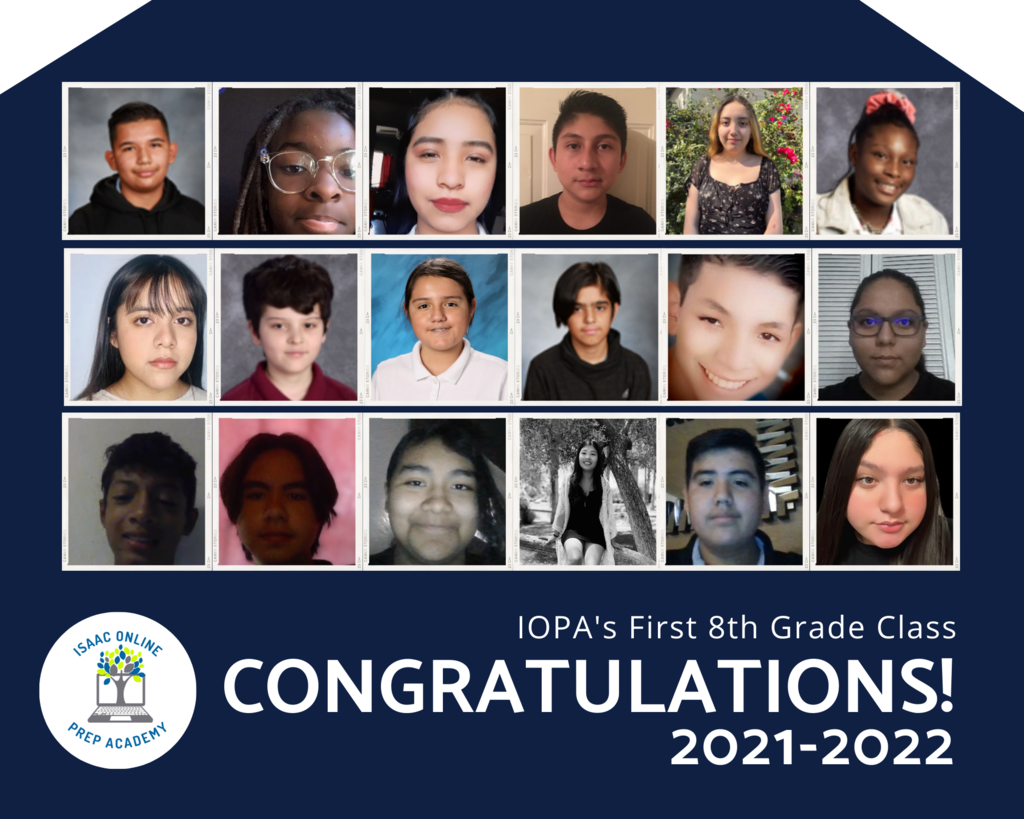 In-person parent class. It will be at Morris K. Udall & is open to Isaac Online Prep Academy Parents! Clase presencial para padres. ¡Será en Morris K. Udall y está abierto a los padres de Isaac Online Prep Academy!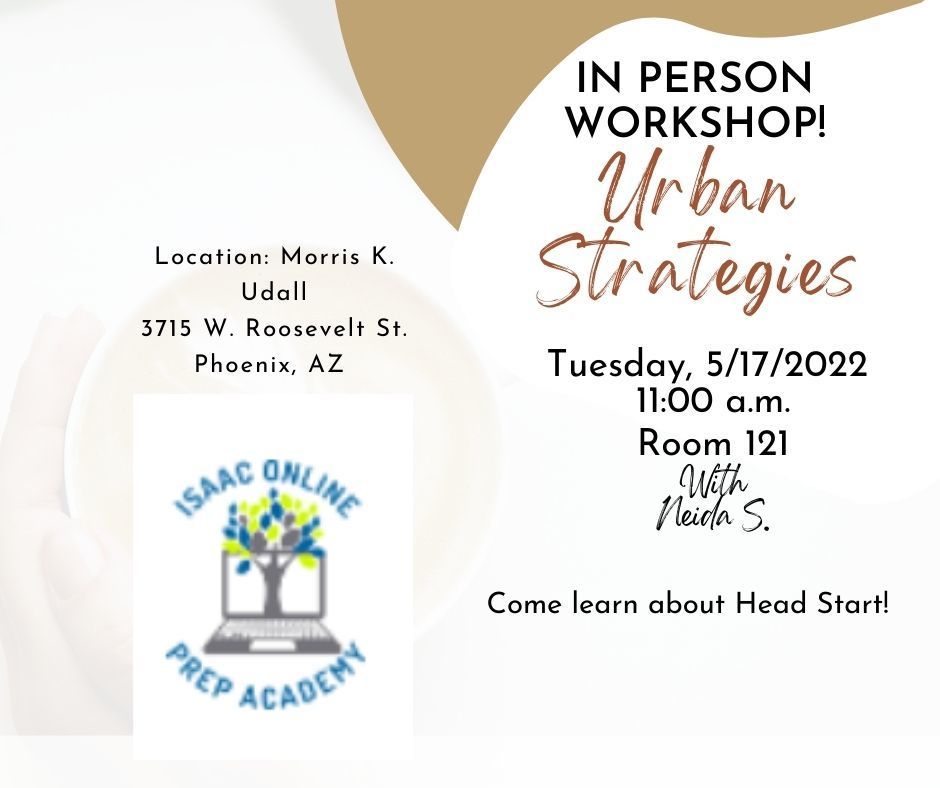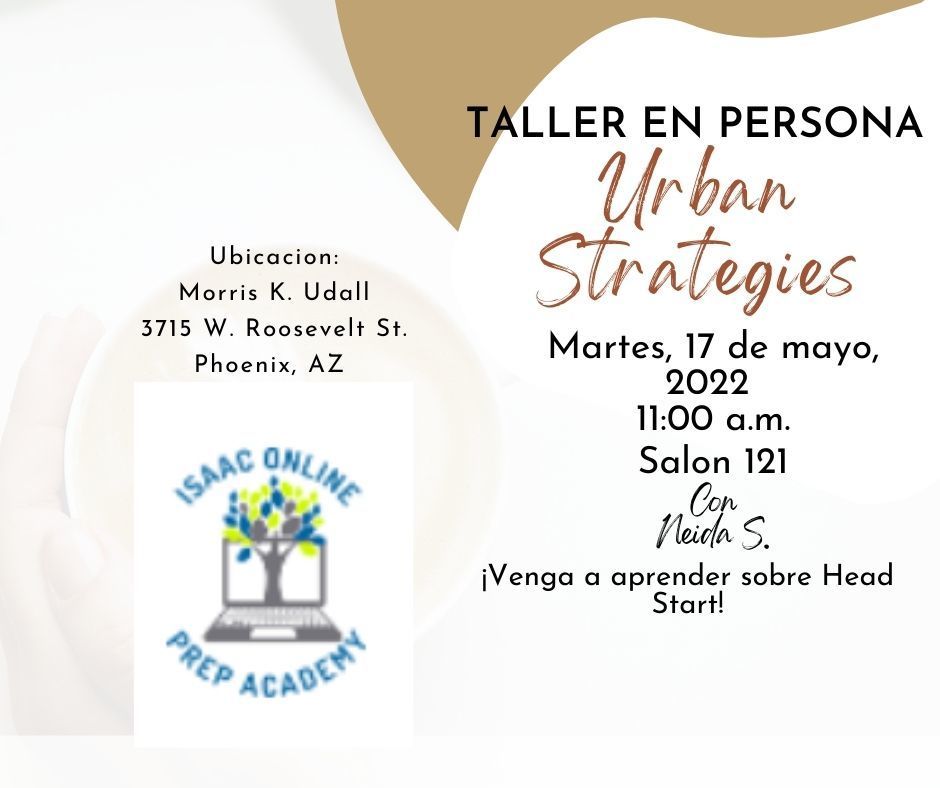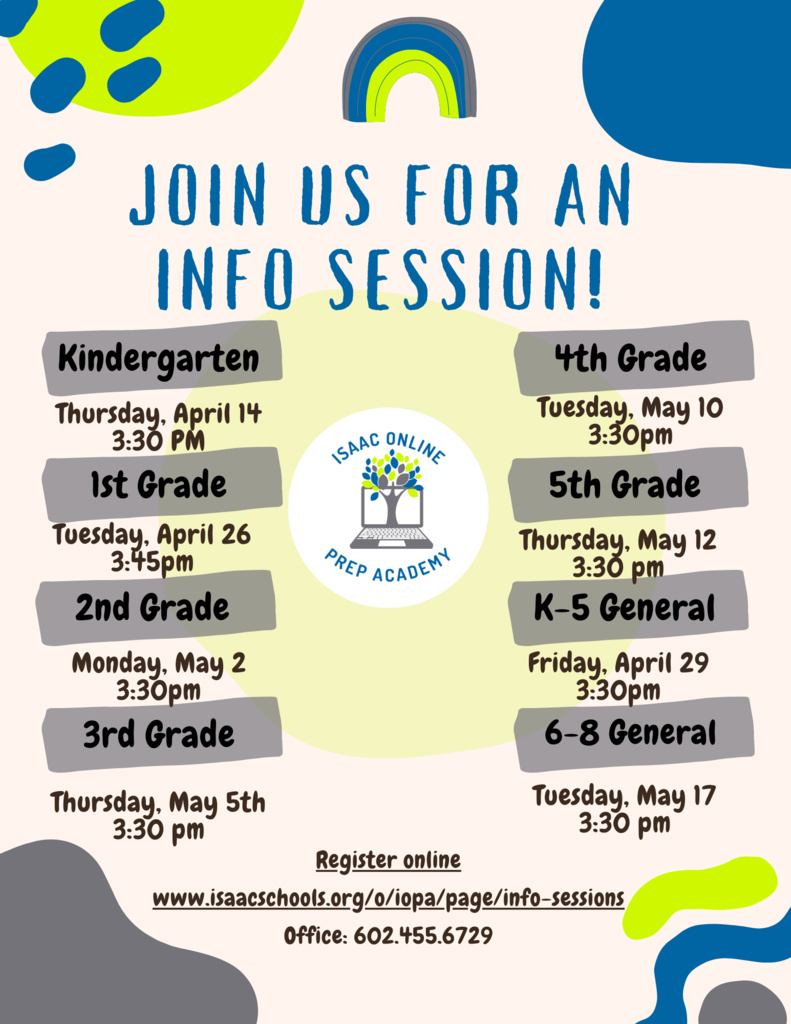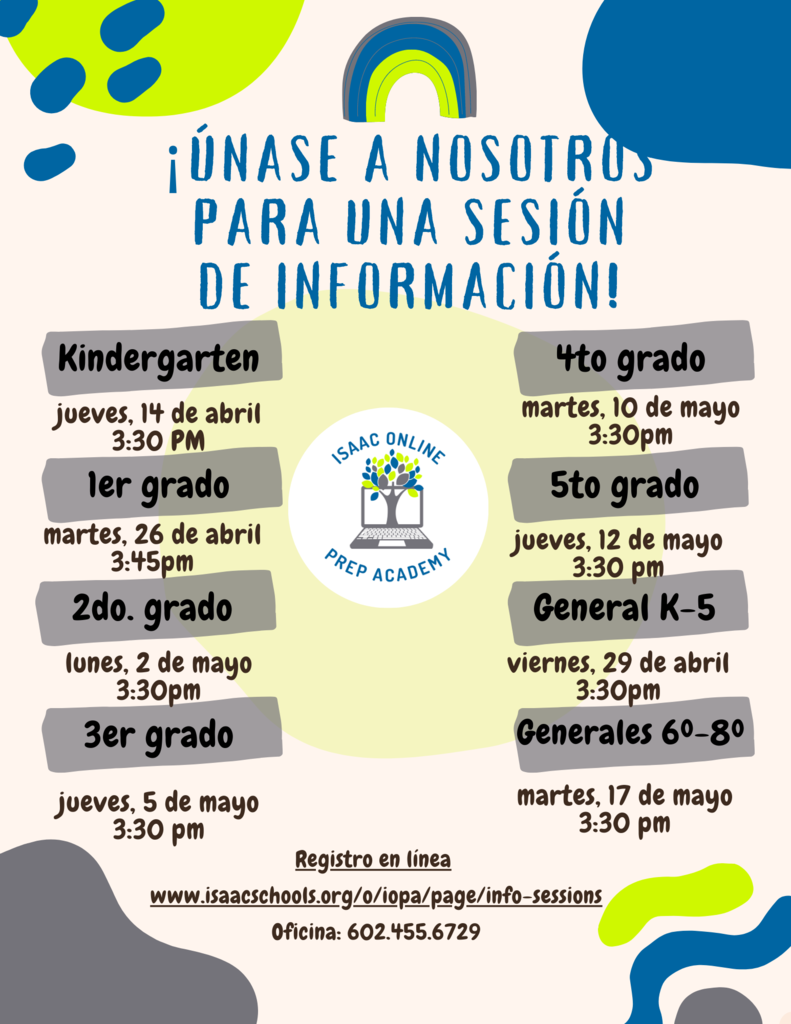 Parent Classes: Please see the attached classes being offered this summer! Clases para padres: ¡Vea las clases adjuntas que se ofrecen este verano!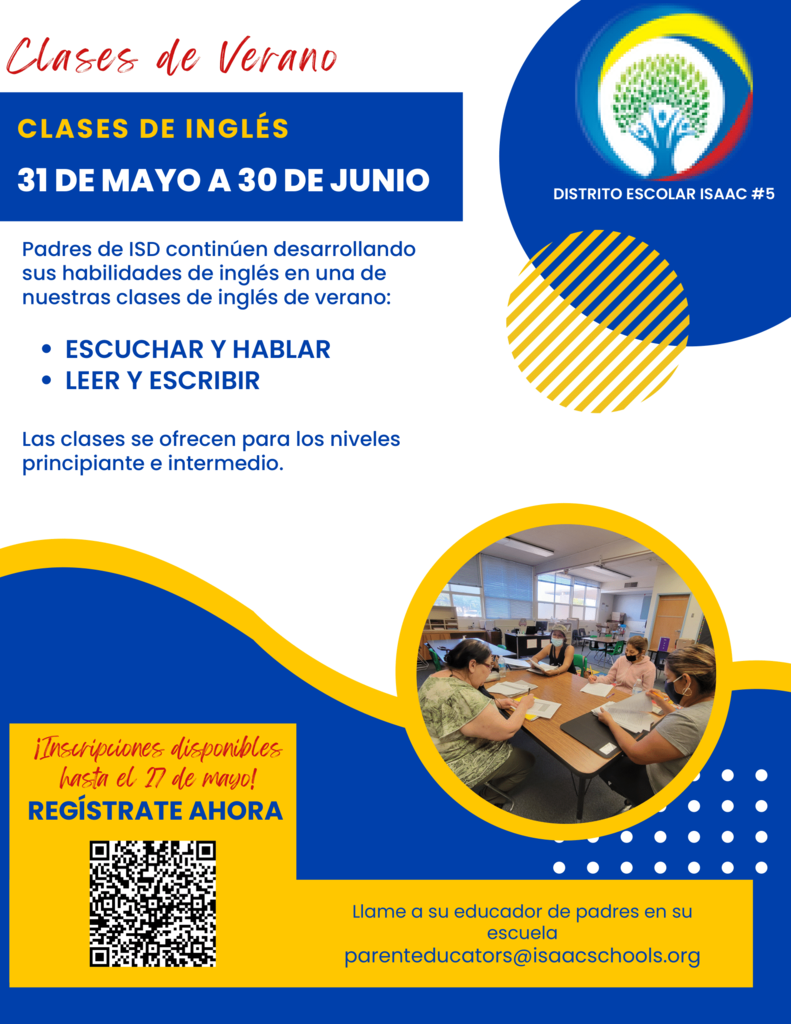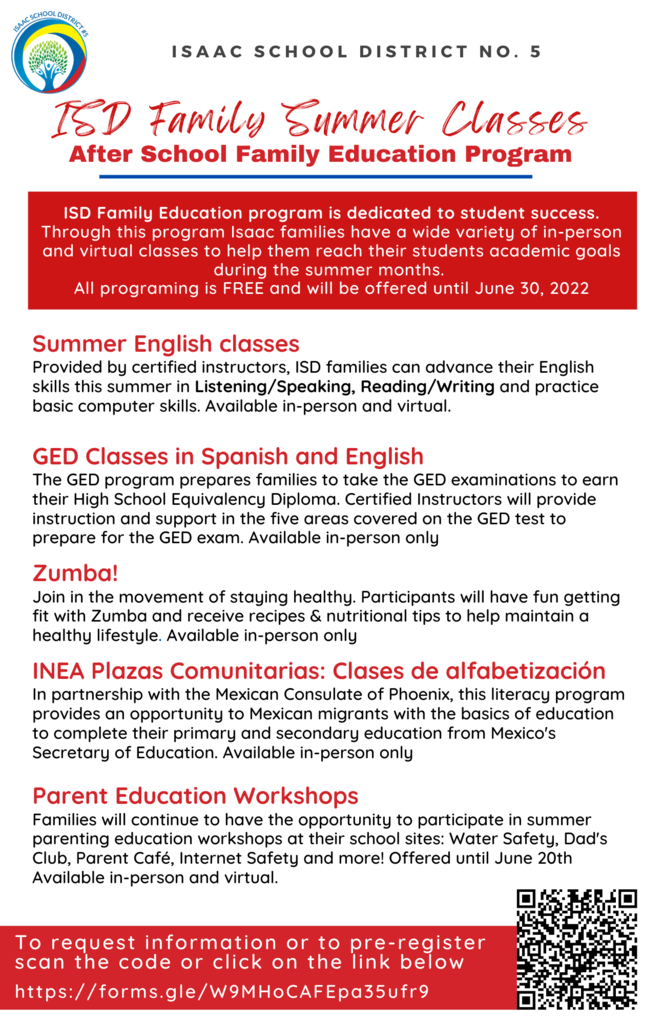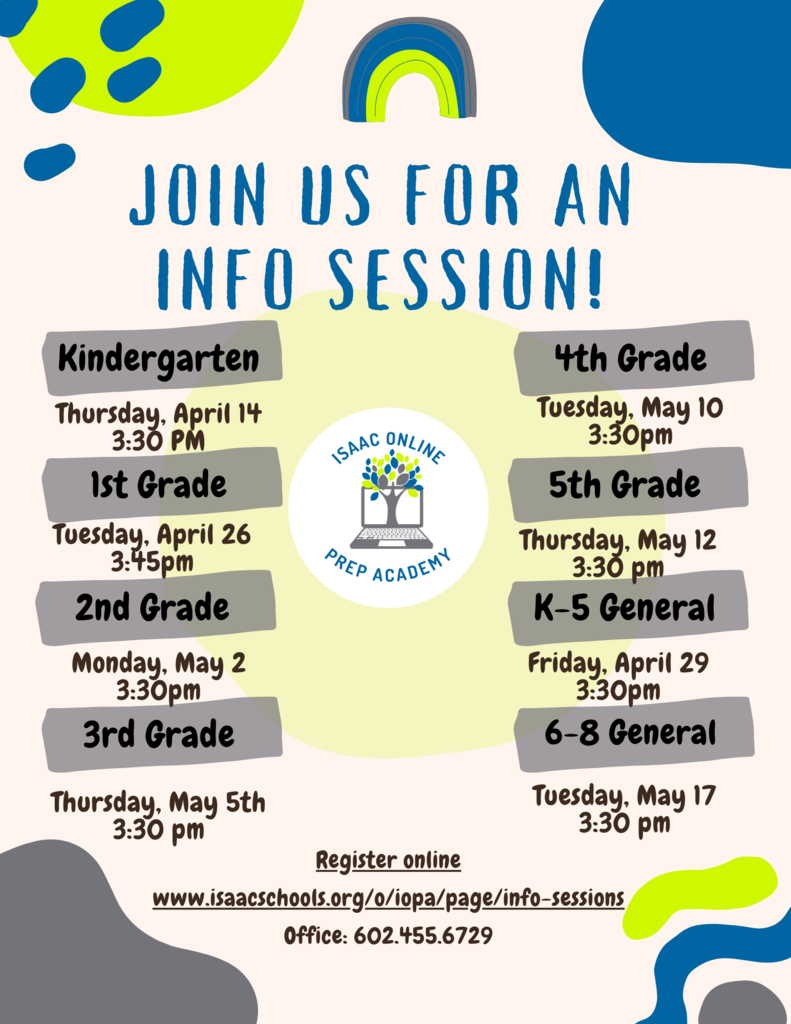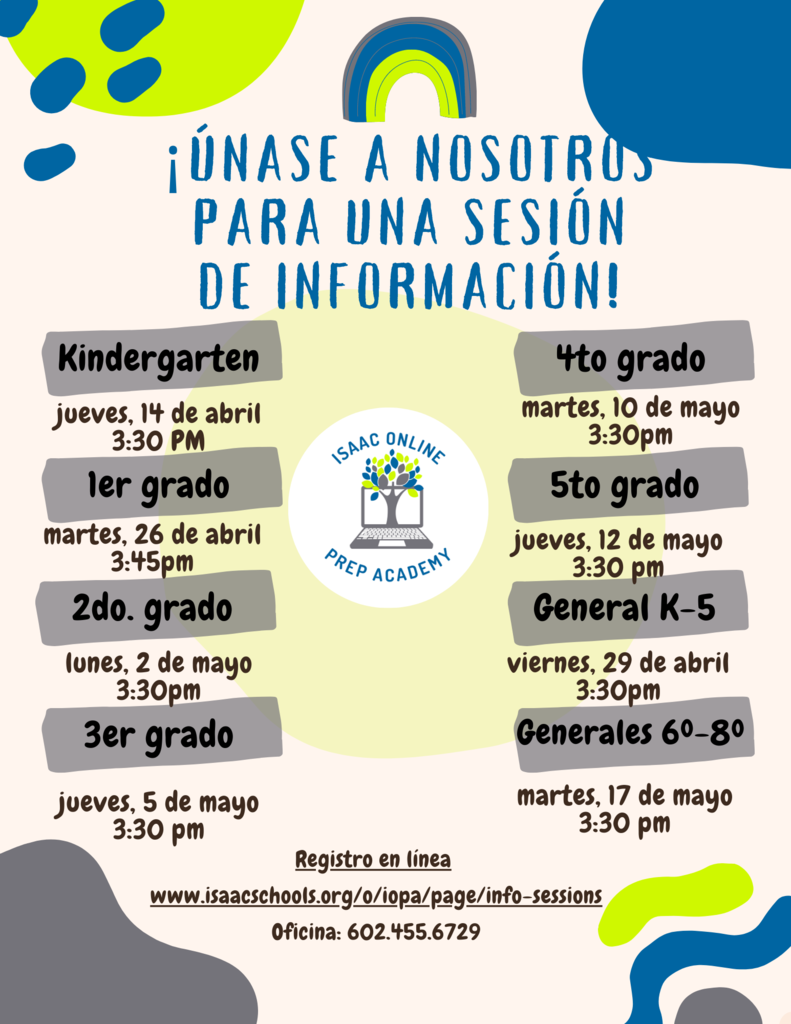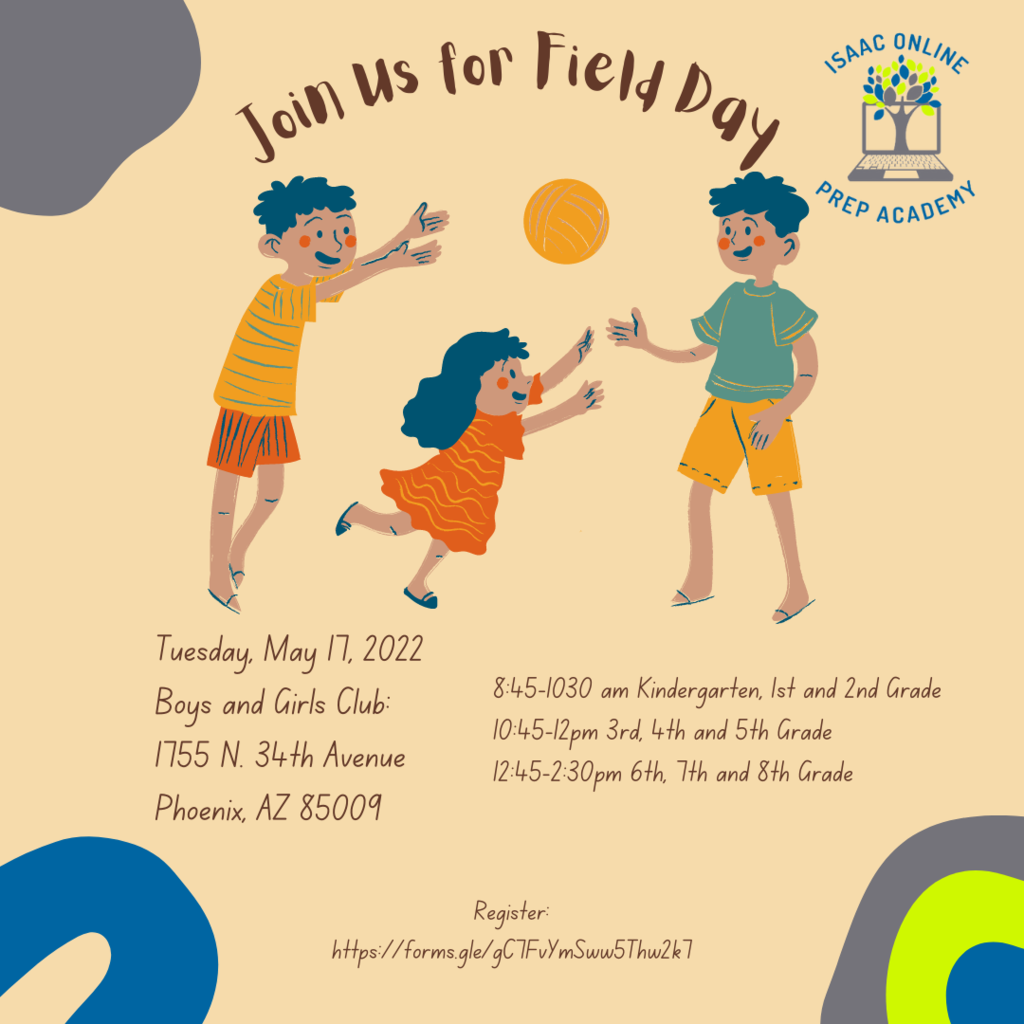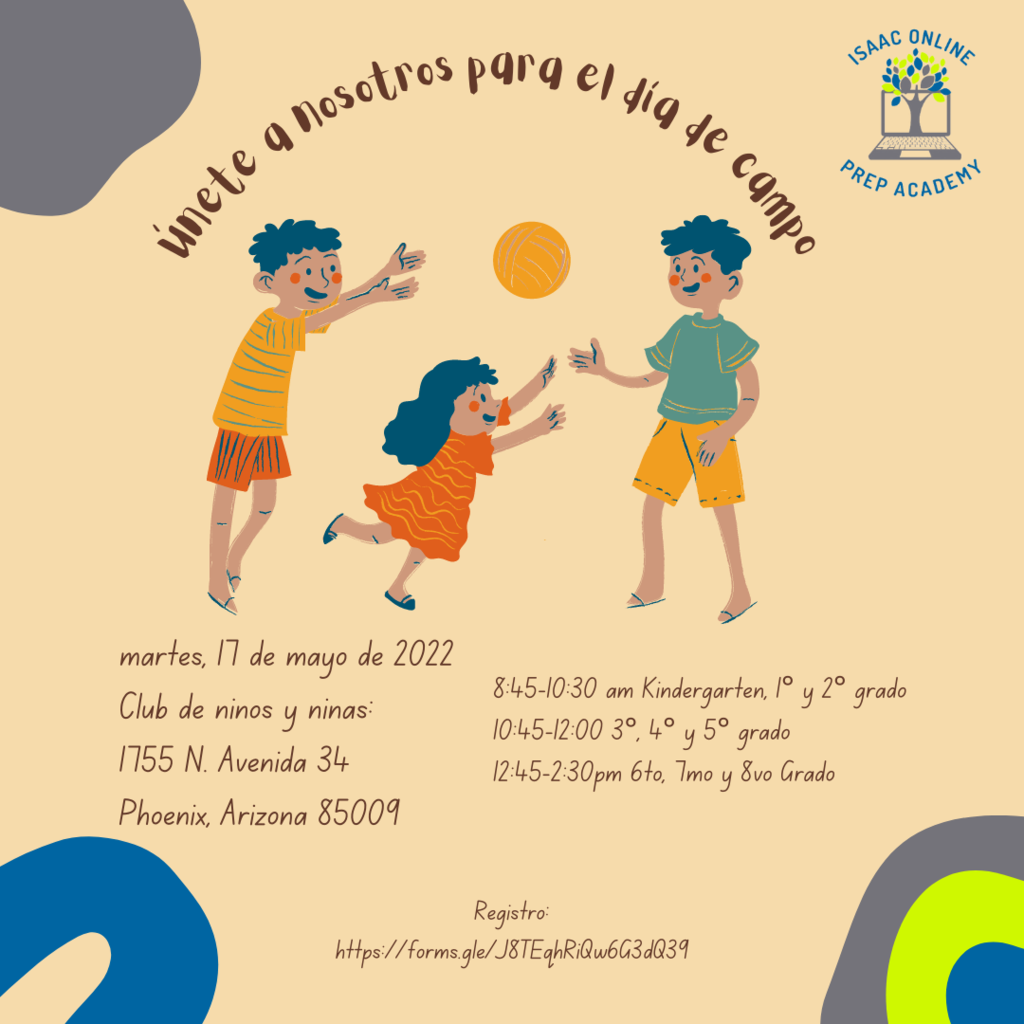 The Boys and Girls club will be having their summer camp program at no cost to families. Please share!