Did you know that Arizona State Testing is right around the corner? Our 3rd - 5th graders will be taking the AASA and 5th grade will also take the AzSci. Testing will begin next Monday 3/27/23. It is crucial that the students get a good nights rest and a balanced breakfast. Please, if possible, make all appointment after school or in the late afternoons to reduce the student leaving early while taking the test. Thank you families for your support during this time. ¿Sabía que las pruebas del estado de Arizona están a la vuelta de la esquina? Nuestros alumnos de 3.° a 5.° grado tomarán la AASA y los de 5.° grado también tomarán la AzSci. Las pruebas comenzarán el próximo lunes 27/03/23. Es crucial que los estudiantes tengan un buen descanso nocturno y un desayuno balanceado. Por favor, si es posible, haga todas las citas después de la escuela o al final de la tarde para evitar que el estudiante se vaya temprano mientras toma el examen. Gracias familias por su apoyo durante este tiempo.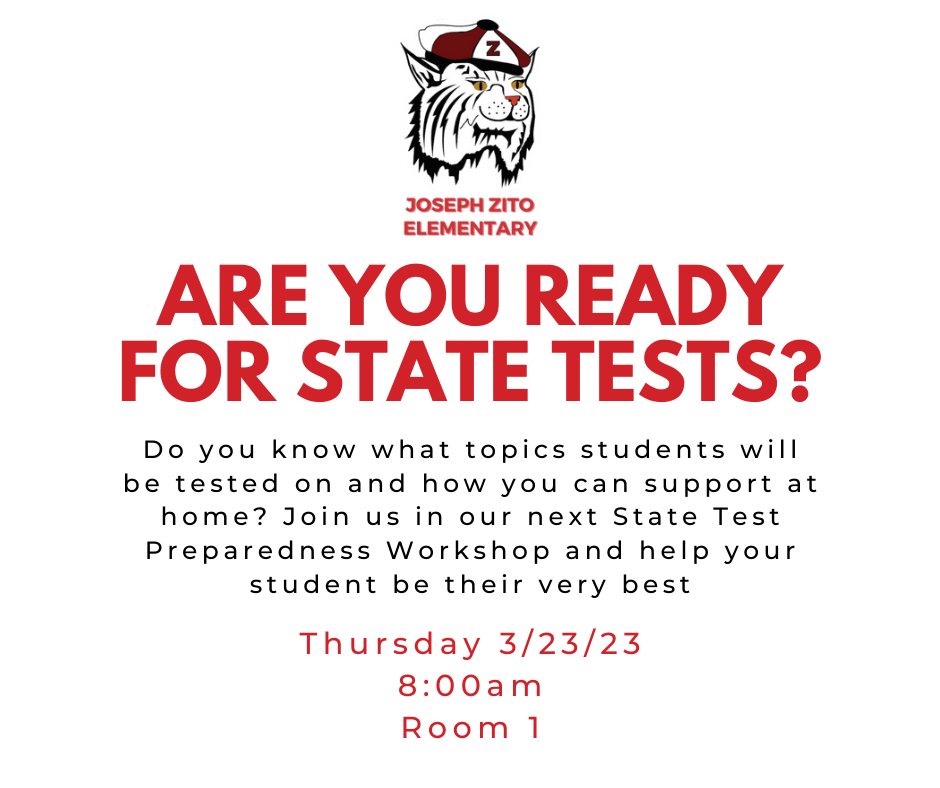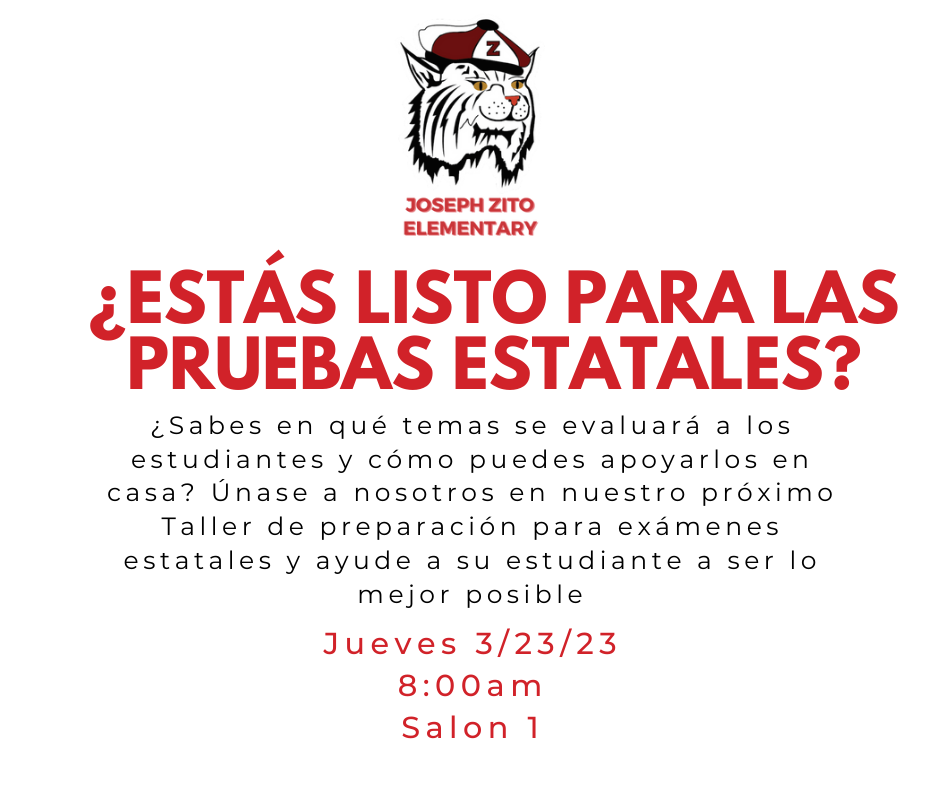 Thank you Kids Need to Read for coming out to read to our K - 2nd grade Wildcats! It was so much fun and our students were so excited to have you! ¡Gracias Kids Need to Read por venir a leerles a nuestros Wildcats de K - 2do grado! ¡Fue muy divertido y nuestros estudiantes estaban tan emocionados de tenerte!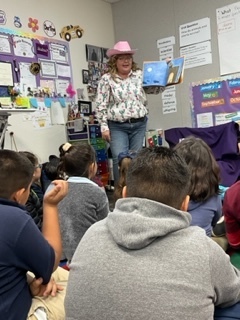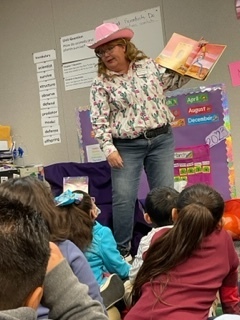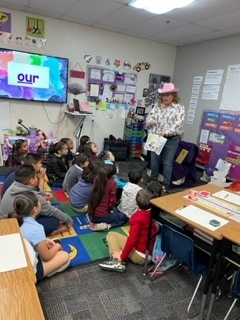 Please join us on Wednesday, March 8th for a Water Color Workshop in honor of Women's Day. The workshop will take place in Room 1 at 1:15 pm. Únase a nosotros el miércoles 8 de marzo para un taller de acuarela en honor al Día de la Mujer. El taller tendrá lugar en la Sala 1 a las 13:15 horas.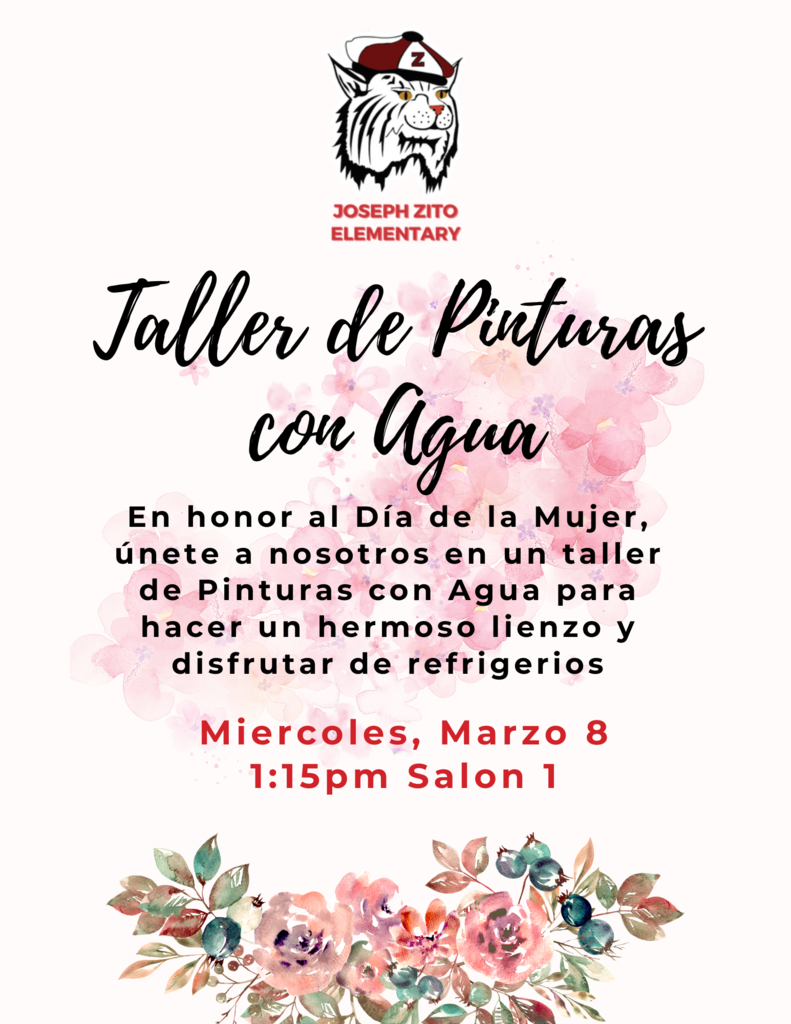 Last Thursday, March 2nd, our school celebrated Read Across America. We had some parent readers come into their child's classroom to read to the class. Students were able to dress up as their favorite book character. Special guest Ron Hoon from Channel Fox 10 also came to read to our 3rd graders! El jueves pasado, 2 de marzo, nuestra escuela celebró Read Across America. Tuvimos algunos padres lectores que entraron al salón de clases de sus hijos para leerle a la clase. Los estudiantes pudieron disfrazarse de su personaje de libro favorito. ¡El invitado especial Ron Hoon de Channel Fox 10 también vino a leerles a nuestros alumnos de 3er grado!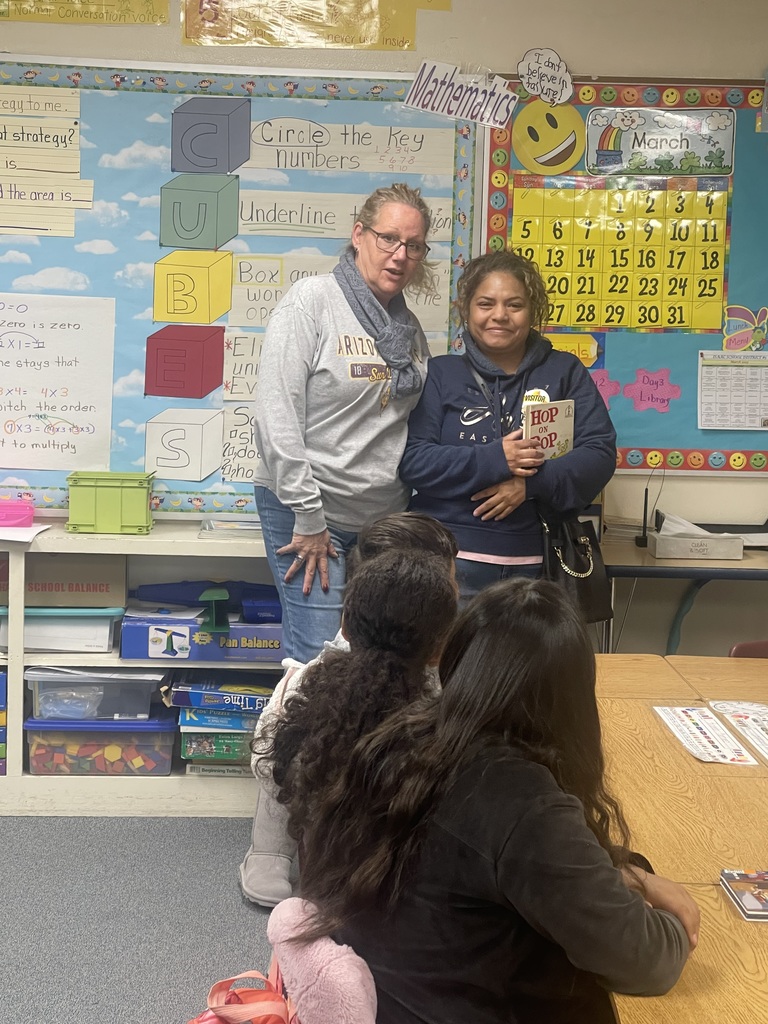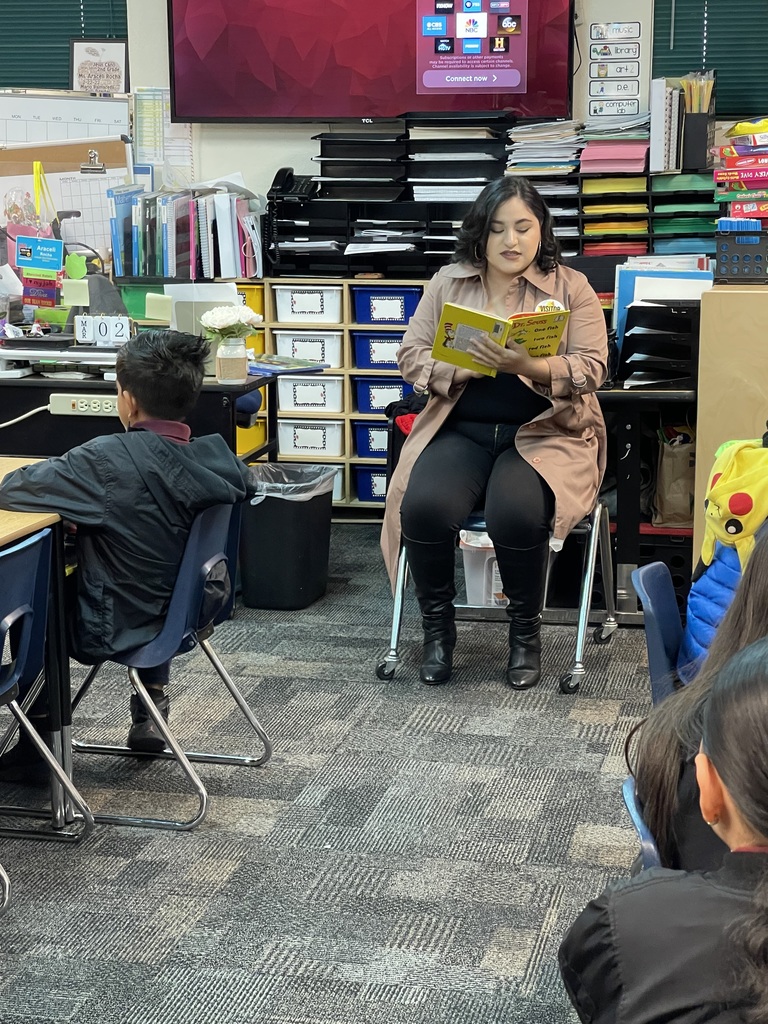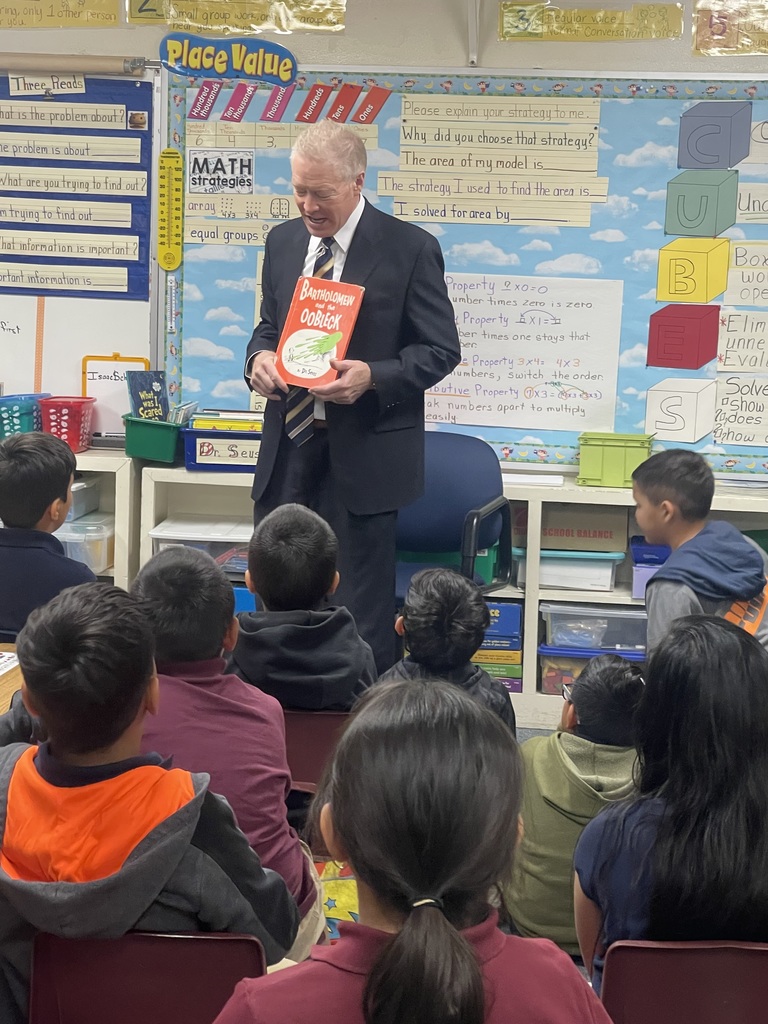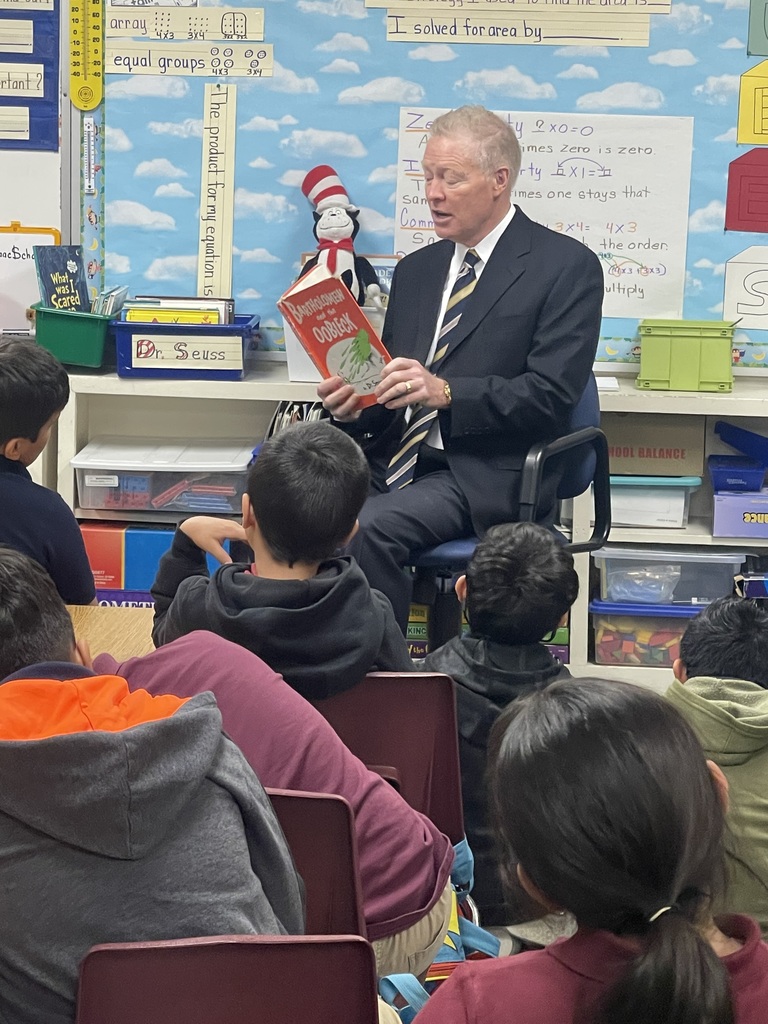 Yesterday, we had our school wide Spelling Bee. Thank you to all of our amazing students who participated in the spelling bee. Our first place winner is Jacob Cheney; Second place winner is Marlene Peralta and the Third place winner is Cecilia Chavez!! We are all so proud of you!! Ayer, tuvimos nuestro Concurso de Ortografía en toda la escuela. Gracias a todos nuestros increíbles estudiantes que participaron en el concurso de ortografía. Nuestro ganador del primer lugar es Jacob Cheney; La ganadora del segundo lugar es Marlene Peralta y la ganadora del tercer lugar es Cecilia Chavez!! ¡¡Todos estamos muy orgullosos de ti!!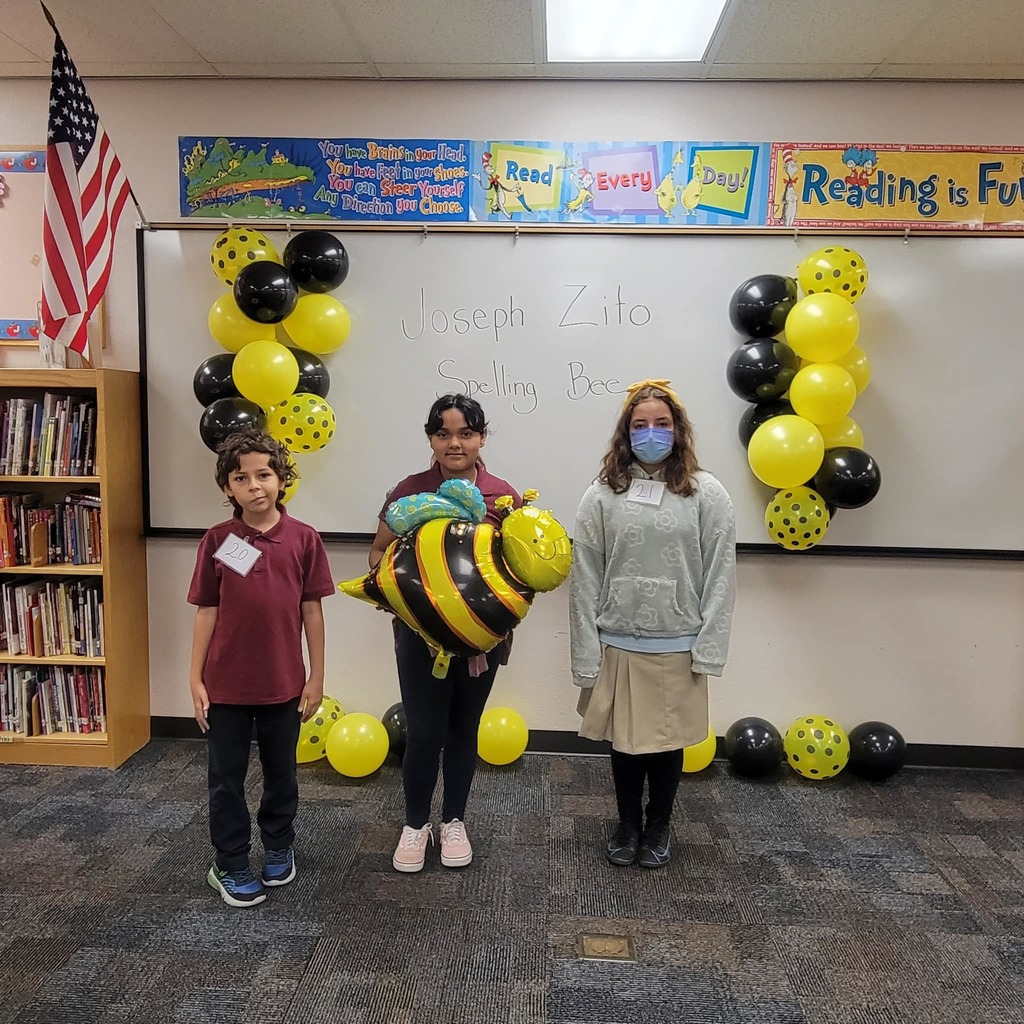 We hope our Zito family had an amazing Thanksgiving holiday. Here are a few pictures from our Turkey Trot last Tuesday. Congratulations to all of our winners! Esperamos que nuestra familia Zito haya tenido unas increíbles vacaciones de Acción de Gracias. Aquí hay algunas fotos de nuestro Turkey Trot el martes pasado. Felicidades a todos nuestros ganadores!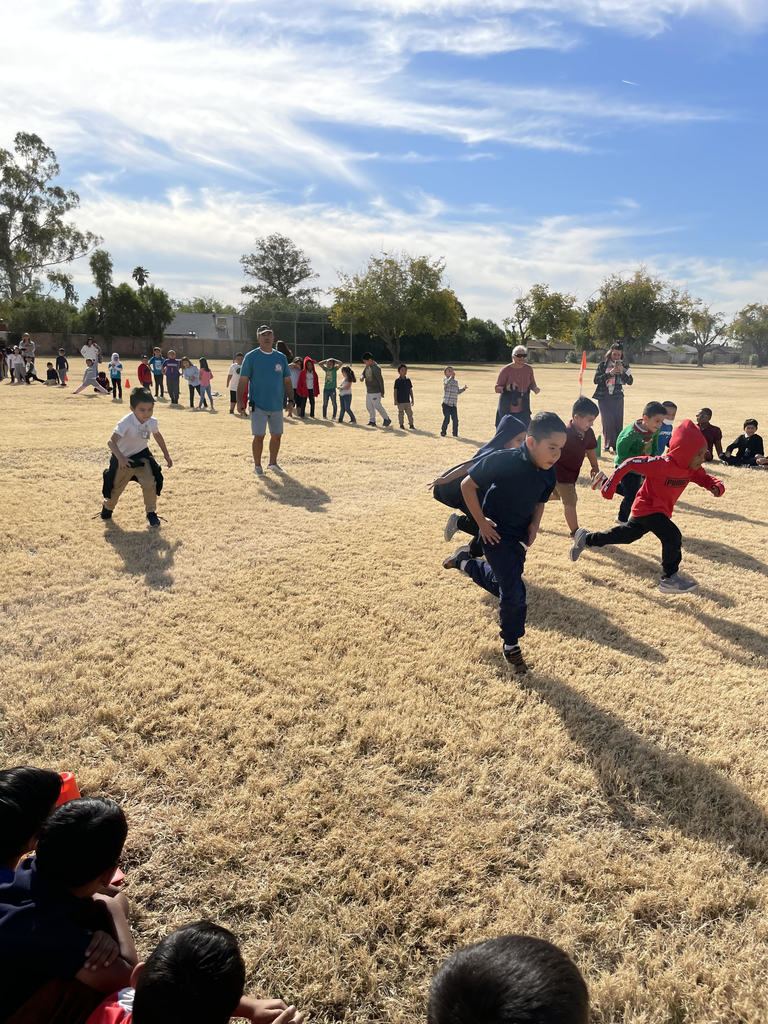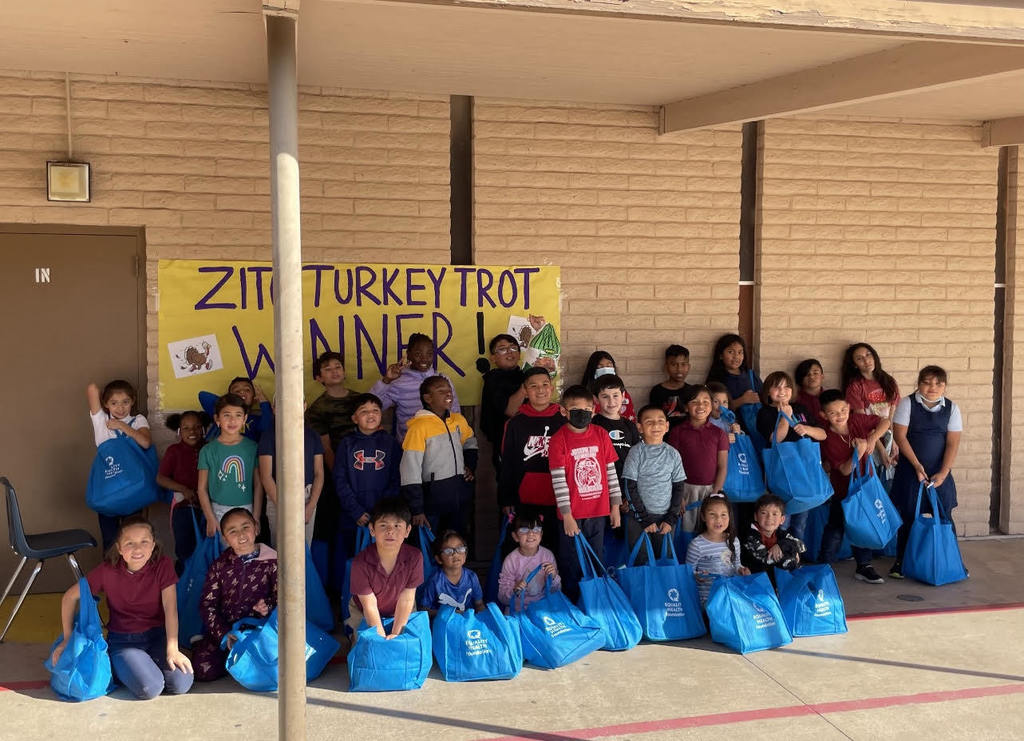 Come this Wednesday for a fun class of Fizzing Fall Pumpkins! For more information please contact our Parent Educator Brianda Alvarez. ¡Ven este miércoles a una clase divertida de Efercescentes Calabazas de Otoño! Para obtener más información, conmuníquese con nuestro educador de padres, Brianda Alvarez.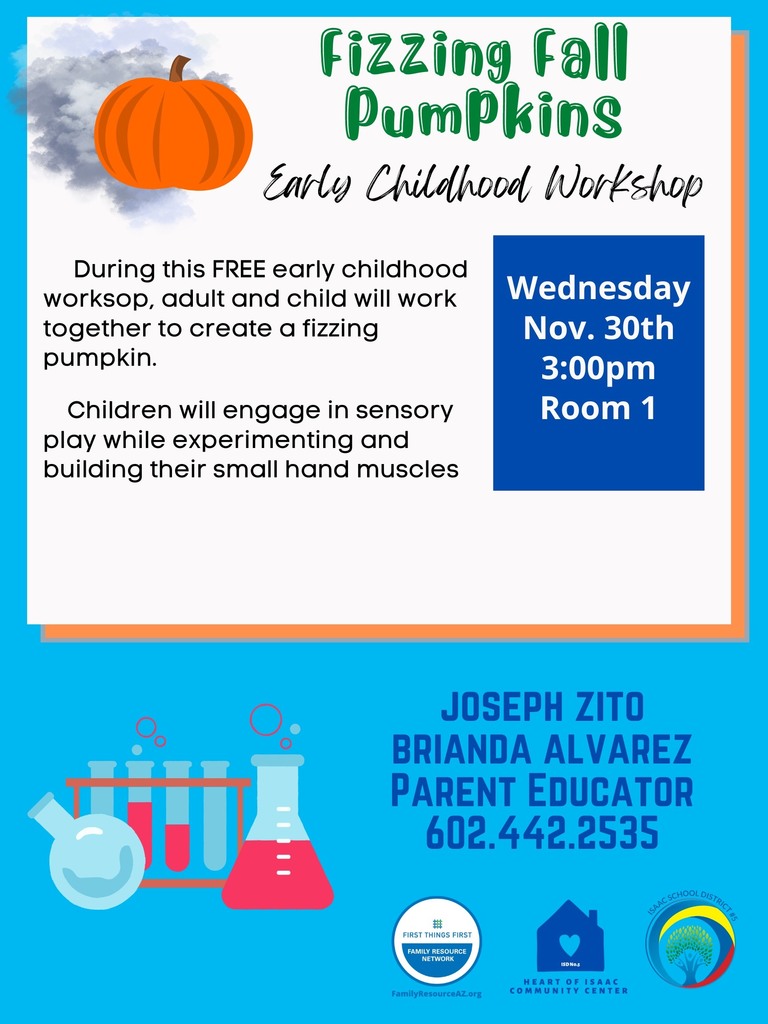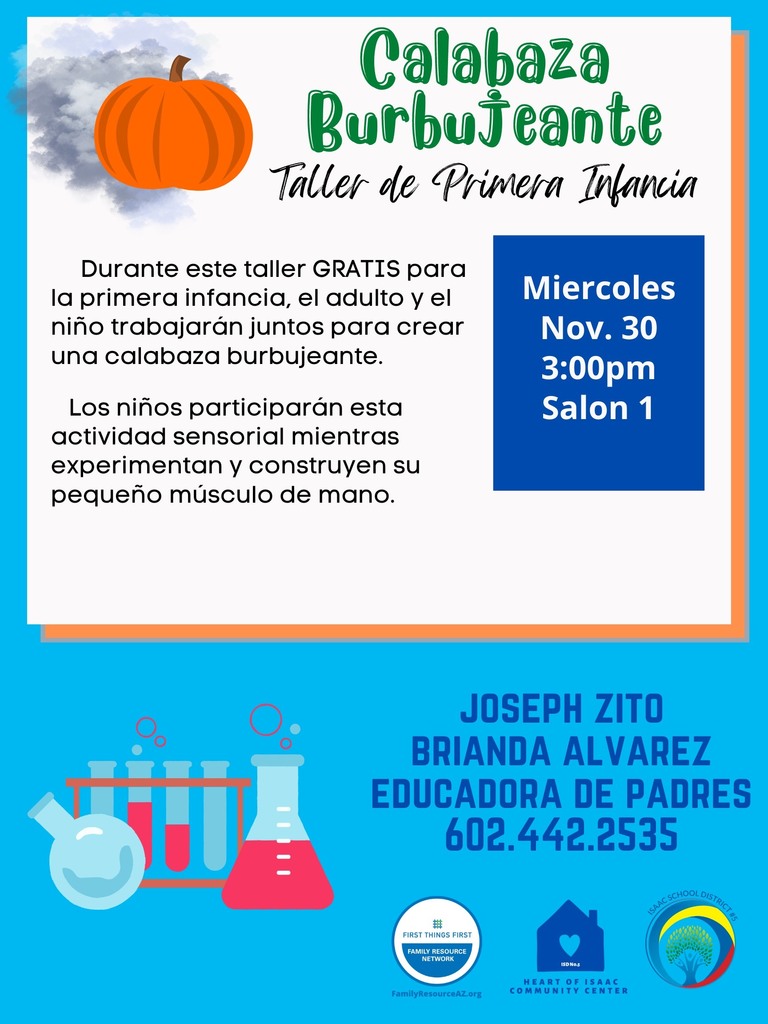 Zito family! We have another great opportunity to learn more about our children and ourselves. Join us on Monday November 14 at 3:00 pm in Room 1. Hope to see you there. ¡Familia Zito! Tenemos otra gran oportunidad de aprender más sobre nuestros hijos y sobre nosotros mismos. Únase a nosotros el lunes 14 de noviembre a las 3:00 pm en la Sala 1. Esperamos verlo allí.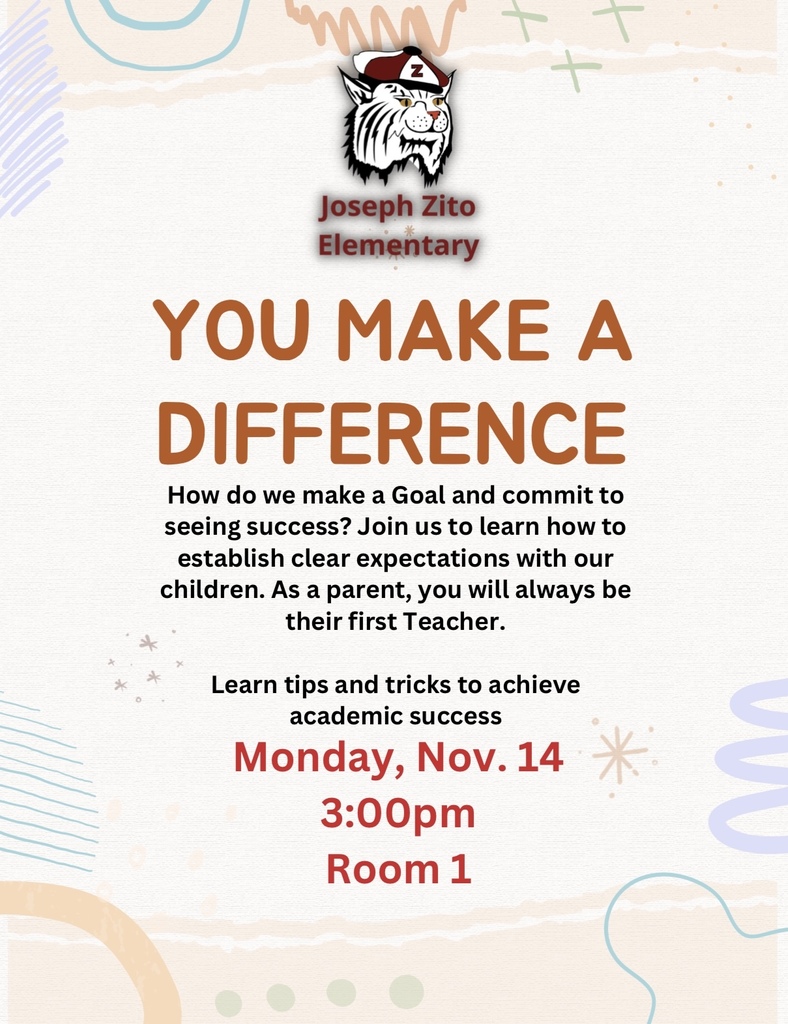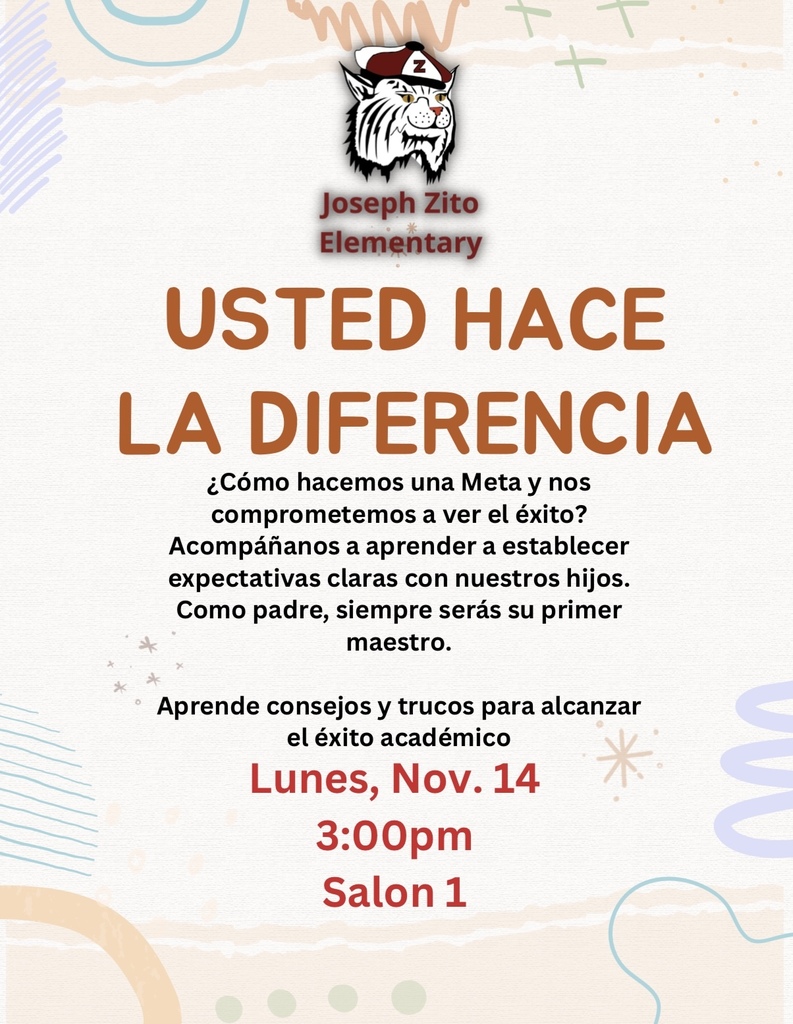 Good morning Zito Family, This Friday, November 11, Zito will be closed in honor of Veteran's Day. School will resume Monday, November 14. Buenos días Familia Zito, Este viernes 11 de noviembre Zito estará cerrado en honor al Día del Veterano. La escuela se reanudará el lunes 14 de noviembre.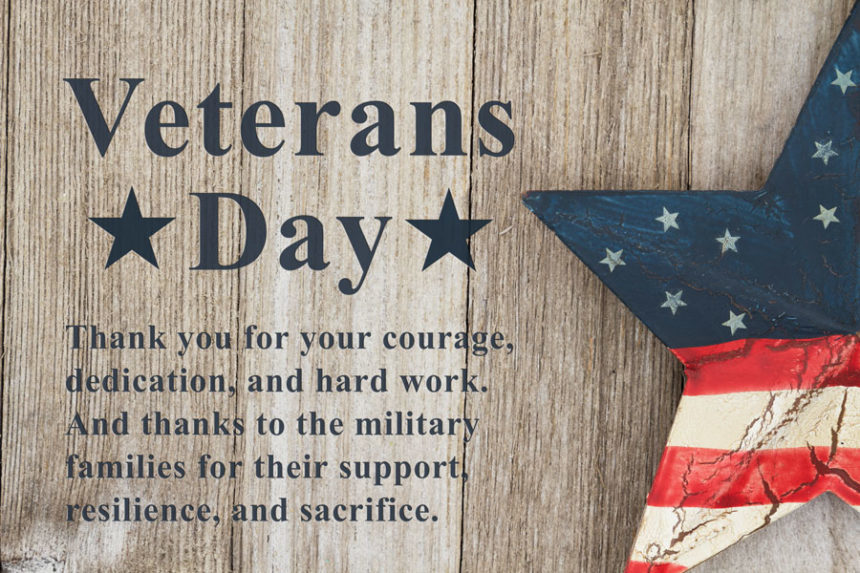 Hello Families, Reminder, there will be no after school clubs on October 5th, 6th, and 7th. The morning Isaac Learning Club is still available all week.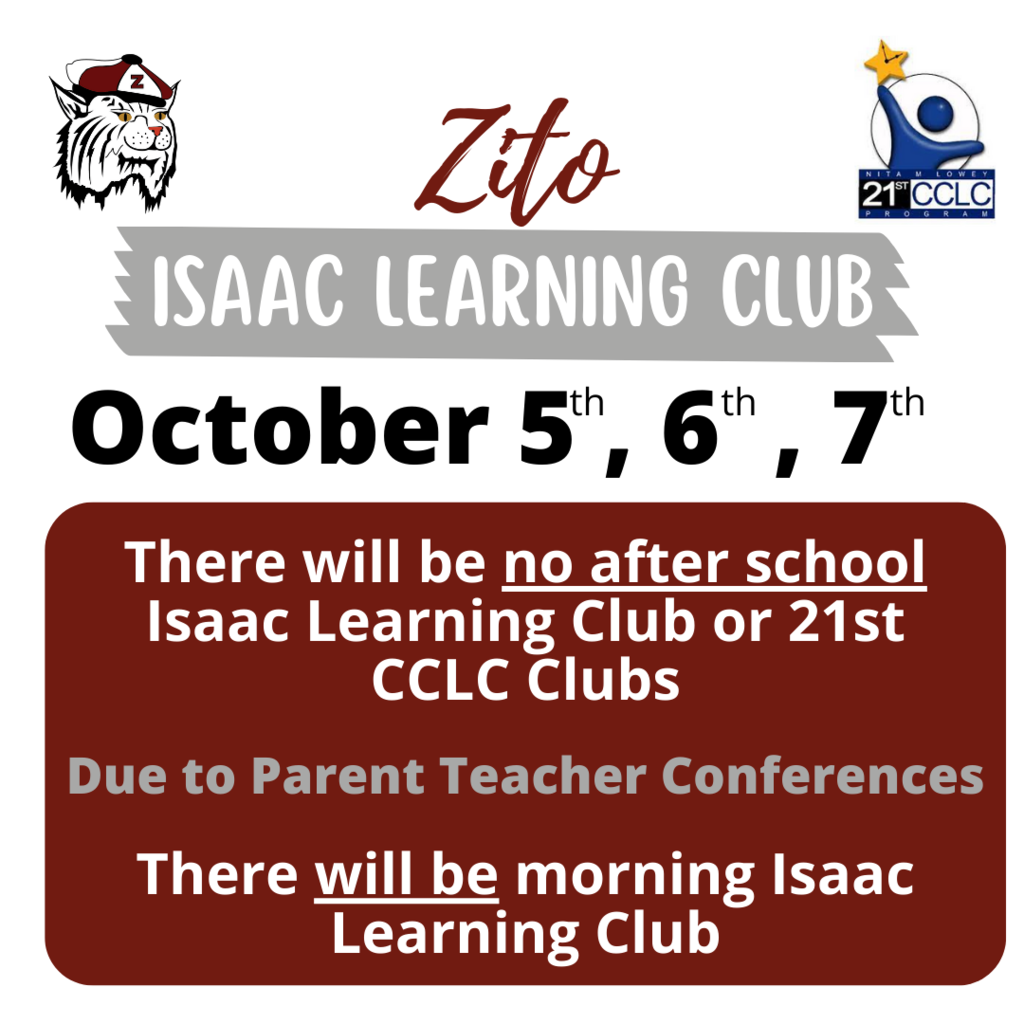 The Isaac School District offers before and after school programs to all grade levels. The FREE program provides homework help, hands-on activities, healthy snacks, and a safe environment. For more information or to register your child, please contact us.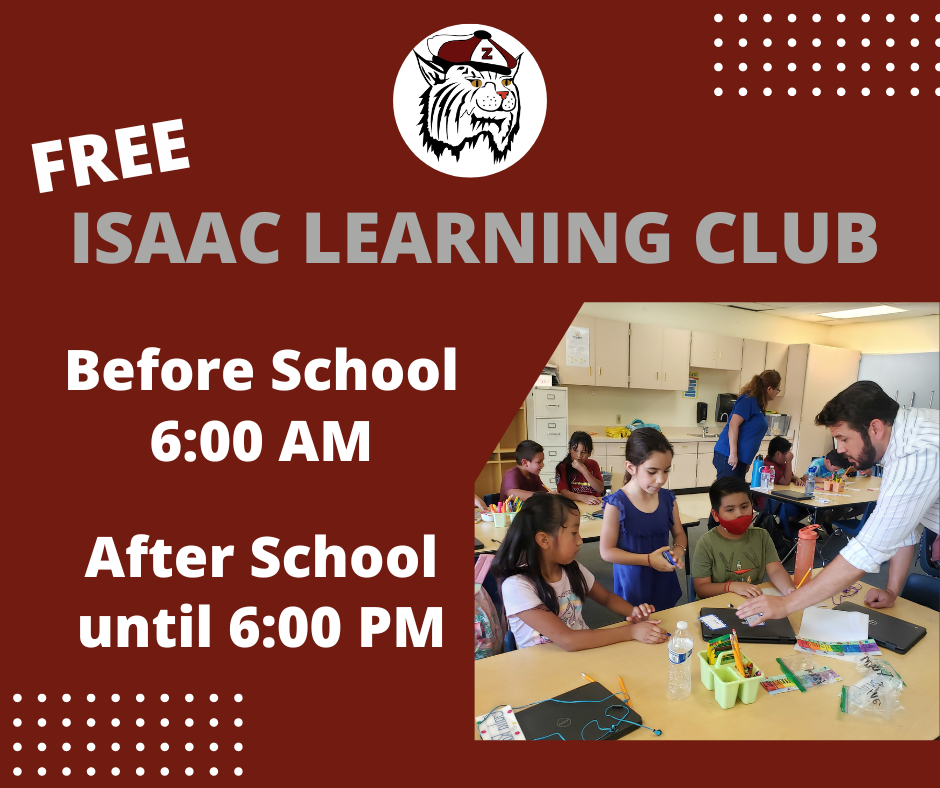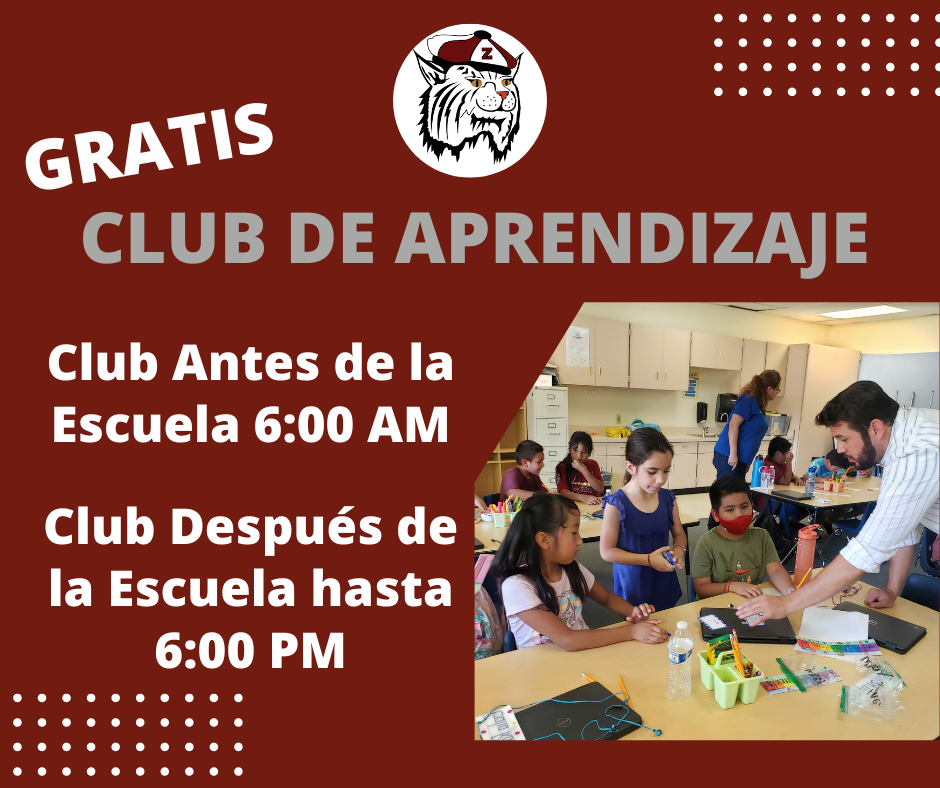 Hello Families, Just a reminder that ALL Thursdays are Half Day Dismissal.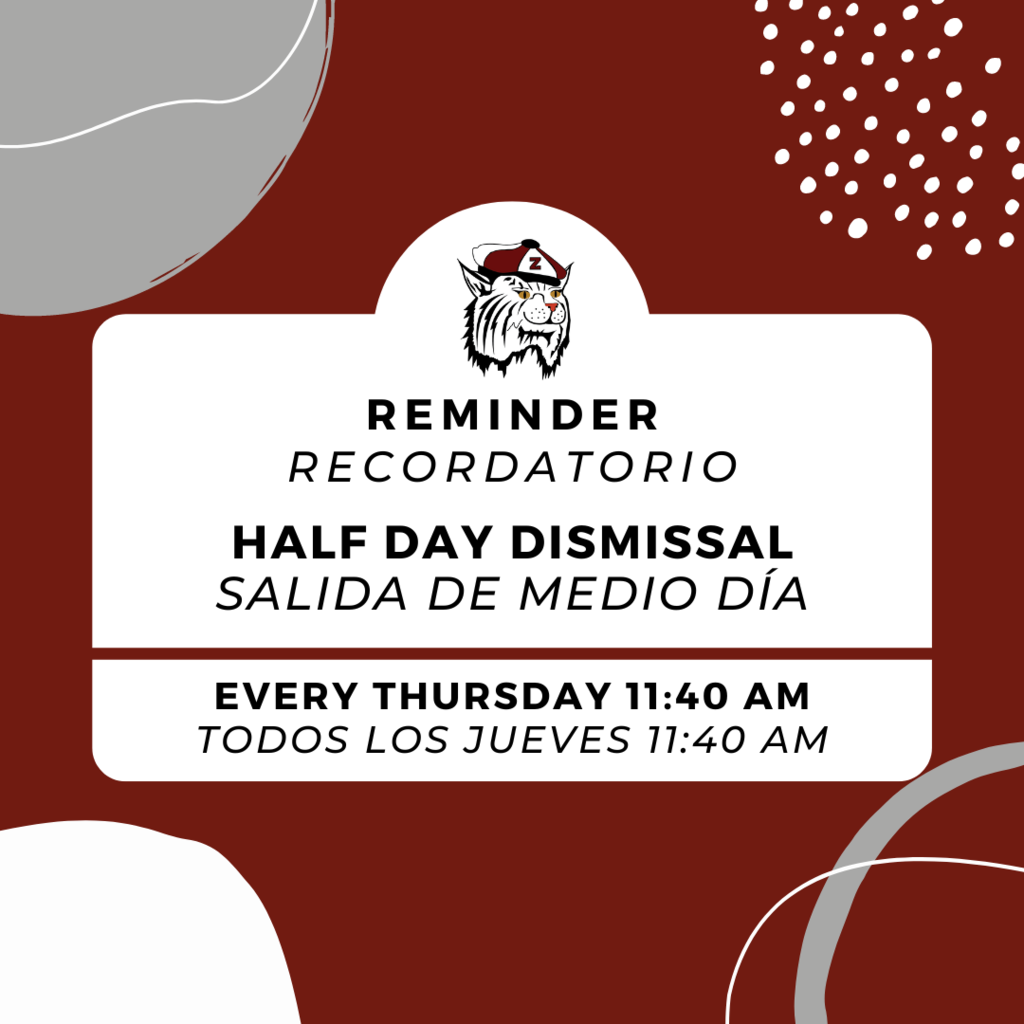 Join us for the Annual Isaac Back to School Health Fair! Backpacks, school supplies, resources and basic screenings at NO COST. Saturday, July 30th from 9:00 am-1:00 pm Isaac Middle School 3402 West McDowell Road, Phoenix, AZ 85009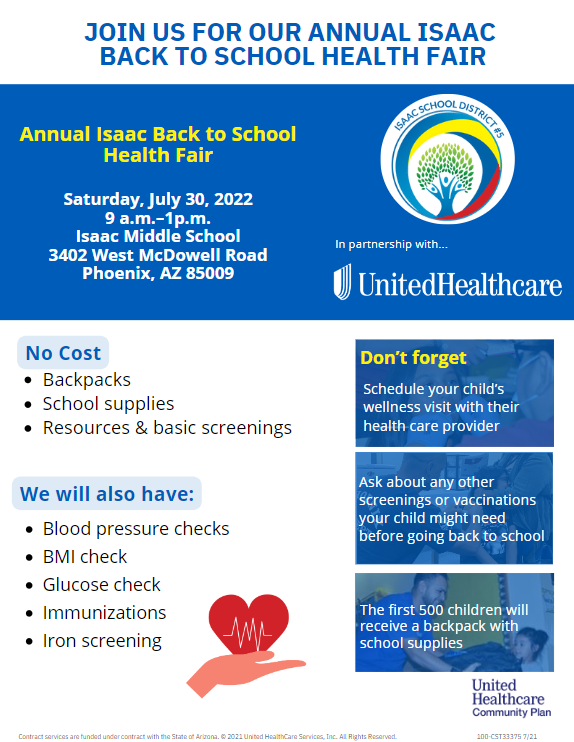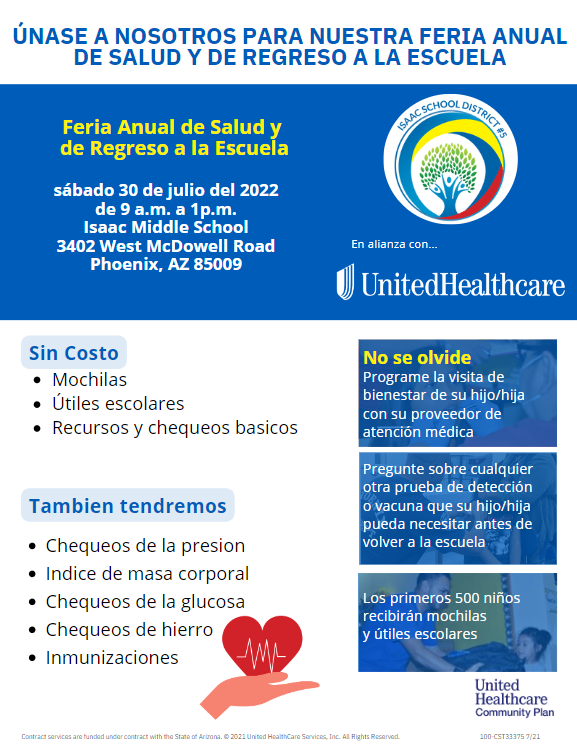 We are excited to see our students on the first day of school!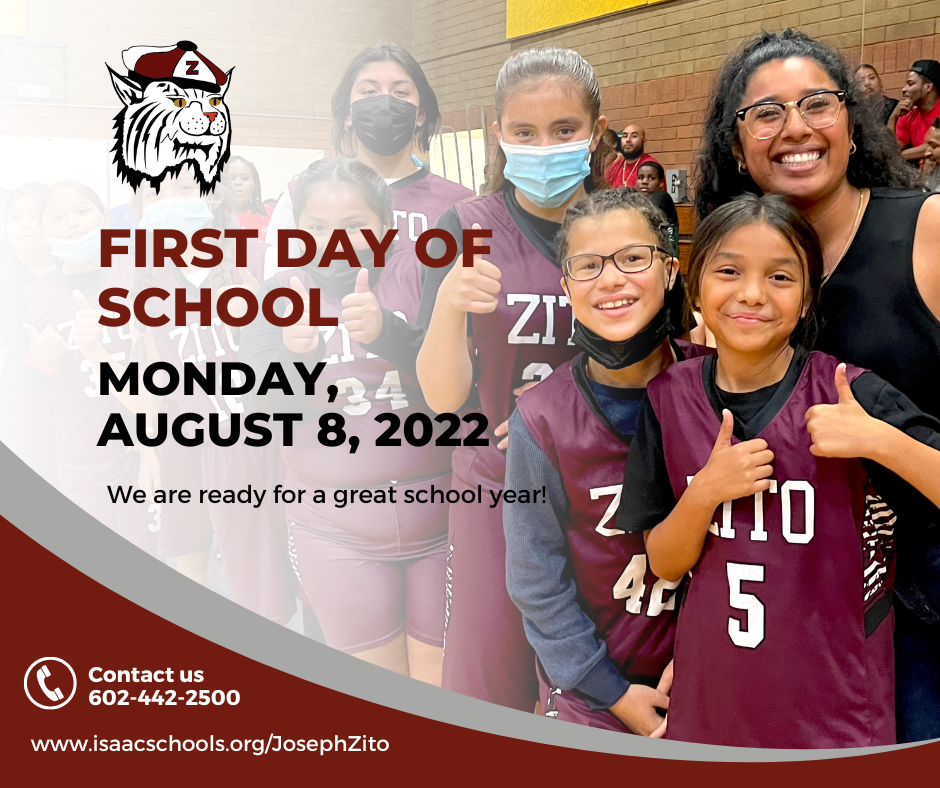 We welcome our new staff members to Joseph Zito who will participate in the ISD New Staff Orientation this week. We are excited for them to meet our students this upcoming school year!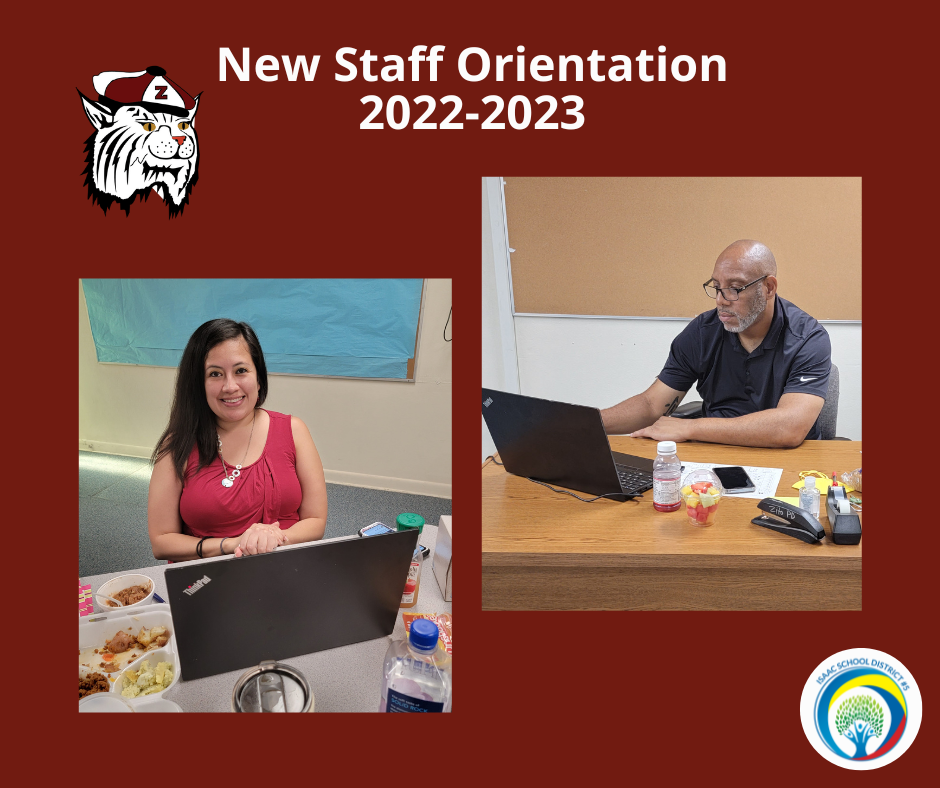 Join us for the Annual Isaac Back to School Health Fair! Backpacks, school supplies, resources and basic screenings at NO COST. Saturday, July 30th from 9:00 am-1:00 pm Isaac Middle School 3402 West McDowell Road, Phoenix, AZ 85009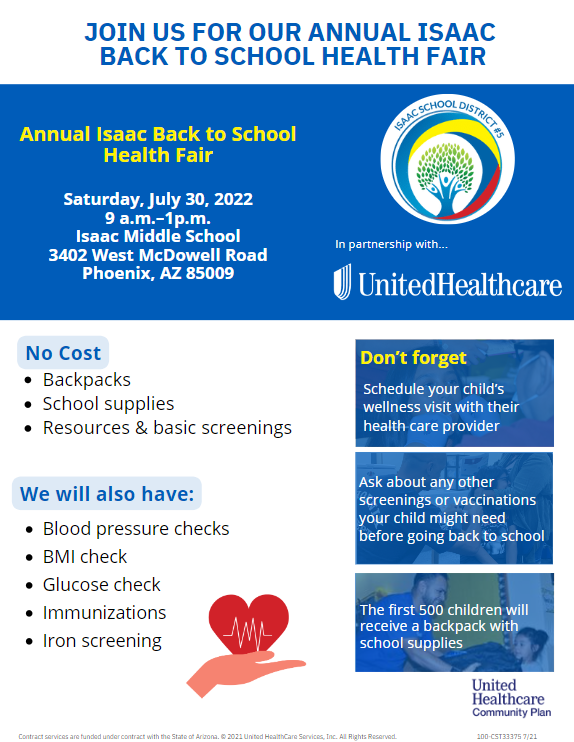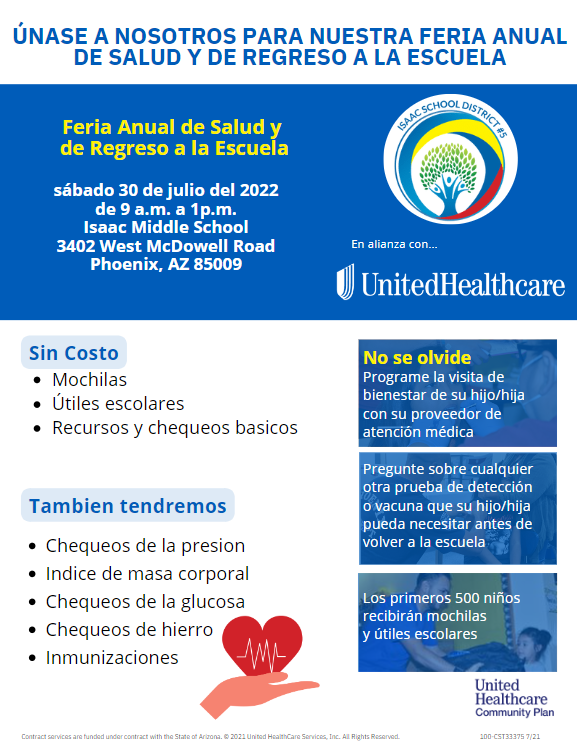 Join us for Meet the Teacher on Thursday, August 4, 2022 from 5:00-6:00 pm! We look forward to meeting you all!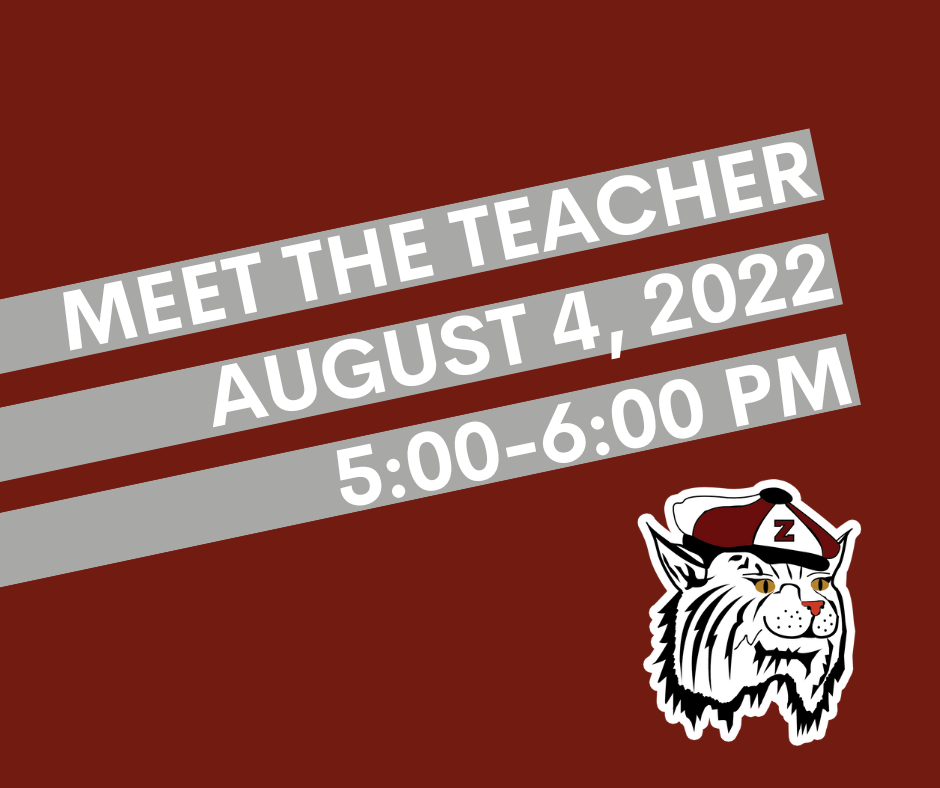 Join us for the Annual Isaac Back to School Event! Backpacks, school supplies, resources and basic screenings at NO COST. Saturday, July 30th from 9:00 am-1:00 pm Isaac Middle School 3402 West McDowell Road Phoenix, AZ 85009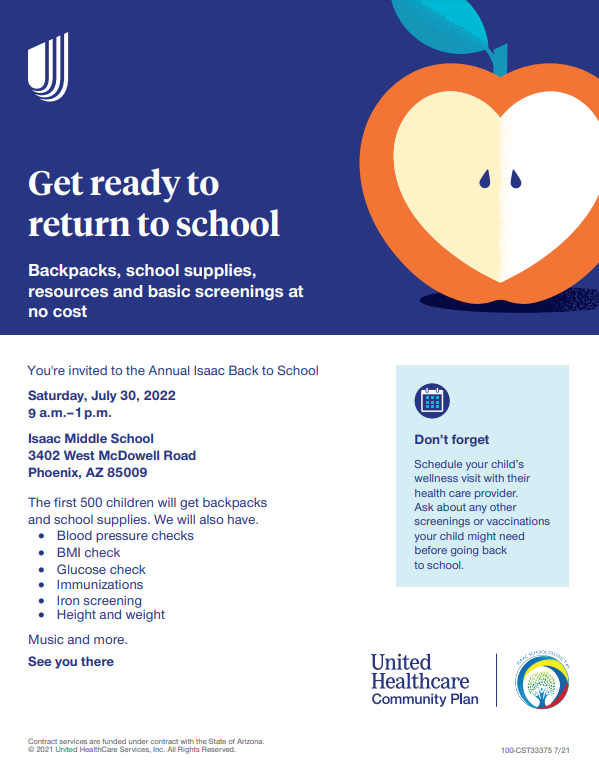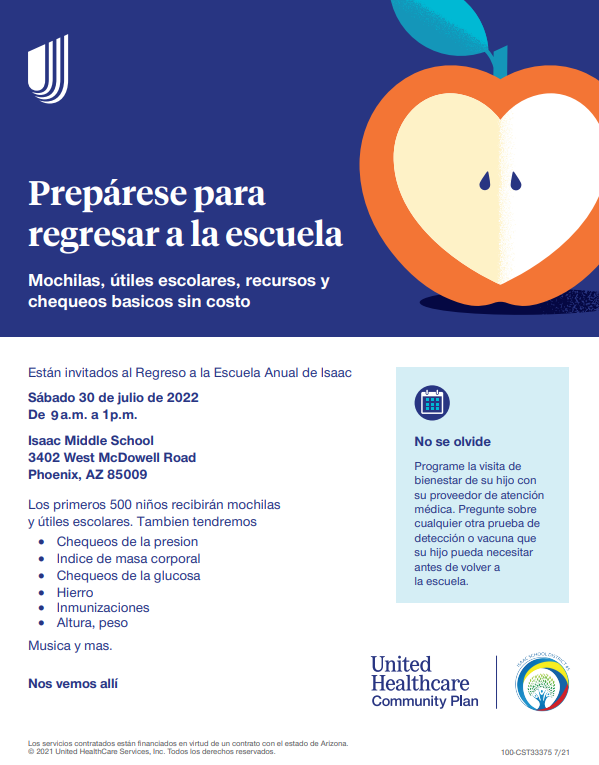 Nuestros pensamientos y solidaridad están con las familias y la comunidad que se han visto afectadas por el trágico incidente de ayer en la comunidad de Uvalde, Texas. Los padres/madres pueden ayudar a sus niños/as sentirse seguros estableciendo un sentido de normalidad y seguridad y hablando con ellos sobre sus miedos. Usted puede encontrar consejos para hablar con su hijo/a haciendo clic aquí:
https://5il.co/1b34c
Nosotros continuaremos implementando nuestros protocolos de seguridad para responder rápidamente a situaciones de emergencia en cada escuela. Por favor, tome en cuenta que seguimos manteniendo la seguridad como nuestra prioridad número uno.

Our thoughts and hearts are with the families and community who have been affected by the tragic incident yesterday in Uvalde, Texas. Parents can help children feel safe by establishing a sense of normalcy and security and by talking with them about their fears. Tips for talking to your child can be found by clicking here:
https://5il.co/1b34b
We will continue to implement our safety protocols for responding quickly to emergency situations at each site. Please know we continue to hold safety as our number one priority.