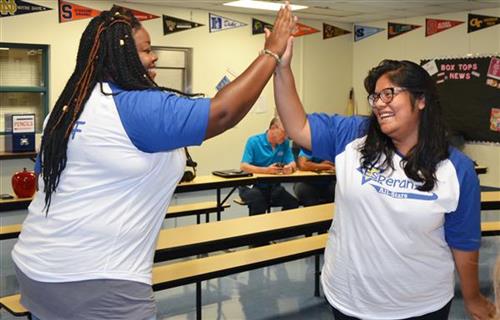 You know the cause. You feel the mission. Help us bring the most exceptional and talented teachers to Isaac by referring them to teach in our schools. You will have another great teammate and our students and families will have access to the one thing that matters most in defining their future: a great teacher. Receive $500 for each referral who becomes a teacher in our schools. Refer by:
Asking your referred friend to complete an application and ask that they name you as a referral in the question, "How did you hear about employment with us?"

Email Melissa Cruz Lopez the applicant's name and Human Resources will take it from there.
Once a referral is hired, complete the attached form and submit it to the Human Resources Department. Forms will also be available at school sites and certain restrictions apply, so please contact Melissa Cruz Lopez to learn more about how to take advantage of this program!