Ensuring Student and Staff Safety on Heat Advisory Days
Dear Isaac Community,
As we gear up for another school year filled with learning and growth, the safety and well-being of our students and staff remain our top priority. We want to take this opportunity to share with you the steps we have taken to ensure a safe and comfortable environment, especially during heat advisory days.

Our Commitment to Safety:
We are committed to providing a safe and nurturing learning environment for every member of our Isaac Family. In line with this commitment, we have been intentional in our efforts to plan and prepare for days when excessive heat poses potential challenges.

Planning for Heat Advisory Days:
Recognizing the potential health risks associated with high temperatures, we have developed comprehensive Heat Advisory Plans for each school within our district. These plans have been carefully crafted to ensure that students and staff are not exposed to extreme heat conditions and can continue to engage in meaningful educational activities.

Heat Index Chart and Safety Recommendations:
To guide our planning and decision-making, we have incorporated a Heat Index Chart that outlines the health effects of various heat index levels, along with corresponding safety recommendations. This chart has become an invaluable tool as we assess weather conditions and make informed choices to safeguard the well-being of our school community.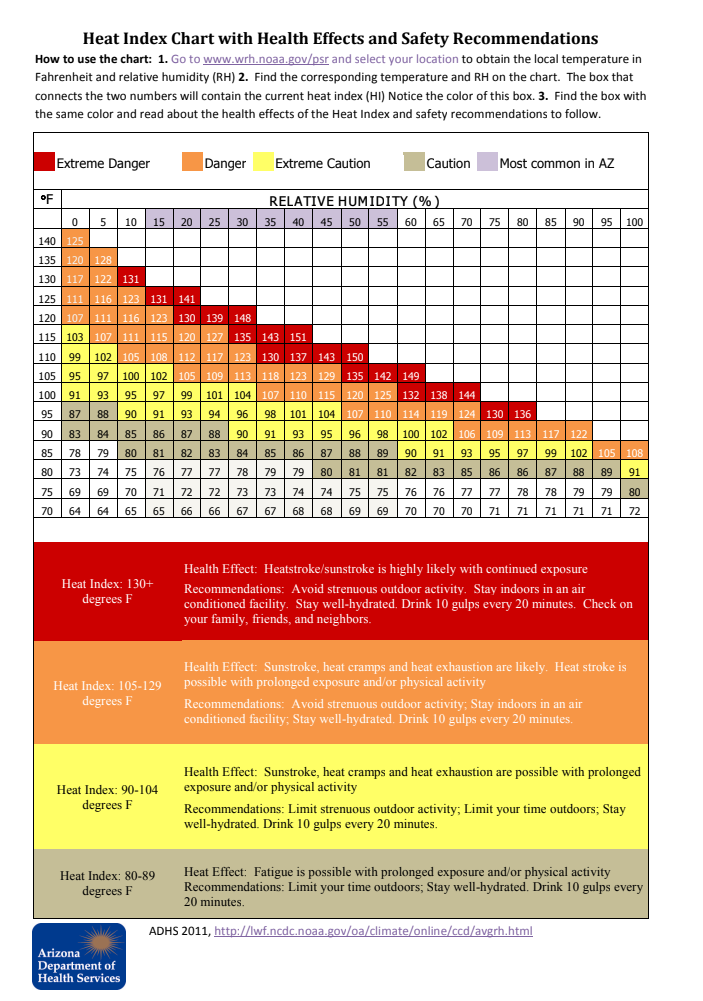 Our Collective Responsibility:
While we take every precaution to mitigate the impact of heat advisory days, we also recognize the importance of community involvement. Parents and guardians are encouraged to stay informed about heat advisories, and we will communicate any necessary adjustments to school schedules or dismissal times in a timely manner.
Feedback and Continuous Improvement:
After each heat advisory day, we will gather feedback from students, staff, and parents to assess the effectiveness of our Heat Advisory Plans. This ongoing process allows us to make any necessary improvements and ensure that we remain proactive in prioritizing the safety of our school community.
At Isaac School District, we believe that a safe and supportive learning environment is essential for student success. As we navigate potential challenges posed by weather conditions, we want to reassure you that we are well-prepared to provide the best possible care for our students and staff.
Thank you for your continued trust and partnership. Together, we create a strong foundation for our students to thrive.